According to dermatologists from the American Academy of Dermatology, most cases of skin cancer can be prevented by protecting your skin from the sun's harmful ultraviolet rays. The best way to do this, they say, is by seeking shade, wearing protective clothing and applying a broad-spectrum, water-resistant sunscreen with an SPF of 30 or higher. However, in a recent survey, the AAD found that not everyone is applying their sunscreen correctly — leaving people vulnerable to dangerous ultraviolet radiation from the sun.
"Sunscreen is a vital tool in the fight against skin cancer, including melanoma, the deadliest form," says dermatologist Tanya Kormeili, MD, FAAD. "However, in a recent survey, the AAD found that only about a third of The respondents are reapplying their sunscreen every two hours while outside. Since sunscreen wears off, incorrect usage leaves you unprotected and susceptible to skin cancer."
To help the public protect their skin and reduce their risk of skin cancer, Dr. Kormeili shares five common sunscreen mistakes and how to avoid them:
1 Ignoring the label. There are a variety of sunscreens on the market. To effectively protect yourself from the sun, the AAD recommends looking for sunscreens that are broad-spectrum, water-resistant and have an SPF of 30 or higher.
2 Using too little. Most people only apply 25-50% of the recommended amount of sunscreen. However, to fully cover their body, most adults need about one ounce of sunscreen – or enough to fill a shot glass. Apply enough sunscreen to cover all skin that isn't covered by clothing. Apply the sunscreen 15 minutes before going outdoors, and reapply every two hours while outdoors or after swimming or sweating.
3 Applying only in sunny weather. Alarmingly, the AAD found that only about 20% of Americans use sunscreen on cloudy days. However, the sun emits harmful UV rays all year long. Even on cloudy days, up to 80% of UV rays can penetrate your skin. To protect your skin and reduce your risk of skin cancer, apply sunscreen every time you are outside, even on cloudy days.
4 Using an old bottle. The FDA requires that all sunscreens retain their original strength for at least three years. Throw out your sunscreen if it's expired or you're unsure how long you've had it. In the future, if you buy a sunscreen that lacks an expiration date, write the purchase date directly on the bottle so that you know when to toss it out.
5 Relying solely on sunscreen. Since no sunscreen can block 100% of the sun's UV rays, it's also important to seek shade and wear protective clothing, including a lightweight, long-sleeved shirt, pants, a wide-brimmed hat and sunglasses with UV protection.
In addition to this we have we have selected specific for you a collection of the BEST Sun protection products around.
Marks & Spencer are a trusted brand name and particularly when it comes to Safe Tanning and Suncare protection. Not only are these products Made in Great Britain, Extra water resistant, they offer both Ultra UVA and Max UVB – according to EU maximum label recommendations. Plus they are Not tested on animals BUAV approved and are made in Eco-Factory.
The NEW Clarins High Performance Sun Care, with 10 new protective formulas with only high level SPF 30 and SPF 50+ protection for face and body, and 2 new After Sun formulas integrating the latest technological and botanical advances uncovered by Clarins Laboratories, to protect and preserve the skin.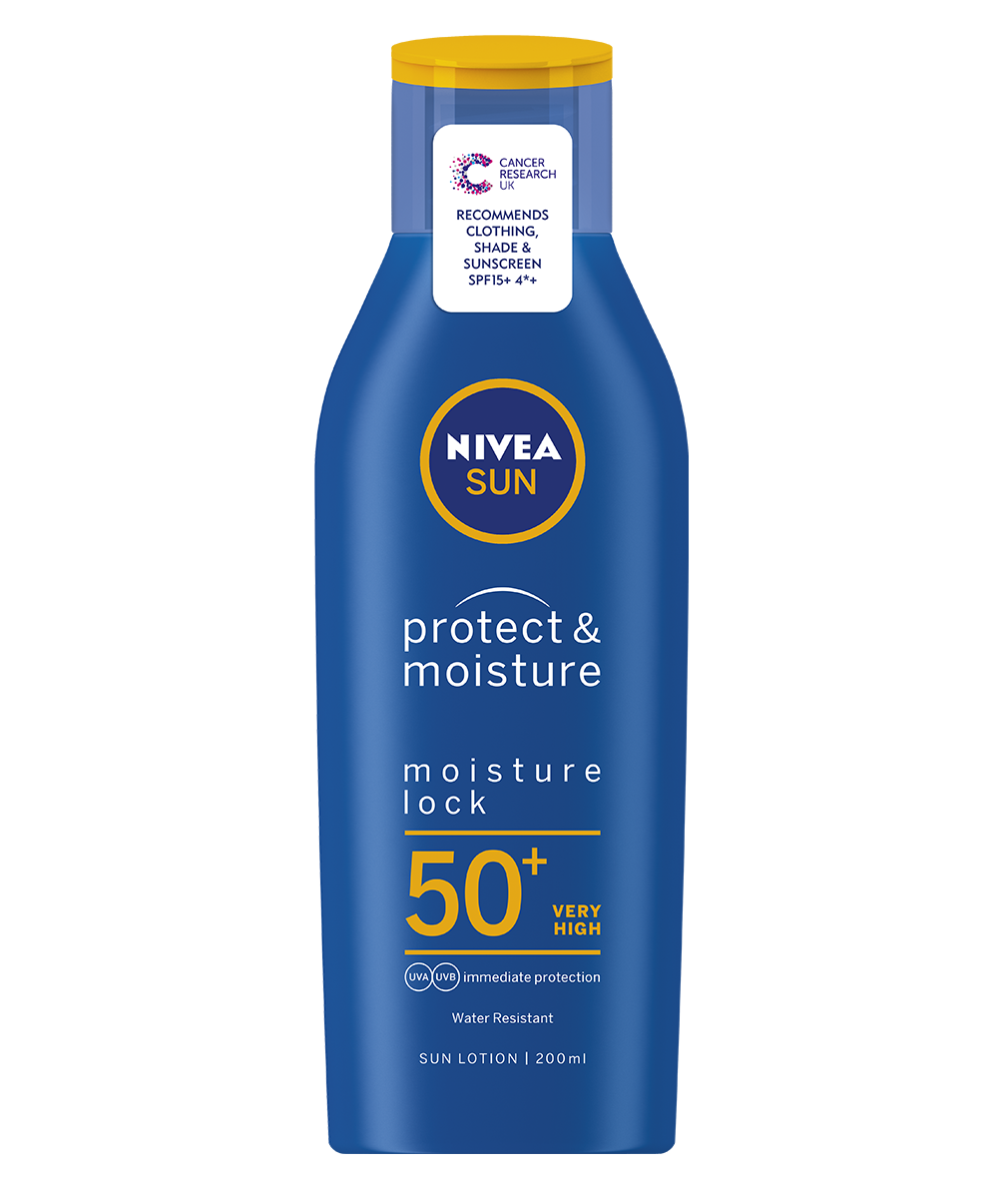 Next up a new product from the World's No1 Sun Care Brand combining highly effective UVA and UVB protection and offers extra water resistance. Nivea Sun Protection with it is a fast absorbing non-sticky formula that makes applying suncream easy instead of wasting time preparing for fun in the Sun it starts immediately with the application of sunscreen
Clinique's SPF 30 Anti-Wrinkle Face Cream includes Clinique's Solar Smart+ technology, a blend of antioxidant + barrier repair ingredients and sunscreens that help to strengthen and repair skin's moisture barrier, while providing high-level, broad-spectrum protection against UVA/UVB. By forming a protective shield on skin, this formula helps to prevent against premature ageing caused by sun exposure. Formulated to be non- acnegenic, non-photoallergenic, and non-phototoxic, NEW Clinique SPF 30 Anti-Wrinkle Face Cream is dermatologist-tested and suitable for all skin types.
Fancy a taste of the Australian dream – and what better way than with a beautiful golden tan? Bondi Sands formulas are designed to give you a flawless tan that's so natural it'll leave you looking like you've spent two weeks at Bondi Beach. Enriched with skin-loving ingredients like Aloe Vera, Vitamin E and Argan Oil, our self tanning products keep you bronzed for longer. And, their signature Coconut scent captures that carefree summer feeling.
Since the 1970s, Bioderma has acquired a unique expertise in skincare and is recommended by Dermatologists worldwide. Bioderma's sun care range is for everyone. With very high protection (SPF 50+, which blocks 98% of UVB rays), the Photoderm Max collection contains several options for face and body, as well as a Spray and Mousse for children that is adapted to their delicate skin.
A great facial sunscreen for all skin types that prevents sun-induced hyperpigmentation. Effectively reduces the appearance of dark spots and prevents their re-appearance. Eucerin's Advanced Spectral Technology offers high factor UVA/UVB protection and HEVIS light defense. The sunscreen also supports skin's own DNA repair mechanism
P20's easy, no fuss iconic once a day formula provides up to 10 hours protection from the sun's harmful rays. Now that doesn't mean you are immutable to the sun's harmful rays or burning, it's long lasting formula provides broad spectrum photostable protection. It combines UVA filters (to safe-guard against premature signs of ageing) and UVB filters (to protect the skin from harmful burning rays) that do not break down when exposed to sunlight and heat. This means P20's level of protection, which is active 15 minutes after application, remains effective for up to 10 hours. P20 is also clinically proven to be very water resistant, the highest classification. But remember it's better to be safe than sorry.
Now we couldn't finish without offering you a solution, just in case you do over do that Sun. M&S's Sun Smart After Sun Face Mask is formulated to deliver instant benefits to delicate sun parched skin. This light easily absorbed, refreshing face mask features a soothing moisture complex, with aloe vera, hyaluronic acid, vitamin E and shea butter, helping to hydrate and nourish sun exposed skin, leaving it feeling soft, supple and smooth; whilst helping to minimise peeling to prolong your tan.