Words by Daniel Ramsdale-Harris
We all love the exclusivity and high quality of the clothes high end designers provide, but don't you just get a sense of gratification when you find an alternative at half the price?
Well you've come to the right place…
This series at Clothes Make The Man involves turning our very own James Bond mode on, as we go spying for the best outfit alternatives to our much loved high end brands, offering you timeless style at half the price.
Carlo Rivetti's Stone Island is the first luxury brand to feature. We've taken inspiration fromLeeds based streetwear brand MKI MYUKI ZOKU, Amsterdam's Daily Paper  and a Carhart staple piece, to showcase you a full Stone Island outfit alternative.
The idea behind the outfit was to take Stone Island's classic technical overshirt, layered with a sweat and finish it off with a classic pair of cargo pants. An outfit which provides you with a ready-to-wear street aesthetic, whilst appealing to a variety of age groups.
The whole Stone Island fit would set you back a total of £659, whereas our alternative saves you £429, coming to a total of £230. Every little helps, right?
Now it's the time for what you have been waiting for. Are you heading straight to the Stone Island store? Or have we delivered an alternative which you love that's much more friendly to your bank account.
Let us know in the comments below.
1. Stone Island Zip Shirt Jacket V.S MKI Nylon Zip Shirt Jacket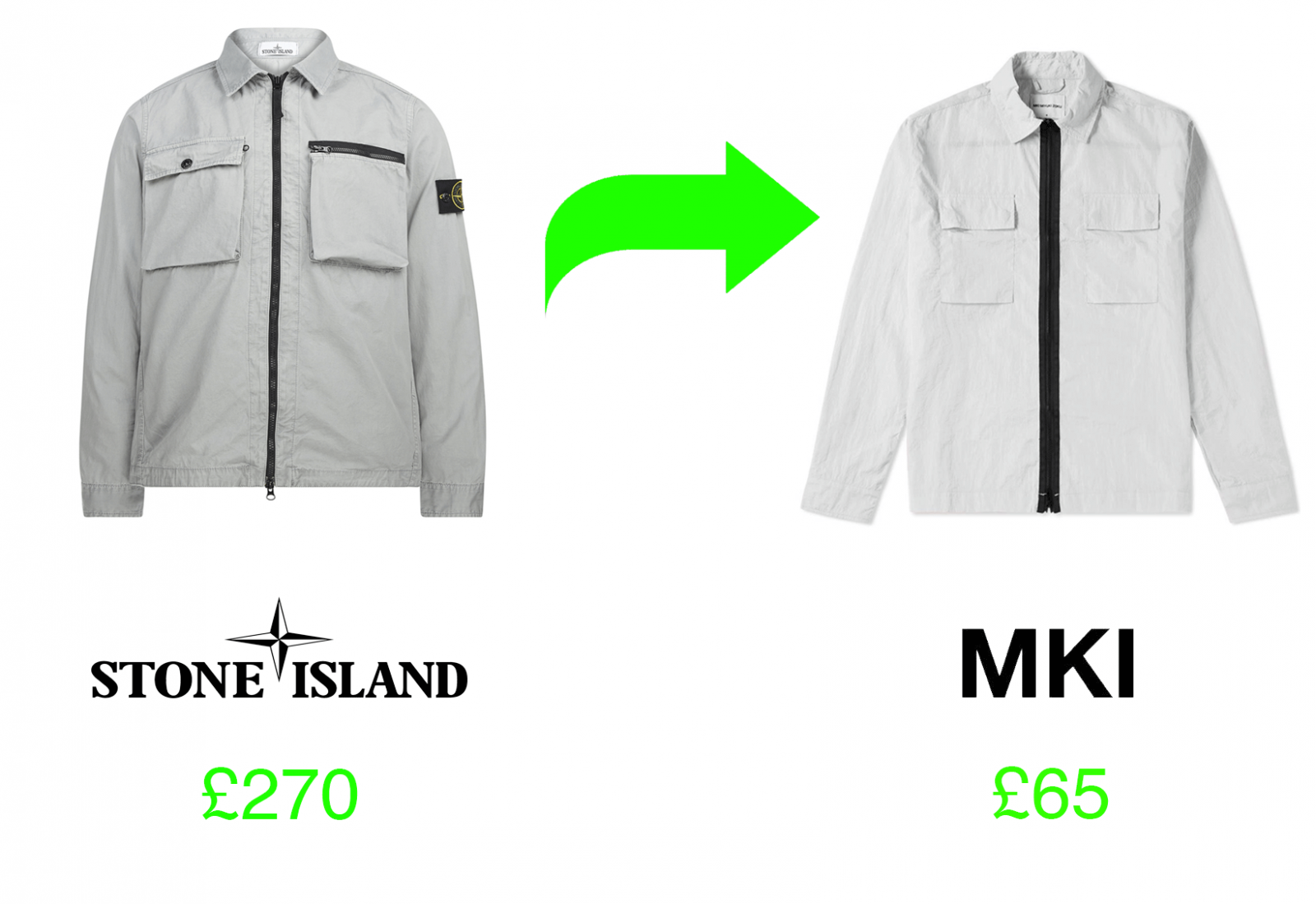 2. Stone Island Yellow Hooded Sweatshirt V.S Daily Paper Captain Hoodie
3. Stone Island Cargo Pants V.S Carhartt Aviation Cargo Trouser