Sunday 11th March should be marked on your calendar with a big red love heart encircling it. As in the UK this is earmarked as Mother's Day or Mothering Sunday. Yes that's right a whole day dedicated to singling out those ladies that do the hardest job in world, yeah the lady that gave us life, brought us into the world, and essentially crafted us into the individual we are today. Remember, it doesn't necessarily have to be the lady who gave born to us, but simply the lady we decide to call Mum, Mom, Mammy or Mother. To ensure you make sure she knows you care, take a look at these specially selected items below and go on splash out, she's so worth it.
365 of the best loved chefs from the UK's leading restaurants, private members clubs and 5* hotels have collaborated with CHARITABLE BOOKINGS by sharing their secret main course Signature Dish recipe to help raise money and awareness for 1,000's of UK registered charities.
What lady can resist the charms of any Jo Malone fragrance, but Mrs Mc's all time favourite has to be Pomegranate Noir and what's even better is this super handy handbag travel sized version.
Treat Mum like royalty this Mother's Day
Show her you care with a Fulton Umbrella. Holder of the Royal Warrant for HRH the Queen, don't you know.
Show Mum that you really think the world of her with this Charm Pendant "HEART MUM in ROSS Gold by Thomas Sabo.
"Under certain circumstances there are few hours more agreeable than the hour dedicated to the ceremony known as afternoon tea."  -Henry James, The Portrait of a Lady.
Luxurious, elegant and the perfect (indulgent) treat for Mum. Hotels and eateries around the country have got incredible and creative delicious Afternoon Tea menus available on Mother's Day, ‪Including King Street Townhouse and Great John Street Hotel.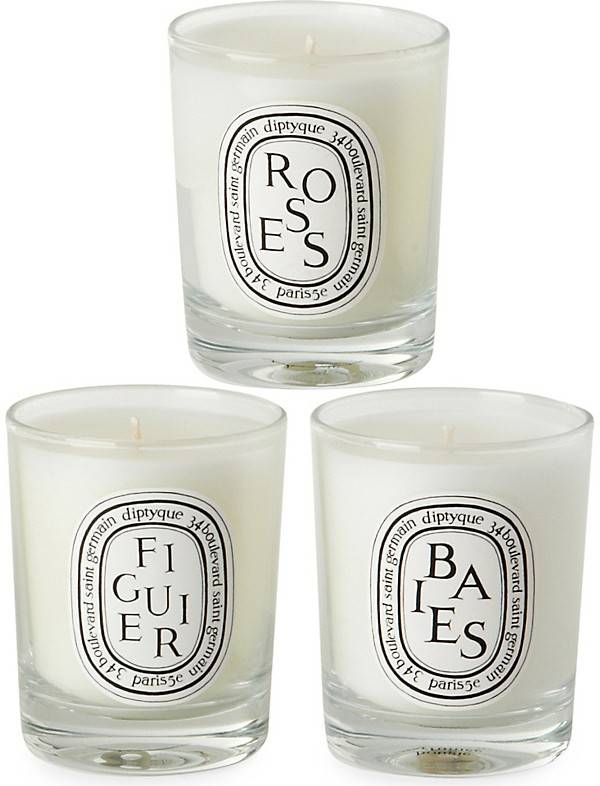 Pure fragrances and chic packaging, Diptyque candles have been a favourite in design–conscious homes for more than 40 years. This set of three mini candles is a great way to introduce this coveted brand into your home; set includes Baies, Diptyque's best selling candle – a bouquet of roses and blackcurrant leaves, Figuier – the warmth of fig wood, the freshness of its leaves and the milky sap prolong the pleasure of Philosykos eau de toilette. Roses – an armful of tender, changing roses that lightly evoke the world's most universally loved flowers.
Show Mother Nature some appreciation too this Mother's Day by giving a giftbox from Boxwild that helps birds and wildlife to thrive and survive!
Boxwild recognises the importance of encouraging wildlife conservation and have created a selection of gift boxes that are packed with nutritious seed blends, habitats, feeders and treats!From March to the end of May garden birds are in their nesting period, so it is crucial that they have food readily available to them. The Ultimate Bird Lover Hamper is sure to increase the presence of birds and other critters in your garden over the coming months.
No Mother can resist the delights of freshly cut flowers arranged into a delightful bouquet and there are some cracking deals out there at the moment including Mark & Spencer and RealFlowers.co.uk
A gift to delight any gin lover. This Marks & Spenceraromatic London dry gin No 1 spice, infused with select botanicals, perfectly combined with crunchy sea salt and black pepper cashews and roasted and salted almonds and of course very Hamper is sent out with a personal message.
This highly versatile quilted bow tote bag by Ted Baker at House of Fraser can take Mum from Day to evening seemlessly.
These beautifully lightweight and soft cotton Pyjamas by The white Company are popular come rain or shine .this set comes with a traditional collared nightshirt and pull on trousers.
Invest in a classic for her and this trench than from Jigsaw ticks all the boxes for being bang on trend, versatile and a classic.
Gift Set are a perfect gift and great value for Mother's Day, Issey Miyake have a gift set available on the L'Eau D'Issey line consisting of a 50ml eau de toilette with complimentary body lotion or Jimmy Choo's best selling fragrances Jimmy Choo Eau De Parfum and L'eau will be available this Mother's day along with a complementary body product
This year marks the first Mother's Day without my Wonderful, Mother, so today's post is dedicated to this very special and much missed lady. Mum x