Words by Ritam Gandhi, CEO and Founder, Studio Graphene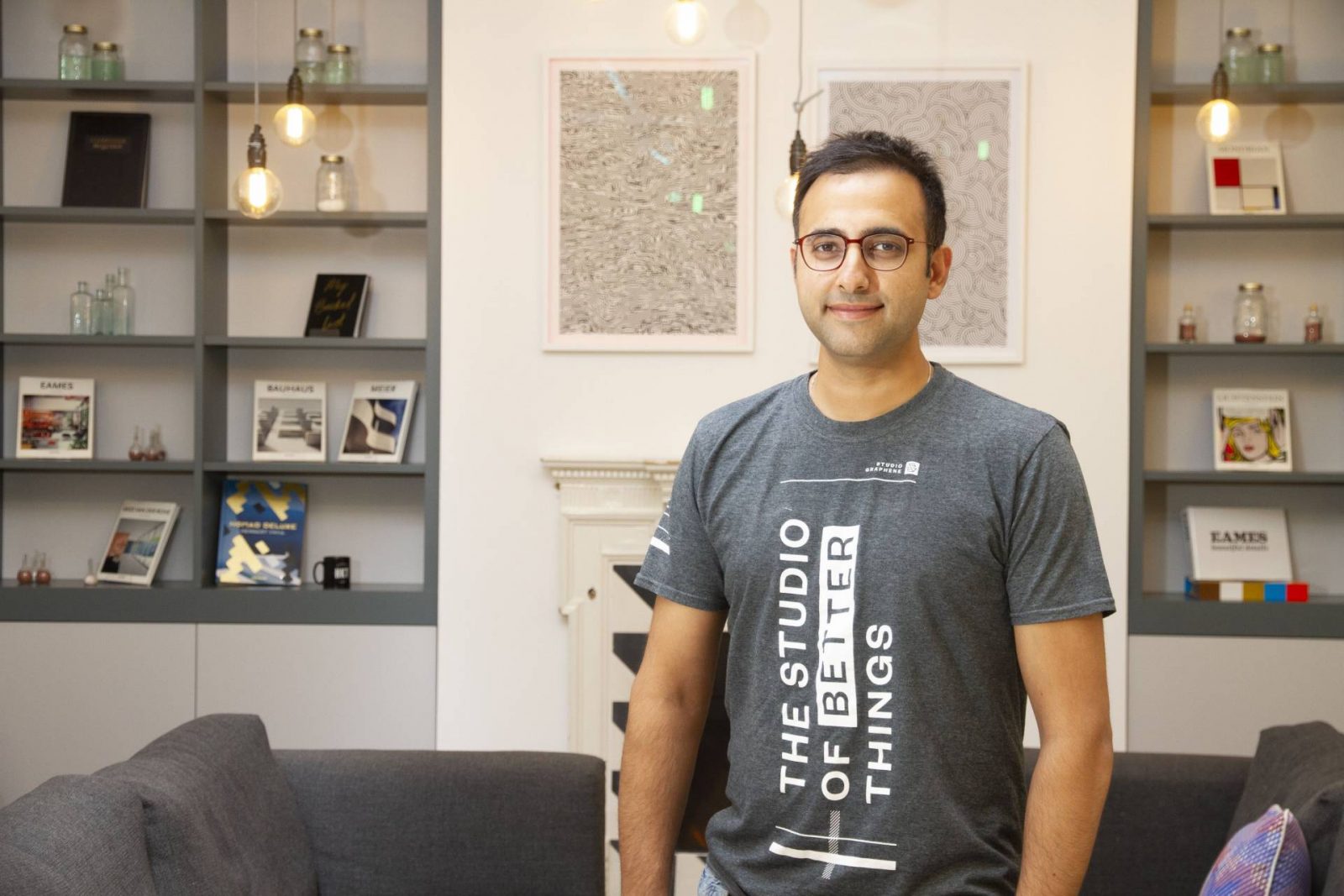 Rarely, if ever, have people spent so long within the remit of their own home. As daily freedoms remain curtailed in the battle to contain the spread of COVID-19, we have been forced to adapt our daily lives to this temporary new reality.
Social creatures at heart, for many people this transition has been challenging. Feeling productive and engaged during this time is paramount – not only to enable you to keep a healthy work-life balance, but also to maintain close relationships with your loved ones and protect your mental health.
As in many situations, technology has been a blessing in disguise, allowing us to continue our lives (almost) as normal throughout the continued period of social distancing. Below are just a few ways you can utilise technology to stay positive in lockdown…
Don't isolate in isolation
Technology's greatest strength is its innate ability to break down geographical barriers. And as people around the world experience lockdown in one form or another, there has never been a better time to test its ability to help keep us close to our loved ones.
You might be across the world from your friends and family, or you might be living just down the street – but for the first time, we are all in a position where we're unable to keep in contact as we normally would. But this doesn't mean we should shut ourselves off from the world; indeed, popular applications can invigorate social interactions and bring a fun new element to the table.
Skype, Facetime and WhatsApp are hardly new innovations – yet they have never been relied on as heavily as they are today. Newer to the mix are software solutions like Zoom and Houseparty, which have facilitated the rise of curious new phenomenon; pub quizzes, dinner dates, study sessions, and even birthday parties have gone digital as people seek ways to reinvent old habits. Formerly casual catch-ups are now done through the medium of online games and interactive activities.
Social connections are important in times like these, and we should be thankful that technology keeps our channels of communication open. You might find that you're actually engaging with your loved ones more than usual, which can build a sense of real-life community from within our screens.
Healthy body, healthy mind
If your normal routine before lockdown involved a healthy dose of exercise, you may have struggled to get used to the transition to a largely housebound lifestyle. Especially for those working from home, it can be difficult to find the time – and indeed the motivation – to stay fit.
With their customers staying indoors, our favourite gyms and exercise studios have had to rethink the ways they can deliver their services. This has opened up a new world of online classes as people continue to share their knowledge throughthe medium of the internet. Livestreamed sessions have soared in popularity, bringing these spaces right into people's homes and fostering a new sense of community among fellow fitness fanatics.
If this doesn't strike a chord with you, personal training apps are readily available for those keen to integrate exercise into their day, while platforms like Flo enable people at all levels to engage in at-home yoga sessions. If you prefer to take your exercise outside, there are apps for you too! The rise of social media challenges like Run for Heroes has inspired a new wave of runners, with many using fitness applications like Strava to monitor their performance and share their achievements with their friends.
Whatever your preferences, exercise and activities in any shape or form can do wonders in helping to transform our mood; and technology can bring these well within our reach.
Pick up a new skill – or kick a bad habit
While there is no pressure to upskill during the lockdown, there is also no better opportunity to get around to any tasks you've been putting off. Whatever hobby or skill you've wanted to pick up, you can almost certainly learn it from the comfort of your own home.
Learning a new language, for instance, is firmly within everyone's grasp thanks to platforms like Duolingo and Babbel. Keen to widen your horizons and enrol in a university course? Websites like Coursera are offering virtual classes from world-class universities like Harvard – and all for free! If, instead, you want to brush up on your cooking or pick up a new instrument, you'll find no shortage of online tutorials to help you reach your goals.
On the flipside, there might be habits that you've been trying to give up for a while but haven't had the motivation to overcome. Now might be an opportune time to work on kicking old habits for good.
Traditional journals can be used to track daily progress – whether it's giving up smoking or spending too much time on your phone – but high-visibility habit tracker apps can help give you the boost you need to stay on track. A common feature across these platforms is the ability to set regular targets; and, backed by behavioural economic theories, platforms like StickK even allow you to assign a friend or family member to check in on you to see that you're sticking to your goals.
We are soon realising that things we previously thought were reserved for face-to-face interactions can actually be done just as easily – if not more effectively – through digital means. And while there is such a thing as too much internet (remember to switch off every so often!), it's been refreshing to see how technology has helped people stay positive and inspired through these hard times.
Ritam worked as a consultant for a decade for the likes of Accenture and Bank of America Merrill Lynch before, in 2014, going on to found Studio Graphene – a firm that specialises in developing amazing blank canvas tech products. Working with many startups alongside innovation teams in more established companies, the London-based agency plans, designs and builds astounding tech products for its clients. What's more, Ritam and the team also use their experience and expertise to help leaders grow their business from ideation, to launch and beyond.