Words by Cameron McLauchlan
This week we've created a super understated fit! Speaking personally, I tend to stick with the brands that I've grown loyal to over the years through tried and tested purchases — like many of you guys I'm sure!
What's great about this series is that it allows me to share the stories of some of the cracking new brands I discover in-between writing these posts. Some of which you may already know, but nevertheless hopefully giving you some inspiration for future fits (Usually with a streetwear-ish theme). Let's get into it…..
1. Billionaire Boys Club Fleeced Flannel Shirt 
An absolute essential for this time of year. This flannel over-shirt as-well as being a conversation piece, serves a purpose against this seemingly bitter autumn we're having with it's fleeced lining.
'Billionaire Boys Club & ICECREAM' —the official company name, is a joint venture between streetwear OG NIGO and multi-talented Pharrell Williams. Stationed in Japan, the brand was Founded in 2005 with the motto "wealth is of the heart and mind, not the pocket" — hence the metaphorical brand name. Production also started out solely in Japan justifying the premium pricing, rather unintentionally positioning itself  as one of the original street-lux brands.
One of the big highlights which aided 'BBC' to kick-on was it's heavy feature in Pharrell's music video for (Frontin' ft Jay-Z). Pharrell rocks various BBC T-shirts with the signature spaceman logo imprinted on the chest. This gave the brand significant further  traction beyond a mere video prop, at a time when music videos were much bigger marketing tools than influencers on Instagram. Even more so when your Pharrell Williams and you have a smash song with Jay-Z.
Since the Frontin' music video BBC has become a gigantic global brand being stocked here there and everywhere. Whilst for me personally it seems like overkill with a lot of Lazy designs whipped up to sell high numbers on the likes of ASOS, theres no doubt the brand still makes some Stellar pieces such as the shirt above.
2.  Gramicci Nylon G-Pants – 
The brand I was excited to share this week! Whilst searching for a quality but not too pricey pair of black trousers on Mr.Porter a couple of weeks ago, I stumbled across Gramicci. Gramicci's price point sits in the same region as the likes of Carhartt — if not cheaper!
The brand founded in 1982 by Mike Graham proceeded a decade long climbing extravaganza with a crew known as the 'Stonemasters'. The Californian Stonemasters were active roughly from 1970-1980 and consisted of Graham along with his climbing buddies living, breathing and partying across the Yosemite National Park  for much of the decade. The Stonemasters along with many others were the rockstars of the climbing world, helping bring the sport to new heights, no pun intended!
The film 'Valley Uprising' is the perfect biopic showing how the group changed the climbing world forever. Making it not only cool to climb but saying a big and prolonged F you to anyone who tried to deny their lifestyle, even if it meant rather unsurprisingly clashing with the local authorities.
As Gramicci is a brand created by a climber. For climbers. The quality is top notch. For me personally I like slightly looser fitting trousers which the G-Pant accommodates perfectly. If you head over to Mr.Porter you can see the fit clearly on all of Gramicci's trousers which I'll link to below.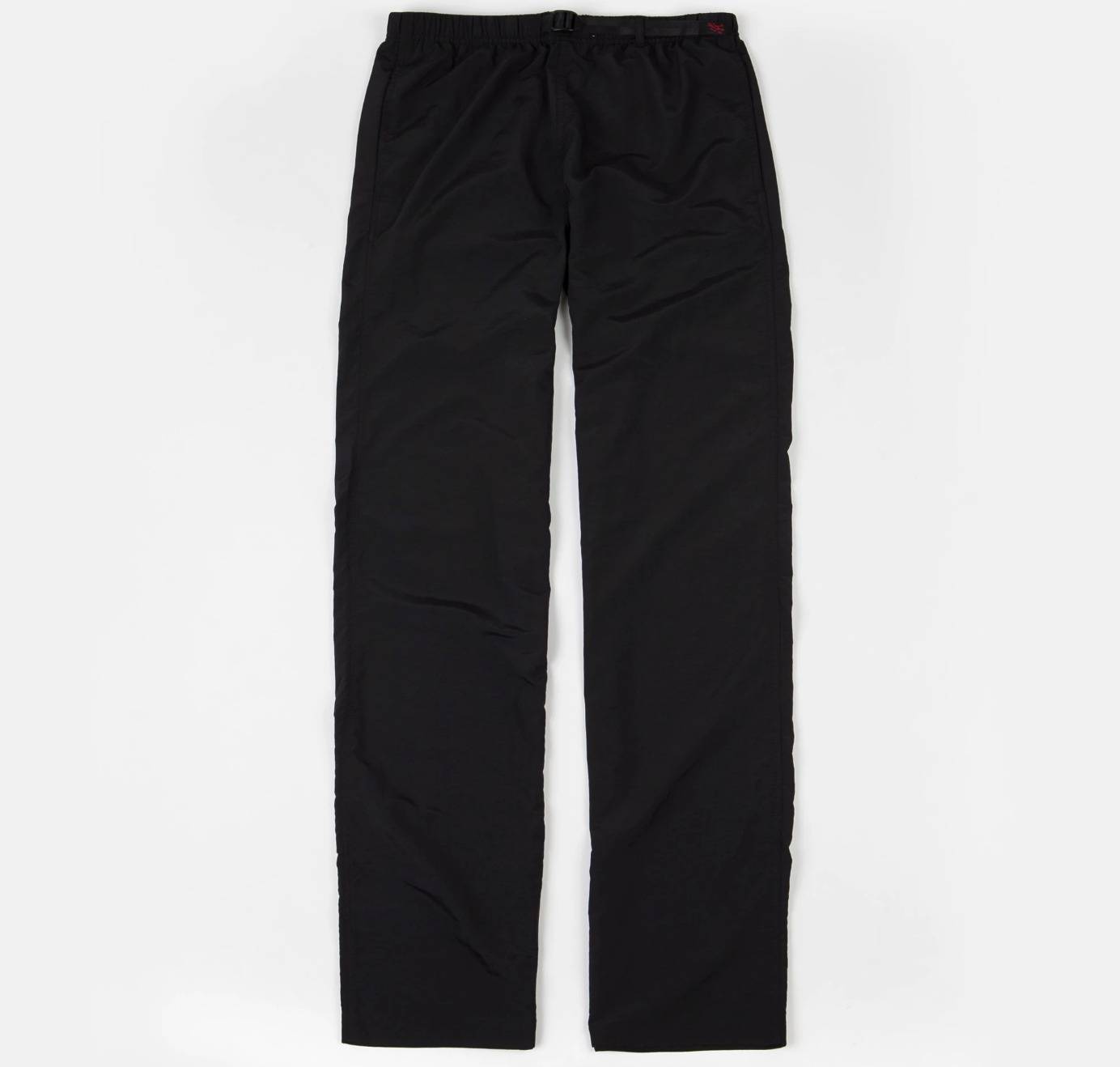 3. Nike Air Tailwind 79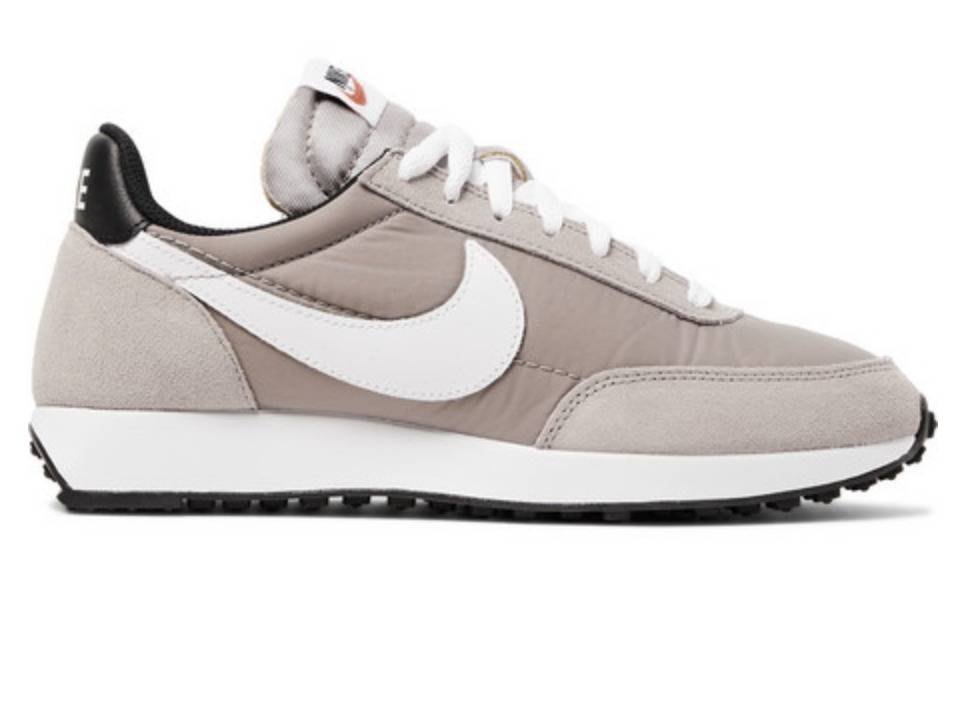 The Air Tailwind is yet another example of how Nike has to become the king of sneakers.The shoes experimental design sparked a lineage which irreversibly changing the sneaker game forever and whilst the Tailwind itself may not seem that advanced to the eye, its internal construction was the first of its kind.
During the 1970's, NASA engineer Frank Rudy was tasked with containing heavier gases in rubber membranes when he realised he could utilise this process to support the foot. It's rumoured that Rudy took his idea to multiple footwear companies but was turned away until he met with Nike.
Nike along with the help of Rudy created the first shoe ever to feature an air unit, kept hidden in the midsole, to reduce the impact on a persons foot. The original Tailwind received a limited release prior to the 1978 Honolulu marathon in Hawaii— Selling out of course.
The shoe achieved a fully loaded release a year later in 1979. Since 79′ the Tailwind has taken multiple forms with new lines created in 1992,1996 & 1999 all with visible air units like that of the Air Max 1 & Air Max 95.
The Air Tailwind 79' is available in multiple colour-ways at most high-street retailers currently. The 1999 iteration of the tailwind has also seen a retro return this year in seeing big collaborative link-ups with Supreme & London sneaker store SneakersNStuff.
If you want to know what wearing a sneaker from 1979 feels like hit the link below!
Thanks for reading another week os #SFTW!!!!!