Ahhh With under a WEEK to go, until the epic eighth and final season of Game of Thrones begins, HBO, the American cable network behind this Global phenomenon and others including VEEP, Sex and the City, Silicon Valley, The Sopranos, Big Little Lies and True Blood have been working flat out for us not to miss our weekly dose from the realms of Westeros and Essos once it is over in essentially, just a couple of weeks time. Literally , whatever your budget we have something to beguile you with, here with a collection of fantastic collaborations.
 Raise a glass and sing of the praise of whatever clan you align yourself to with this Limited Edition White Walker Single Malt Whisky from Johnnie Walker,
As we said everyone wants in on the final act and here we find Adidas staking their claim to the Iron Throne.
No need to send a raven when you have this commemorative Set of stamps from the Royal Mail, the royal Seel has been given.
As we said whatever your budget we have something to entice you, here we see the retailer Primark showing off their wares and yes the rumours are true their first store in the seven Kingdoms will open shortly in Dorne.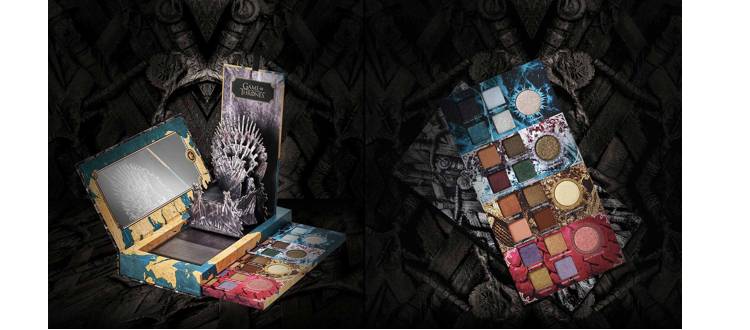 Want to radiate the ethereal beauty of Daenerys Targaryen or maybe someone, you'd give your life for then Urban Decay have just the thing.
Ever acclaimed Fashion Designer John Varvatos is a fan of Game of Thrones and has collaborated on a range inspired by the tales.