Jeez as we hurtle head long into the festive season, we always hit that awkward situation where we've bought too much for one person and not enough for another. A great way to get round this is with stocking filler gifts, to bulk out that pressie you've gone for. See below for a whole host of inspiring gift ideas for every meme we of your family.
Soak, relax and unwind with this pair of festive bath fizzers.
Gin is the spirit of the moment, the discerning drinker's tipple of choice. But with a gin revolution currently sweeping the world, it has never been a more fascinating – and complex – subject. The Gin Dictionary is the gin-drinker's guide to this special spirit. With hundreds of entries covering everything from history, ingredients and distilling techniques to flavour notes, cocktail recipes and the many varieties of gin around the world.
We know that a strong beard is the pride and joy of any man's face! Keep it in tip top condition with this luxury beard balm. It's been scented with fresh moss and amber, and is designed to moisturise the hair while keeping it firmly in place.
Fancy a tipple? Stash this hip flask in your coat pocket when you're out and about. It's bound by hard-wearing canvas with a screw top so nothing spills out.
Comfy and Christmassy knickers in a seasonal love-heart bauble… a great stocking filler or even to hang on the tree.
This Christmas, if you haven't heard of ZOG! Before you certainly will have soon. From the creators of the Gruffalo and first published in 2010 (written by bestselling picture book author Julia Donaldson and illustrated by Axel Scheffler), Zog is the story of a young dragon learning the tools of the dragon trade — from how to fly, to how to capture a princess in distress. His own cartoon will be premiering on TV this Christmas.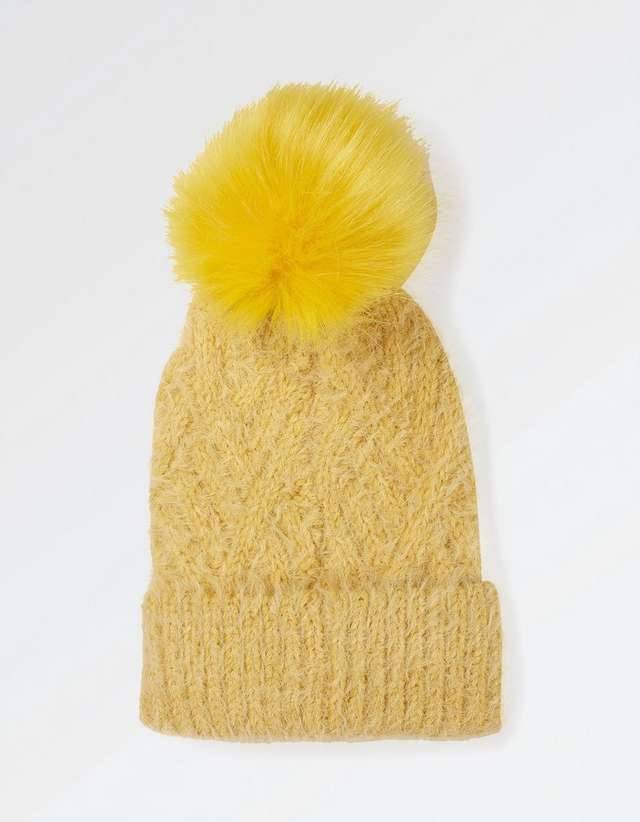 Supersoft with a pom on top, this knitted beanie will cheer up cold heads and ears in an instant. Grab our matching accessories too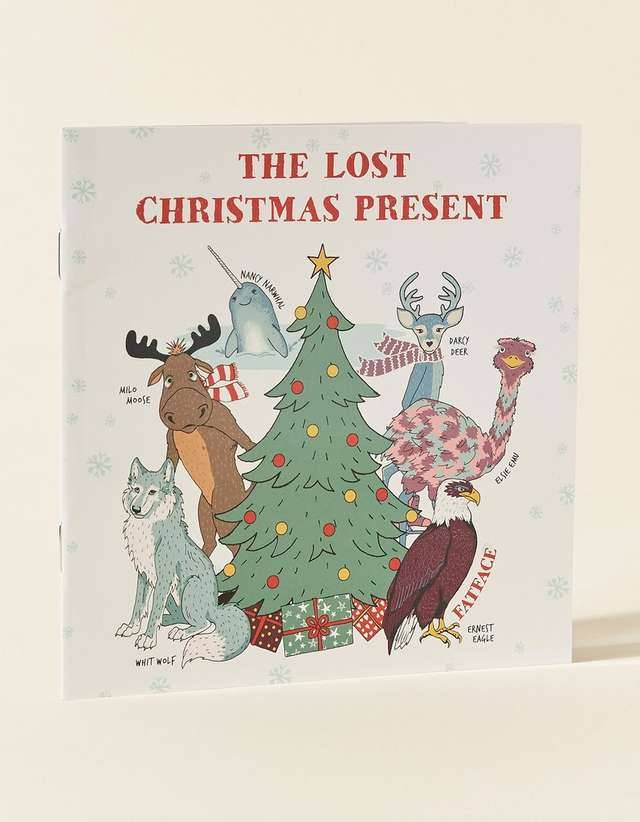 Merry Christmas from FatFace! Milo Moose has lost one of his Christmas presents. Embark on an adventure with Milo Moose and his friends to find the lost present. £2 from every book sold will go to the FatFace Foundation
Comfy and Christmassy socks in a bauble… A great stocking filler, or even to hang on the tree.
This gift set contains all you need for a beer-tasting party. It includes a 64 page book, 200 tasting notes, 20 beer mats, flavour wheel and bottle opener.
f these aren't THE coolest slippers, then we don't know what are. Give the feet of someone you love added bite with these wolf claw slippers.
Comfort in one's underwear is of utmost importance and these Christmas "under crackers" – are great fitting boxers packaged for the perfect stocking filler.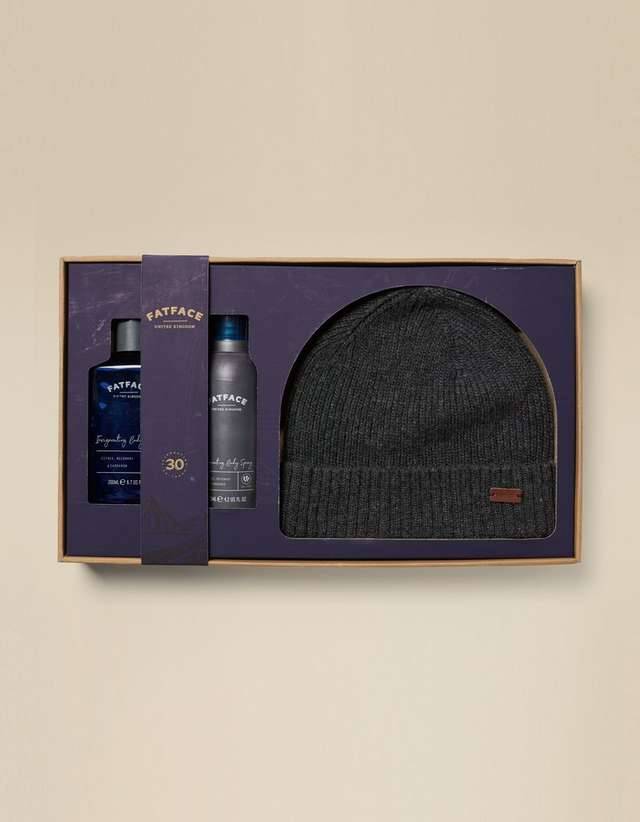 Keep the chill off while feeling and smelling great. This warm and cosy knitted beanie comes with an invigorating body wash and spray scented with citrus, rosemary and cardamon.
The James Border Wallet adds a bit of class to your pockets, with it's sleek leather construction. It comes with an abundance of compartments to stow away your cards, loose change and ID. It even has an embossed FatFace logo on the inside to really set it apart.
Zog is the keenest dragon in school. He's also the most accident-prone, flying into trees and even setting his own wing on fire. How will he ever win a golden star?
Go on an adventure with Zog as he navigates his way through school; this paperback book is sure to be a favourite this winter whatever the age.