WORDS BY ISAAC PERRY
After one of the hottest summers on British record we have become very used to being able to bust out our favourite shorts and sunglasses, however now we have had a reality check and the weather that we are used to is back to haunt us! Coats, Jumpers and Trousers are now back to being key pieces within our everyday wardrobe. But today we aren't here to talk about clothing. We are talking about the most important piece of a male's outfit, his shoes (or boots to be more correct).
This wouldn't be any kind of blog about boots without including a classic Timberland boot and our pick of the bunch are the Timberland classic 6 inch premium boots in black, these are made out of a Nubuck waterproof leather so are perfect for those colder and rainy days. How you wish to style this boot is completely down to you however we would recommend a full black outfit with a Shearling jacket of your choice.
The RedWing Moc Toe boot originates from the 1950's and still remains as popular today, with it showcasing a classic timeless look! 'Although these boots were originally made for heavy duty work, its now perfectly suited to modern life blending style and comfort', this quote perfectly summing up the style aspects of this boot.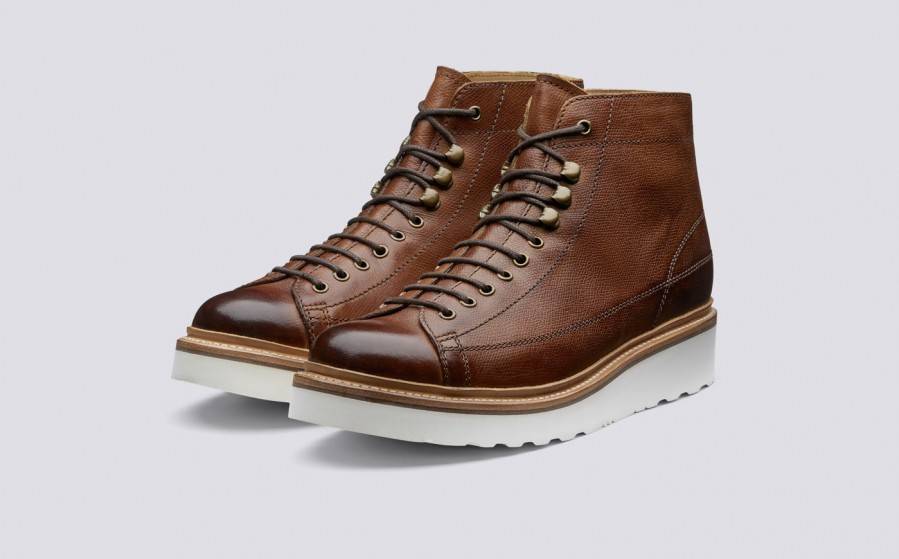 Our pick of the bunch is our next boot the Arnold offered by Grenson, this model has a lightweight wedge sole and beautiful Chestnut coloured leather, the older and more worn these shoes become the better they will get. Don't let the £250 price point put you off as these are shoes that will last season on season if they are looked after correctly and if you ever want a revamp these can easily be resoled.
Basically what we are saying if it you don't have a boot or two in your wardrobe you need to get moving as these are an essential piece within every mans shoe selection. What's your favourite? Let us know below!