Back in 2001, a Casual wear brand was launched which since then has been the epicentre of a quite revolution in menswear. Folk Clothing, the brand in question, was dreamt up by Cathal Mcateer, back when he was a Saturday lad in a clothes shop in Glasgow, Ichi Ni San, which sold brands including, Dries Van Noten, Joe Casely Hayford, Costume National, Helmut Lang, Vivienne Westwood and held a dream that his brand one day would be held in the same esteem as the aforementioned ones.
Folk Clothing, is ALL about the detail and is upheld with a fastidious mentality and reflective in it's pieces design. In today's confused market it straddles itself somewhere between streetwear and the architect-designer aesthetic. This attention to design detail has garnered them with many fans over the years whilst at the same time spawning countless imitators.
Today Folk is a multi discipline design studio, which creates furniture, objects & artwork as well as clothing that reflect Cathal's ethos of modern, tactile product design. Next month sees the launch of a rare commodity in a collaboration, between themselves and relaxed high street casual wear retailer FATFACE, but more about that soon.
If you could have invented anything what would it be?
If I could invent one thing it would be a potion that would make all the people of this world nice, caring and loving.
If you had one day to live what would be your biggest regret?
Worrying about tomorrow.
What would be the one piece of clothing you would rescue from your home in the event of a fire?
None.
What inspires you?
I'm inspired by a whole orchestra of stuff – people, shapes, connections.
What's your favourite piece of clothing?
I find it very hard not to wear a pair of Folk's Singal Cords everyday they go with everything. We created a version of the trouser style for the FatFace collaboration in a wool blend (Folk Wool Trouser – see below image) 
Who is your style icon?
I have not hung my boots on one particular person as style icon. Time, genre, I've loved many. Serge Gainsbourg, Mischa Richter, James Taylor (when he was with Joni Mitchell). I like dishevelled rouge with a good swagger and an eye for quality. Samuel Beckett, John Lennon when he first hung with Yoko, Blinky Palermo the German artist, there's too many.
What piece of style advise do you live by?
I live by my very own style advice 'Too much fun to be had and going on to have such rules.'
What piece of clothing best describes you?
I play a lot with style so don't have a piece of clothing which best describes me.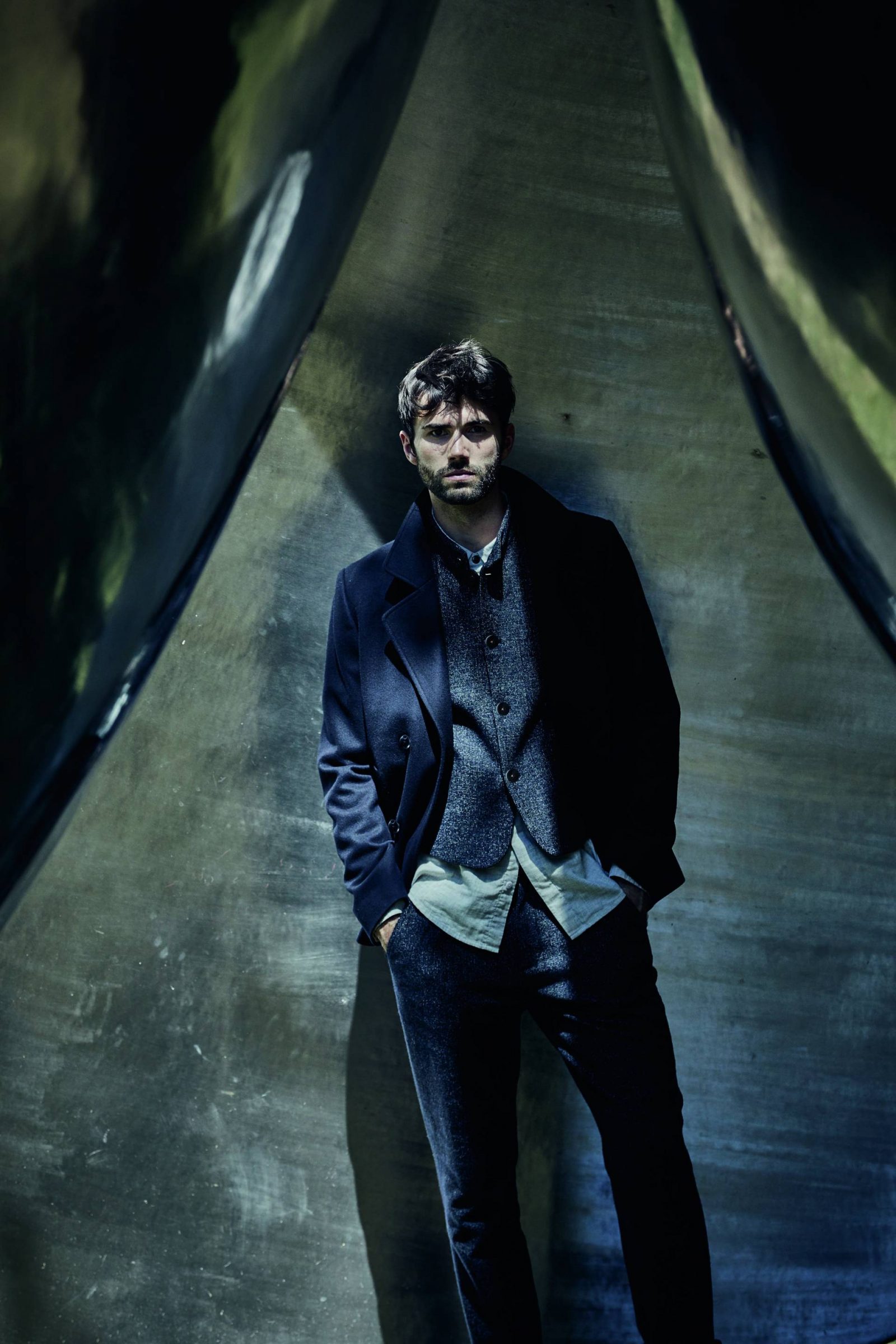 If you could give your teenage self advice, what would it be ?
Learn the business side of the business.
If you could live anywhere where would it be?
At the moment I'd take a hillside in Montenegro. Somewhere that is 20 mins from the beach, remote, quiet and difficult to get to. It would be where me and my best mate will live. We'll have a recording studio, where we will make music for half the day, the other half of the day we'll go to the workshop and make objects, art, furniture. In the evening we'd open our very own small bar serving drinks for whoever may come and cook a meal to share with those people.
Best piece of advise you've ever been given and by whom?
'If you can't handle the downs don't try and go up.' Anon.