The phrase "gifts for men" has been searched online by an estimated 96,000 this month alone, and it's easy to understand why. Men are notoriously difficult to buy for and Christmas swiftly approaching, it's time to start ticking off your Christmas shopping list now.
With this in mind, we sought the help of TM Lewin's James Kearns to bring you a premium selection of timeless, stylish clothing and accessories that every man will love this Christmas and beyond. 
Knitwear
Cashmere jumpers are an absolute must-have in every man's wardrobe. Cashmere is renowned for its luxuriously soft, scratch-free texture and heat-retaining capabilities – as well as being lightweight, comfortable, and impeccably stylish. In these colder seasons, a cashmere jumper is the perfect layering piece for every man's winter wardrobe. What more could you ask for in a gift?
If you're not completely sold on cashmere, Merino knitwear might just be the answer you're looking for. They are slightly more affordable than cashmere, but don't let that dissuade you; Merino wool is incredibly comfortable, durable, and practical. The moisture-wicking fabric impressively regulates body temperature, but the breathability allows for wear during the warmer and cooler seasons alike. If your giftee loves the outdoors, Merino knitwear would make for the perfect gift.
Leather gloves 
A classic gift for the refined man. 100% leather gloves exude sophistication and are world-famous for their durability, waterproof qualities, and longevity. Leather gloves will never go out of style, making them the perfect gift for men who want to introduce a touch of elegance into their wardrobes.
Chelsea boots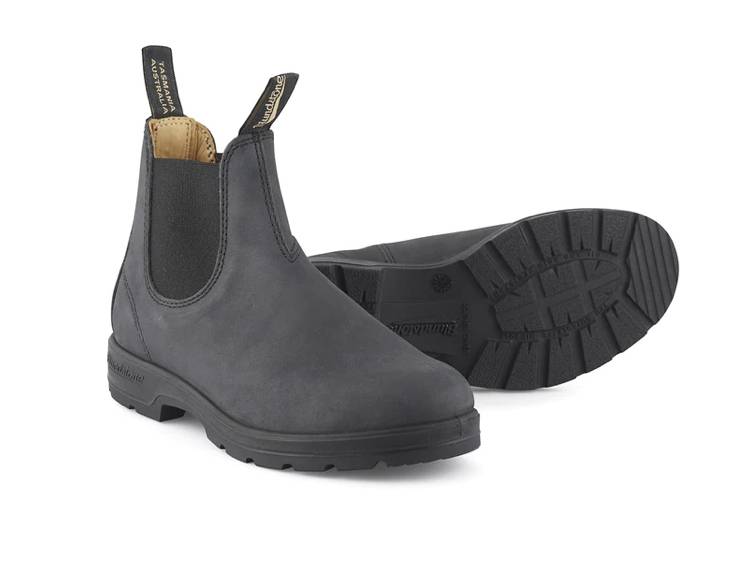 Typically associated with well-dressed men, chelsea boots are a style all-rounder. Whether the dress code is casual or formal, these versatile shoes can be worn with almost any outfit; from professional workwear to a casual flannel and jeans. On top of that, chelseaboots are typically crafted from durable, long-lasting Italian leather, making them a wardrobe-elevating gift that will also double as a timeless investment.
Classic black suits
For the man whose social calendar is packed with work events and formal parties, you cannot go wrong with a classic, slim-fit black dinner suit. Otherwise known as the tuxedo, this versatile suit can be styled to suit smart-casual and formal settings alike. For RSVP settings, your giftee can keep things formally elevated with a dress shirt and bow tie. On the other hand, these suits can be subtly dressed down for holiday parties with friends and family by simply swapping out a dress shirt with a black merino roll neck.
Cufflinks 
Small details can truly elevate an outfit, and that's where our next pick comes into the picture. Any work or social outfit can be enhanced with a striking pair of cufflinks; from gold to silver, bright to muted, or even personalised. No matter your giftee's taste, the possibilities are endless. The more adventurous and brighter you opt for, the more likely you are to have a conversation starter on his hand or, rather, his sleeves.
Weekend bags
If your giftee is always on-the-go, either for work trips or weekend getaways, he'll be sure to appreciate the practicality of a well-made weekend bag. If they like to travel in style, a leather holdall balances the line between convenience and elegance perfectly. Alternatively, if you're leaning towards durability, canvas weekend bags are an excellent choice for the outdoorsy man.  
To round off his list of perfect gifts for men this holiday season, here is what T.M.Lewin'sJames Kearns had to say on the importance of finding well-made, sustainable, and timeless gifts:
"Upgrading your boyfriend, husband, friend, or family member's wardrobe with a special investment piece will always be a welcome gift. There's no better gift than clothing and accessories that will stand the test of time, and if you can treat your loved ones with a timeless gift they'll love far beyond Christmas day that also happens to be incredibly well-made, you've got a win-win situation on your hands! Ultimately, it's the thought that counts – but nurturing those quality connections with a quality gift is truly special to me."