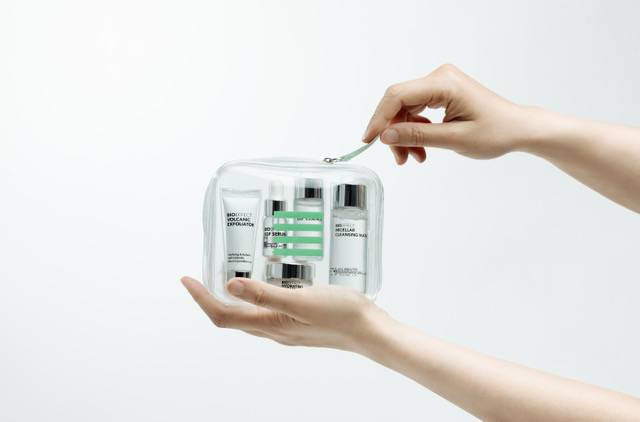 BIOEFFECT uses, not surprisingly, biotechnology to restore and maintain the skins natural health and vitality with pure, clean, safe ingredients and truly effective advancements in skincare.
When we talk about purity in skin care, this Icelandic cult skincare brand hit all the right notes, from clean formulations with very few ingredients and filtered Icelandic water, all created and grown in a high-tech ecologically-engineered greenhouse in Iceland powered by sustainable geothermal energy. BIOEFFECT was founded by three Icelandic scientists when they discovered, after over a decade of research, a way to produce plant-based EGF (Epidermal Growth Factor) in barley plants.
BIOEFFECT pride themselves on the award-winning science and technology behind the creation of Barley EGF skincare and also have conducted over 50 scientific in-house efficacy studies, lasting from 2 months up to 3 years. The results of these studies clearly show that topical application of Barley EGF has a powerful and positive effect on skin's appearance – including boosting hydration, smoothing, firming, and helping support the skin's natural production of collagen.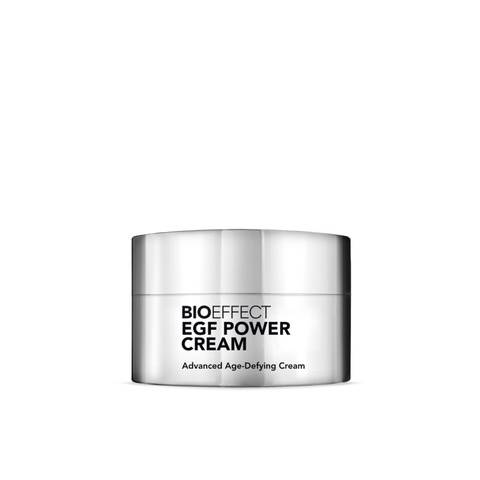 The product range features anti-aging, plant-based EGF skincare. Recently launched, the EGF Power Cream is a deeply nourishing miracle worker targeting signs of ageing and the bestseller EGF Serum delivers proven results with only 7 pure ingredients. Other products in the range are the Hydrating Cream and the EGF Essence, a light, hydrating face essence enriched with EFG and pure Icelandic water to prep the skin for serum and moisturiser.
"The EGF Power Cream is definitely a new generation of anti-aging face cream. We have created a unique complex featuring our key ingredient Barley EGF as well as our new Barley Beta Glucan, Niacinamide, and the multi-functional plant extract Oridonin, a hidden gem in the world of skincare. These amazing ingredients work in perfect synergy to boost the complicated regenerative processes in our skin." says Dr Björn Örvar, BIOEFFECT co-founder and Chief Science Officer.
Not only that but their EGF (Epidermal Growth Factor) is a protein in our skin. It plays a vital role in the production of collagen, elastin, and hyaluronic acid to maintain skin's healthy, dense, and youthful appearance. Once we reach maturity, in our twenties, the natural production of growth factor proteins starts to decrease. As a result, cell turnover and repair slow, eventually affecting our appearance – skin starts to sag, and fine lines and wrinkles appear. To combat these visible signs of aging, BIOEFFECT scientists invented a way to produce the world's first plant-based EGF protein in barley, our Barley EGF, using cutting-edge biotechnology.