With many of us embarking on camping staycations this summer, perhaps for the first time, Dirk Fehse CEO of PaulCamper (see above), Europe's largest online platform for motorhome and campervan sharing, has collated some of his top tips targeted at assisting those new to, or less familiar with, camping.
Which motorhome you can drive – If you passed your test before 1 January 1997 you can drive a motorhome up to 7500kg on your B+C1 licence. If you passed after 1 January 1997, you can drive a motorhome up to 3500kg on your B (car) licence. To drive a heavier motorhome, you must take a C1 test.
Speed limits – Motorhomes with an unladen weight of more than 3050kg are restricted to 30mph in built up areas, 50mph on single roads, 60mph on dual carriageways and 70mph on motorways.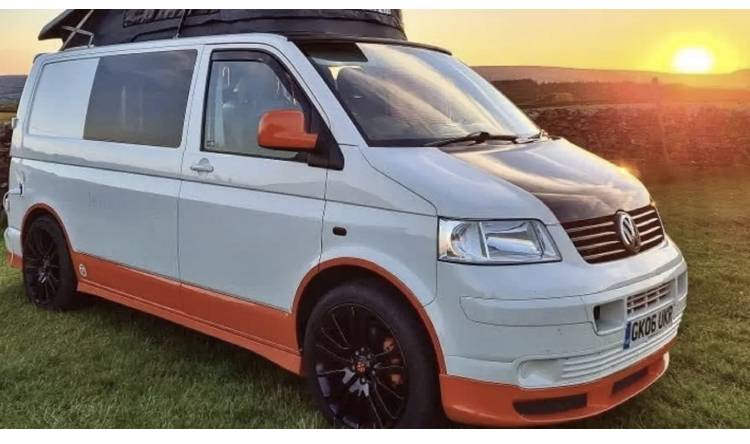 Picking the campervan or motorhome that is right for you – PaulCamper has a range of cool, quirky, fun and affordable campervans and motorhomes with summer rental availability starting from £100. Simply browse the selection and decide whether you want something more traditional with the cool quirks that offers; or whether you want something brand new with all the mod cons. We have a perfect campervan option for every budget, style and size.
Picking the best campsite for you – When choosing somewhere to stay, it's important to make the right decision, being unhappy with a campsite choice could possibly ruin a trip. Start by considering your needs; a family with two teenagers will need a different set up to those with under 10's, as will a couple or a group comprising of just adults. Budget is also another important consideration – sometimes a stay of seven nights or more can earn an extra night for free. I'd also recommend joining the UK's major touring clubs – The Camping and Caravanning Club and the Caravan and Motorhome Club. Having access to their 4,500 sites, you're bound to find one in your favourite area.
Loading your van – Heavy items should be stowed as close to the floor as possible. With only lightweight items being stored in overhead lockers. Trust me, it hurts when things move mid trip and hit you on the head! If there is a rear storage area do not exceed the manufacturers weight. Your owner can advise you of this before you set off.
Navigating narrow streets – Firstly, don't panic! Ask one of your fellow travellers to stand in front of the van, far enough away to clearly see along both sides up to the top corner edges. They can then guide you taking any protuberances into account. If solo, simply ask a passer-by to help, they're usually more than willing…
Changing a gas bottle – Gas fittings have a reverse thread so you undo the connections by turning the nut clockwise – this may seem counterintuitive. Simply ensure the gas bottle is turned off at the top tap and remove the pigtail pipe. It is normal to smell a small amount of gas at this stage but if the bottle is turned off, this is perfectly normal. Finally screw the plastic stopper into the bottle's brad threat to protect it and help prevent minor leaks. When retightening the pigtail nut on the gas cylinder, ensure it is only hand tightened since overtightening may result in damage to the threads.
Changing a chemical toilet – One job no one enjoys. Always empty at a dedicated disposal point, unlock the cassette locker, and open the hatch, you can then nip the yellow or orange handles together with the grey grip to release the cassette. The orange grip doubles as an extending handle, so you can wheel the cassette. At your disposal location, twist the fill/empty nozzle and remove the cap. I recommend putting the cap well away from your disposal location, so you don't run the risk of having to fish it out! Next, press the orange vacuum-release button on the cassette and pour your contents into your disposal point. Rinse the cassette with water and before replacing it add diluted blue or green cassette chemical.
Obtaining fresh water – You should be mindful of payload rules and considering that I recommend driving with your fresh-water tank around 20% full. You can fill it up as soon as you arrive and before you pitch up. Some sites have their own water connections but at most sites the supply is in a central location that isn't always accessible. You will need to have a long hose which should be a 'food grade' hose – many garden hoses are not. Ask the owner to show you the location of the van's freshwater filter point before you depart and don't make a common error of mistaking it for the fuel point. Ask other campers for help if you need it – many will be seasoned and more than happy to help.
Changing a puncture – Most importantly keep calm and check all passengers are safe: ensure you wear high visibility vests and move as far from the road as possible. If you are unable to continue your journey, inform the owner, then call the 24-hour breakdown assistance helpline. You will find the number in the top right corner of your PaulCamper handover report and they will send a breakdown recovery service to assist you.
Commenting on his experiences and tips CEO Dirk Fehse said; "Camping is such an exciting way to explore the country and I hope my tips will assure those new to camping so they can feel confident in renting with PaulCamper to roam this summer. We have a diverse range of motorhomes and campervans available for summer staycations and all of our owners will be happy to share any tips or knowledge. I wish all of our summer campers, whether seasoned or new to the experience. Happy camping !"