Their isn't a more versatile material within any man's wardrobe, than Denim. For nearly 300 years guys have been wearing denim, yes originally used exclusively for workwear of the working class manual labourers involved in the Gold Rush of the Wild West of America. However, over many years denim has evolved into the most multifaceted, fashionable, inclusive and of course you can't forget symbol for rebellion. Plus, no longer is it's use restricted to just workwear, OK I'm not talking the Britney and Justin double denim, Canadian Tuxedo of the the turn of the millennium, but think how many different pieces of clothing you own made of Denim? Jeans, Jacket, shorts, shirt maybe even a bag and then think about all the shades, washes, tones that are available.
Now as we've said Denim has come a long since those crazy, dusty days of the American Gold Rush. Today's consumer is a lot more informed and wary when it comes to their purchases and sustainability is a key factor in many consumer's choices these days. Another factor high on the male consumer's agenda is versatility and as we'd said you can't get more versatile than Denim.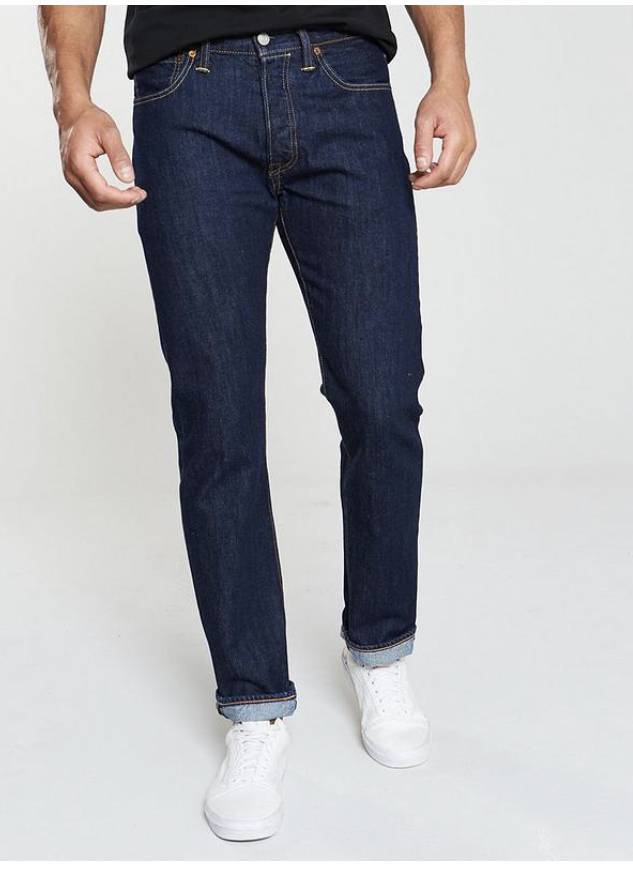 So the first point to remember is, invest in a pair of good quality jeans. You can't get any better than the original Denim brand with a trusted heritage to match in Levi's. These original fit Levi's 501's have amassed a cult following of wearers. They can't be wrong, so add these original denim jeans to your wardrobe for a reliable, hardy staple. As well as this, they form the cornerstone of a great flexible wardrobe that will take your from work right the way through to play.
So now we have the foundation piece we team them with classic pieces. A blazer like this Light Grey, Broken Check Suit Jacket by Ben Sherman can formalise a pair of jeans in an instant.
Teaming this look with this Breton style tee or add some Summer colour with a t-shirt like this one from Lacoste. The all important finishing touches come with the right accessories and what could we more classic, cool and reflective of the Summer, when it finally arrives,  than these Wayfarers from Ray Ban.
Finish the look off with these Stan Smiths from Adidas so the feel of this look isn't too formal and reflects the Summer months. Plus these bad boys are almost as classic and versatile as these jeans themselves.
Last but by no means least, flexibility is the name of this game and simply swap this blazer for a light Sumer jacket like this Harrington, totally gives this look a completely different feel.
Now my friend with a couple of simple capsule pieces you have Summer totally covered and who cares if we can't go to tropical climes? 😭