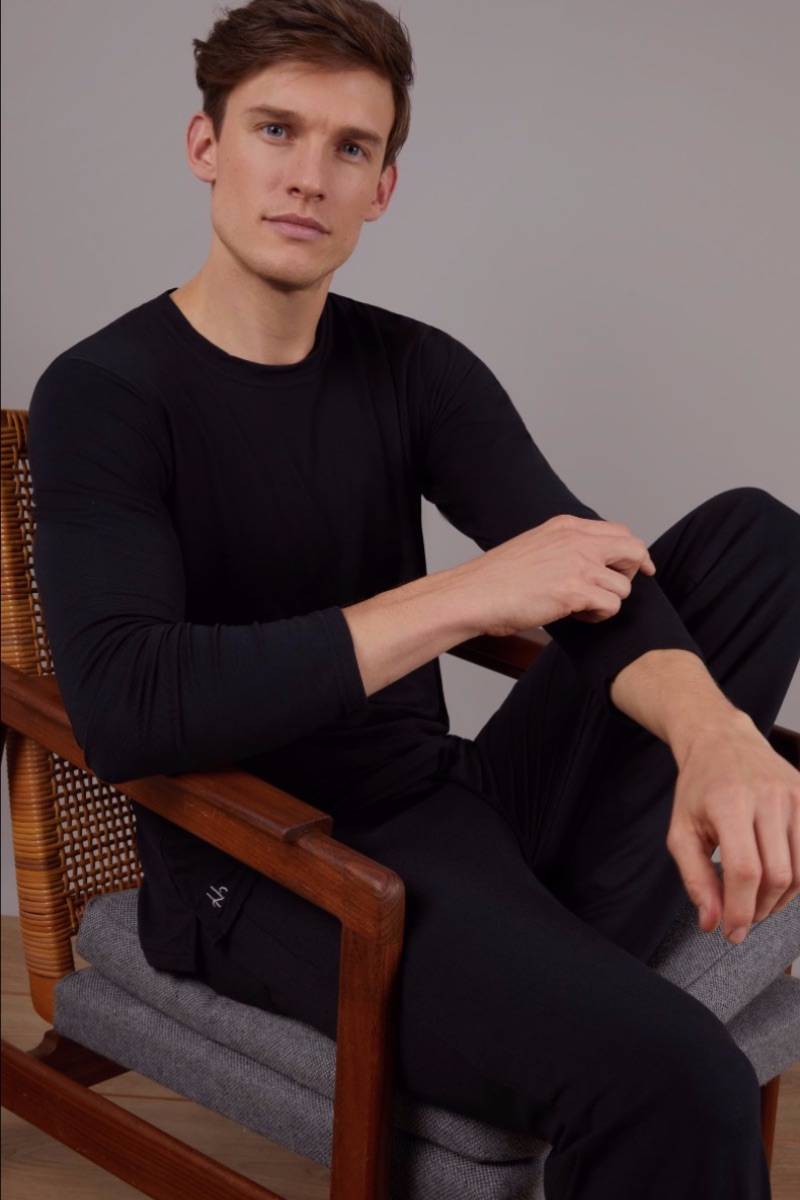 As we step cautiously out of this pandemic that has caused the entire world to press pause, it can feel strange and uncertain to start living again. Eating out, shopping, hugging are all positive steps back to normality but for many, mental health has really suffered.
One of the key aspects of getting back on track for many was getting good quality sleep and it has been proven how vital a good sleep routine is for our mental health.
The NHS website says "regular poor quality sleep can have a huge effect on your health, putting you at risk of developing serious medical conditions and can affect your body, thoughts, emotions and behaviour".
Homebody's hand-crafted, modern silhouettes are designed to mould to the body for a perfect fit. At Homebody they are committed to making only small amounts of clothes each season and just the amount that they need to fulfil orders, reducing the amount of clothing wastage that is reaching epidemic levels. Their premium essentials are crafted, muted, classic colourways in their exclusive, super soft Modal-Sens fabric with sun protection 50+ UPF. They source all their fibres through the Lenzing group to ensure that the wood pulp used to create those fibres comes only from sustainably harvested trees. Their Modal sens fabric is derived from Tencel Modal fibers sourced predominantly from sustainable beechwood trees. The thermostatic properties within the micro-modal fibres react to changes in temperature and regulate body heat to result in a better night's sleep or ensured comfort throughout the day with understated sophistication
It is a known fact that if you don't get enough sleep, it can lead to depression and to mental health problems, so here are Homebody's  top tips for a good new sleep routine : 
1. Keep to the same bedtime routine every night.
2. Create a nice relaxing sleep environment and a cool temperature in the room.
3. Make sure your bed is super comfy.
4. Exercise everyday even if it's just a walk around the block, this will really help with stretching the muscles and prevent stiffness.
5. Cut down on caffeine after lunchtime and try a camomile / sleepy tea at night.
6. Don't eat too much before you go to bed.
7. Take away the electrics and no watching your Ipad/Iphone in bed and charge somewhere far from the bed.
8. A bubble bath warm shower will help relax or a short yoga/ meditation for ten minutes will help aid relaxation.
9. Write your worries down or simply say them out loud to yourself – the think only positive thoughts and add some gratitude for all the amazing things in your life
10. Most important – wear some really soft and beautiful sleepwear – like errrr, ohhh yeah,  Homebody!