With summer just around the corner, as well as the prospect of being able to go away, it's time to start thinking about your weekend away wardrobe! These items are all classics, meaning you can wear them time and time again. Also, they can be mixed and matched so you won't have to pack too much.
Whether you're heading to somewhere busy like Manchester for your weekend away, or to somewhere a bit quieter like the Lake District, we have your wardrobe covered!
Graphic T-Shirts
First up on your weekend away packing list is a graphic t-shirt or two. Plain t-shirts work well if you are layering with other items, however in the summer, it is likely to be warm enough to just wear a t-shirt on its own (on some days). So, going for something with more of a pattern or design will help to make a simple statement.
You could wear a really plain outfit and throw on a graphic t-shirt and it will be completely transformed. This is the perfect opportunity to express yourself!
Lightweight Denim Jacket
Unfortunately, if you are heading away in the UK, the weather can be a bit unpredictable. Even though it's summer time, your first weekend away essential is a lightweight jacket. A black or blue denim jacket will go with everything, will be relatively light weight and will look great.
You might not need to use it all the time, yet it's great to have there if you know you'll be spending plenty of time exploring or in beer gardens. If you're in need of some inspiration on how to style your jacket, we will give you plenty of ideas!
Blue Jeans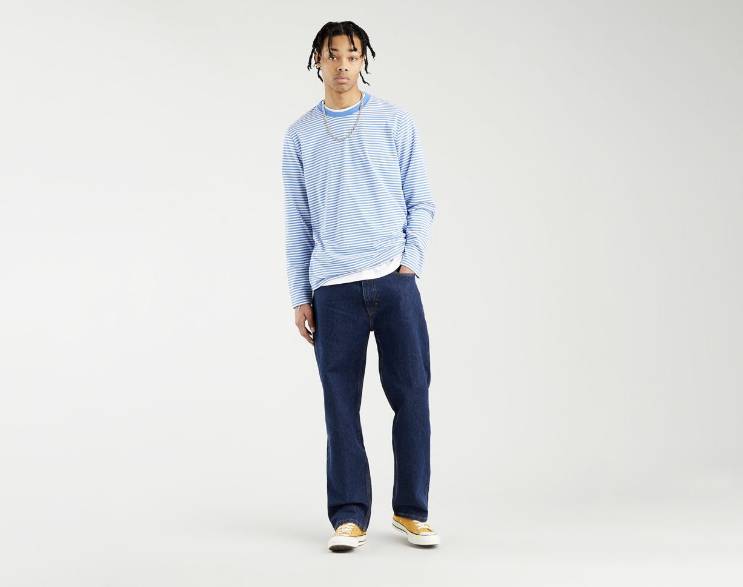 Your next summer weekend away staple is a pair of blue jeans. You can wear these during the day and night, and you can also dress them up and down, which makes them a great diverse item to take away with you! Let's look at some of the ways you can style them.
Firstly, during the daytime, pair your blue jeans with a graphic t-shirt and smart trainers. This will help you to look effortlessly stylish and the graphic t-shirt will offer something unique to the outfit. Throw on your denim jacket at this point if it's not very warm.
Now, as you head out for the night, you won't be wanting to waste much time getting ready. So, simply swap your graphic t-shirt for a white shirt, tuck it into the jeans and add a brown belt and smart brown shoes or loafers. You're ready to head out in no time!
Finally, for a hungover breakfast the next morning, throw your jeans back on with an oversized hoodie for a comfy outfit that still looks presentable. Adding a pair of sunglasses at this point might be a good idea, depending on how bad the hangover is!
As you can see, jeans will be a staple in your weekend away wardrobe. Perhaps pack a black pair of jeans also as they might look slightly dressier if you are going somewhere really fancy!
Chino Shorts
If you arrive at your weekend away and the weather is nice and warm, it is unlikely that you'd want to be stuck in jeans. So, pack a pair of chino shorts. Pick a navy blue pair and then the t-shirt and shirt discussed above will still look great.
Knowing the right shoes to wear with shorts can make or break your outfit, so stick with either slimline trainers or boat shoes. Make sure you remember to pack trainer socks, as long socks with shorts isn't a great look. Shorts can be so diverse as they are perfect for almost every occasion.
Casual Shirt
You are likely to have a smart shirt packed if you know you are going out for the night, however a lightweight casual shirt is another great piece to have with you on a weekend away. You could wear it buttoned up with your shorts for a slightly warmer mens streetwear look than shorts and a t-shirt. Also, you could wear it unbuttoned over a white t-shirt and your jeans for a night at the pub.
If you aren't too phased by the cold and want to minimise your packing, then this casual shirt could replace your lightweight jacket.
Final Thoughts
When you are going away, you don't want to pack loads and want items that are easy to throw together. Hopefully that is what you will achieve with these staple items! Going away is the perfect opportunity to try something different with your style, so don't be afraid to go all out.