There are many benefits to dressing well. To develop your own individual style. To be more confident. To take a good photo for your dating profile. After all, good tinder bios for guys always include a stylish profile pic, don't they, fellas?Whatever your reason for doing so, there's a definite cool vibe about retro style, when it's done right. With that in mind, let's look at some of the key pieces that'll help you pull off the retro look.
1.

The classic polo shirt
This is an absolute must for anyone who wants to dress retro, especially if you're going for that iconic 60s look.Fashion was one of the few things that mods and ska had in common in the 60s, and both adopted the polo shirt as a key part of their uniform. Go classic with a knitted version and keep it slim–fit. Also see the Havana shirt for another retro vibe.
The greatest bit of news about picking jeans that fit in with your retro look is that they never go out of style. From skinny fit to bootcut, jean trends ebb and flow with the years, yet always remain timeless. If you want to stick with the 60s style, a skinnier jean is the way to go. And if you want an edgier retro look, wearing them cropped at the ankle will achieve that.
A great way of pulling off a classic retro look is to pair plain with patterned, and when it comes to shirts you've got plenty of options. A simple pair of dark trousers with a slim–fitting floral shirt. Your crispest jeans with a tailored-fit check shirt. Your finest navy Sta Prest with vintage paisley. Whichever way you choose to go you should always complete the look by doing up every single button.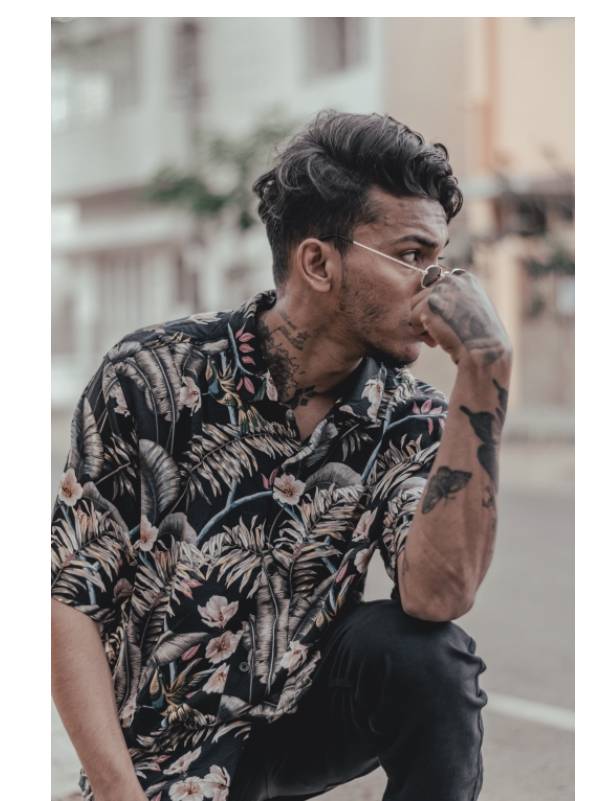 4.

Timeless vintage trousers
One of the best style tips to follow for men who want to dress retro is to pay close attention to the fit of your clothing. And this is especially true with your vintage trouser game. However slick your retro tartan, pinstripe, two–tone or dogtooth–check strides are, if they're ill fittingthey won't look good. So, make sure you pay close attention to size as well as style. Pick something that not only looks good in a picture, but looks good on you too.
5.

The all-

important jacket
We've been building up to the finale, and your choice of jacket is the thing that'll finish off your retro look in style. For the purposes of this piece, we're going to look at three iconic jackets from the swinging 60s. The parka. The bomber. And the Harrington. Depending on whether you're going for mod or skinhead as your template, these are the jackets you want to focus on. Honourable mentions go to the classic overcoat, monkey jacket and vintage blazer.
As a man in pursuit of perfecting the retro look it's all about making choices that fit in with the decade you're going for. And once you've got that down, you'll be pulling off the look with ease… every day. Who knows, your newly found confidence could even help you find the love of your life. Because, remember, all good tinder bios for guys should include that stylish profile photo.
So, the next time you're thinking about putting your retro look together, follow our style tips and you'll be good to go!