This year, far more than any other we have had to make good use of entertaining ourselves, particularly during lockdown, maybe not being able to go out much, exercise, socialise, the list goes on. So we have had to keep ourselves occupied by all sorts of gadgetry and gizmos, so below you will find a cornucopia of example, which will hopefully get you excited and be a great source of inspiration.
Well if your household is anything like mine at the moment, their are lots of clandestine telephone conversations, whispered conversations and if course logging on to lots of websites at the dead of night, just to try and get your mitts on one of these lil beauties. Yes of course the PS5, or Goddamn PS5 as it has become known in our house, or words to that effect. PlayStation have promised us a revolution in home gaming with two consoles, the main PlayStation 5 and a PS5 Digital Edition. The standard has a physical disc slot whereas the digital edition doesn't. Still haven't manage to nab one yet 😭.
The ELEEELS Percussion Massager offers the latest in advanced Endurance motion tech and balancing quiet motion tech. Whether you want to encourage blood circulation to relieve muscle stiffness or to improve your muscle strength and speed up muscle recovery the Eleeels X1 from techBAR can do it all. Its high-torque and brushless motor can deliver up to 3200 strokes per minute, sending shock waves deep into the muscles to release tightness and reduce the physical stress on bones and joints
Whether you're at home, or under the stars – the Smart Micro Projector from The Tech Bar has got you covered. This ultra-portable device packs a huge punch for its size, in fact up to 240"in HD. We were amazed at the build quality, how intuitive it was to operate, and overall how much technology is packed inside this thing. Nights in AND out, will never be the same again. Got to go, our friends are coming round to watch the big game!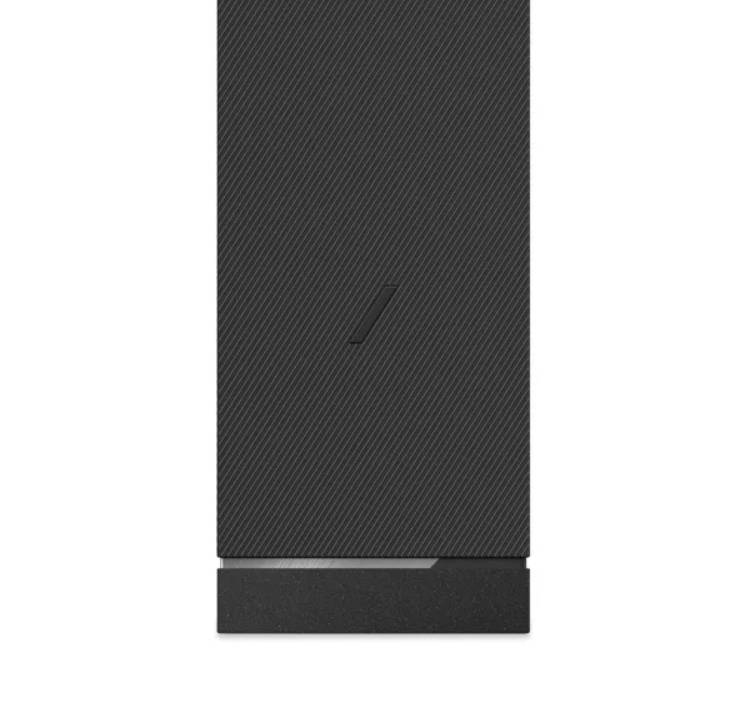 Native Union gives a stylish solution to low charge devices when you're on-the-go with this two-port wireless power bank. The forward-thinking brand is renowned for its contemporary design and premium quality tech, both of which are visible in this sleek piece of kit that can charge up to three devices simultaneously. It's Qi compatible, too, so you don't need to worry about forgetting your cables
B&O PLAY by Band & Olufsen brings its sleek Danish design to the gym with these sleek black Beoplay E8 Sport headphones. Especially engineered for working out, they're waterproof, secure-fitting and up to 30 hours of battery. Ergonomic, durable and lightweight, these are crafted for performance.
Designed in collaboration with esteemed British designer Tom Dixon, this Native Union wireless charging station is an artisanal statement piece. Made to be seen, the robust aluminium and steel design consists of a transparent window that proudly showcases its inner mechanics and a detachable drop-top charging disc. Cool and contemporary, it's minimally signed off with a rounded valet tray to house your aesthetically-approved bits and bobs.
Neo Legend's arcade boxes are handmade in France and pay homage to the golden age of video games: the '80s. This compact version is modelled on classic machines and decorated with Pop Art-inspired 'Kiss Kiss Bang Bang' graphics by Brazilian artist Butcher Billy. Compatible for two players, it comes complete with a 19″ HD display, CLASS D 2 x 30 watts sound system and Japanese fixtures
The chance of looking dishevelled at an important meeting multiplies if you happen to be living out of a suitcase, but Steamery's 'Cirrus No. 2' steamer will make quick work of rumpled shirts. The sleek black model is fitted with a stainless steel plate to smooth out wrinkles and has a speedy 25 second start up time. Remember to pack it for your next business trip – it comes with a handy protective pouch that doubles as an impromptu ironing board for pressing collars and cuffs