Back in 1985, a young film maker created a movie, nothing to shout about so far. Well, that young man was Robert Zemeckis, Who went on to make Cast Away, Who Framed Roger Rabbit, The Witches, Forest Gump, Polar Express. But the film in question today went on to spawn two subsequent sequels, made nearly $350,000,000 at the box office and made a star out of Michael J Fox. Yes that film, Back to the Future, is now shrouded in Fond nostalgia and Hollywood folklore. The tale of a teenager, Marty McFly,  and his crazy inventor Friend, Doc Brown, who accidentally sent back in time to 1955 in a time-traveling DeLorean car.
A capsule collection highlighting t-shirts, jumpers, hoodies, shorts, joggers and jacket has been created by the street wear brand HYPE to celebrate the beloved adventure film's 35th anniversary.
The 16-piece unisex collection nods at the franchise era, the 1980s, with expressive designs in a monochrome and neon colour palette. The HYPE. stamp features enlarged graphics, all-over prints, contrasting flames, and illusion checkerboard with a cyberpunk aesthetic, whilst embracing the 80s grunge trend.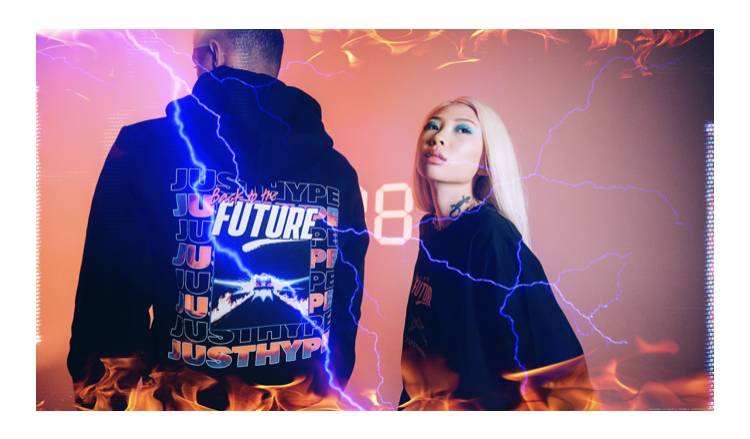 With supreme amount-of-comfort-soft-touch fabrics entwined with references to the iconic DeLoren time machine in a shirt and short matching set. Designed in a black base with the car in a contrasting neon fuchsia pink with neon blue cyber-inspired waves, finished with dual logo woven tabs.