Is it just me that can't believe not only is it June already but Father's Day is almost upon us ?!?! Sunday 21st June is Father's Day, a little later than it has been in recent years, but don't you dare forget that date. 2020 has been a year like no other where, hopefully, we have learnt to appreciate the important things in life, the little things, the things that truly matter. One being our parents, for some out there you may not have seen your loved ones for a considerable length of time, as much as I hate to say this, you may have lost a loved one to this cursored virus.
Although this Father's Day might not be as we had planned or liked it to be, it is a time to celebrate and remember what we have, in particular Dads. Get him something that says thank you for being there for me, all year round. Remember, even the most alpha of males need a little pampering occasionally. As we ever strive to do, we have gathered and sourced a collection of the BEST gift ideas possible to take the stress out of your lives.
For the fitness loving father
The MagicWatch 2  series is HONOR's high-end smartwatch to help track blood oxygen levels (SPO2) and monitor heart rate during grueling workouts, making it the perfect gift for dads that have turned to new exercise routines and at home fitness habits, from living room HIIT sessions, to socially distanced runs.
 With sleep patterns also suffering, in line with changed routines and rising anxieties, the MagicWatch 2 is ideal for dads looking to enhance their snooze quality. The product tracks sleep patterns and has been proven to boost the zzzzzzzzs, helping them to wake up fresh and take on the day ahead.
For the Tech Savvy Dad
Mark Tech Portfolio is designed for the corporate Professionals and Business personnel. As a lot of things have gotten smarter, premium laptops continue to get lighter and slimmer which means, using your messenger bag or backpack for devices like the new 13" MacBook Pro or similar will be overkill since these laptops weigh only about two to three pounds. Although you need something smaller, the capacity to contain all other accessories and other work essentials cannot be neglected. This is where the Mark Tech Portfolio comes into its own.
For the Great Outdoors Dad
Smaller families or luxury-loving couples will find the Air 4 a quick-fire home away from home. Easily built and deflated, using inflatable poles and quick release valves, the Air 4 offers both a spacious sleeping area and family living space. Mesh doors throughout keep bugs at bay and adjustable curtains allow you to balance light levels night and day. Fully breathable, resolutely waterproof and built for true camping convenient, the Air 4 is the choice to make for luxury outdoors.
The Sweet Smelling Dad
Discover a line-up of timeless classics and unexpected signatures to upgrade his grooming ritual. From the zesty citrus scent of Lime Basil & Mandarin, to the masculine, spicy notes of Amber & Lavender. Or Wood Sage & Sea Salt, a spirited woody scent capturing the exhilarating spirit of the windswept shore. Jo Malone London's dark and distinctive Cologne Intensefragrances are bound to leave a bold impression, from noble Myrrh & Tonka to mysterious Oud & Bergamot
The Sweet Tooth Dad
Fatherson Bakery is launching a limited-edition Father's Day Sharing Treat Box, jam-packed with homemade goodies to satisfy even the sweetest toothed fathers.   The Father's Day Treat Box consists of five products including a succulent Large Chocolate Indulgence Loaf, a tasty Apple & Blackberry Pie, two mouth-watering chocolate cupcakes, a delicious Rocky Road Tray Bake and Chocolate Cream Biscuits.
Award-winning and known for creating delicious food that is the honestly made, the Fatherson range of cakes are available in-store with across the UK.
The foodie Dad
Packed full of ales, savoury treats, and craft beer chocolates, this rustic wooden crate is the perfect summer gift for any beer lover. The hamper includes Suffolk single variety, American hop mosaic pale ale, Southwold triple English hop pale ale, Multiseed wholegrain flatbreads, Ploughman's chutney, Roasted and salted mixed nuts, Peppered beef jerky, Craft beer chocolates, Sea salt and balsamic vinegar crisps.
The like a little drink Dad
Crystal Head Vodka's bottles are the stuff of legend. A piece of art in itself, the Pride edition is cut from iridescent rainbow glass, reflecting every colour of the spectrum in celebration of equality and diversity. Taking inspiration from the crystal skulls in Aztec era, they were once said to have held mystical powers, but now they hold a higher spirit; vodka, made with pride, by creative people, for creative people. If you can bring yourself to give it as a gift, we'd recommend mixing it into a martini.
Clean Shaven Dads
Gillette's new and highly anticipated grooming brand, King C. Gillette, a range that has been created to be the first one stop shop for all men with facial hair. No matter what facial hair length or style, the King C. Gillette range contains beard care products and trim/shaping tools to help men master their at home grooming ritual. This is the first time Gillette have delved into beard hair care products and it is the first brand/range to bear the name of their founder, King Camp Gillette. For Father's Day, Gillette are offering 33% off all King C. Gillette Grooming Kits and Gift Sets.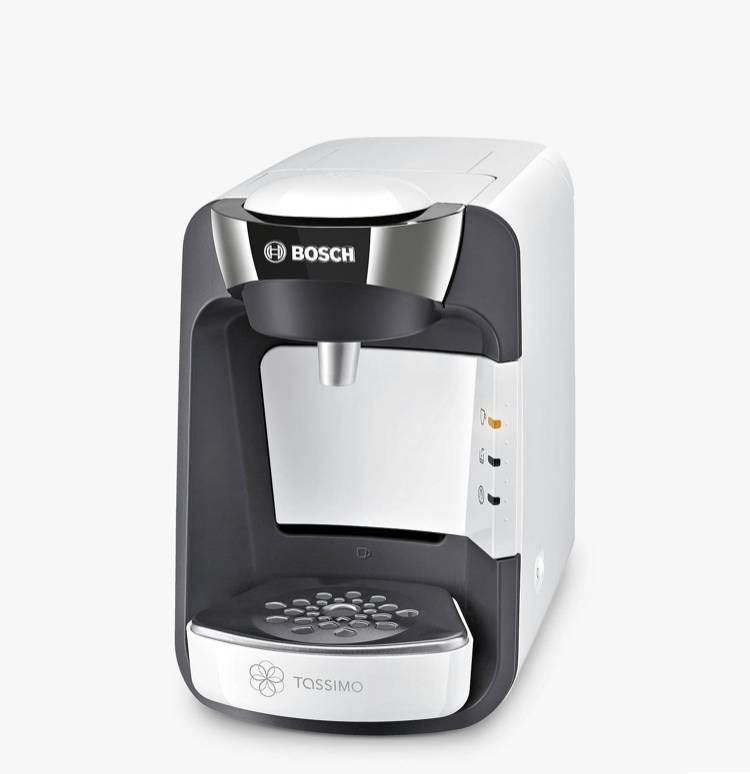 Coffee loving Dads
Quick and easy to use, the Tassimo Suny Coffee Machine by Bosch just needs you to add water, pop in a pod and press a button to produce a tasty hot beverage
The SmartStart feature makes the brewing process even quicker, just press the front face with a mug while placing it in position and the machine will start
After each brewing process, the Suny automatically switches to standby mode. This helps you to reduce power consumption of your TASSSIMO without any additional effort.
The Clean Living Dads
As we all know Cleanliness in next to Godliness and no one want stale breath, particularly Dads. So ensure he is always on his A-game with the Phillips Black Protective Clean Electric Toothbrush (HX6870/47) available through Klarna. Guaranteeing his pearly whites are always just that.
For all Dads
Whether he's a Tech Savvy, Coffee Loving, Great Outdoors, Smelling great Kinda dad. Whatever our Dad, you can't go wrong with socks! As sure as we are born to pay taxes The Sock Shop have a pair or set of socks to suit your Pa.