Inspired by lifestyle, art, travel and photography, Bluemint's inherent expertise within both quality fabrications and reputable craftsmanship cultivates not only a transitional façade, but a stapled mainstay to document the sophistication and affluent flair a gentleman should inhabit when abroad. Thanks to its seasonal stimuli and well-travelled aesthetic, each collection values both elegance and freedom, a combination that shares itself among demanding men who strive for wit, originality and escapism.
Driven by years of experience within design, as well as a passion for prints and fabrics, Dogu founded Bluemint in 2013. Since his childhood, Dogu has loved sailing and escaping to newly-discovered beaches that welcome a sense of freedom – a feeling that only travelling can provide. After studying at Kings College, London, Dogu spent many years in the capital working as a Managing Director for a family-run fabric business, and it was here that he decided to create his own lifestyle brand – Bluemint. With an international appeal and a timeless philosophy, Bluemint captures its Mediterranean heritage within a design where quality and fit is central to its development. Bluemint is an experience that promises to deliver exciting collections for both everyday and the extraordinary – season after season.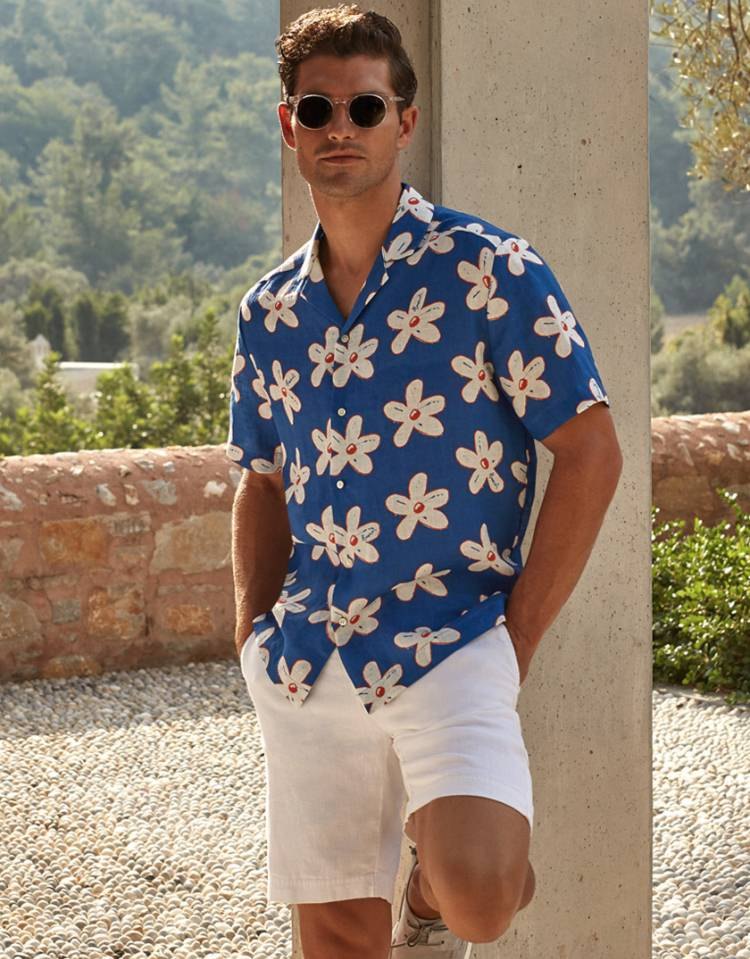 As a lifestyle brand that specializes in men's swimwear, ready-to-wear, and accessories; Bluemint is an experience that promises to deliver a sought-after classicism, underpinned by a modern perspective with a concentrated detail. Mainly known for a wide range of classic swim shorts –the use of fabric interpreted with design is focused on producing garments that are tailored for both everyday and the extraordinary.
Inspired by the eternally classic, Spring Summer 2020 brings a playful twist on our popular essentials and pays homage to classic retro shapes. Mixing in sportswear detailing, this collection gets versatile where many styles can be worn across different activities, where comfort and movement at its core. Taking inspiration from the leisurely sunny days, the pallee of colours range from soft sun-bleached tones to bold hues that contrast and make a statement.
Each pair of swim shorts is constructed using time-tested methodology to ensure a water-repellent, soft-touch exterior. With a tailored fit, an elasticated waistband and contrast piping, each fully-lined swim short inhabits Bluemint's soul to present a sought-after classicism underpinned by a modern perspective.