Yes we've got round to sometimes the most forgotten people at this time of the year, the Male, whether that be Dad, Brother, Grandad, Uncle, Boyfriend, Son or even, God forbid, YOURSELF. At Christmas we normally are so wrapped up in ensuring everyone else is OK that we sometimes forget about ourselves at Christmas. So, as always we've brought together some gift inspiration that will hopefully tickle your fancy and get you in the mood for some retail therapy. Enjoy.
Refresh your winter wardrobe with this super versatile Fleece Crew Sweatshirt from CP Company. Constructed with long sleeves and a crew neck for a classic look, this sweatshirt features a super soft fleece lining for guaranteed warmth during the colder months, finished with a signature logo to the chest
Pockettalk from Smarttech is the new and easy way to have a real conversation with someone who speaks a different language. Your Pocketalk smart device learns as you use it, meaning you can be understood and understand others – just like a local. Easy to use and with 74 languages (and more on the way), Pocketalk puts the power of two-way voice translation in your pocket. Just imagine where it can take you.

One, who doesn't enjoy a good board game, particularly on a cold Winter's night. Now, two, throw in the magically fun of Whisky and Bob's your Uncle. A board game to match your favourite tipple. Ideal for any whisky connoisseur who knows a Scotch from a Bourbon and a single malt from a Rye. Work your way around the game board, collecting different worldwide whiskies to win.
What a cracking good read! We all need a laugh these days and this lil jem ticks all the boxes. Fashion Wankers is a celebration of fashionistas and fashionistos. Being a #FashionWanker is a good thing. Own it! Whether you are one, know one, love one or want to be one, this is the book for you. It will help you decide which sort of #FashionWanker you want to be, and how to be a better one. Guided by unashamed #FashionWanker and style blogger, The Chic Geek, this is a crash course in the dos and don ts of making your way in the confusing world of style
Now if you fancy pushing that boat out check this Yuletide, I couldn't think of something better than this from the Tiffany 1837® Makers collection, Tiffany & Co.'s chain bracelet is stamped with symbols inspired by the jeweller's original hollowware shop. It's crafted from 18-karat gold and has an I.D. bar that can be engraved with a name or significant date
We know how notoriously difficult certain members of the family can be to buy for, but who could resist and what fun is this Smart Phone Printer from Debenhams !?!

The Vardag 25 is a real tough slice of stowage from Fjällräven. Inspired by the classic Fjällräven backpacks of the 70s, it's made out of the same stuff Fjäll use on their Greenland jackets, so it's sure to put up with plenty of stick, whether you're using it on the commute or to store your Wayfayrer ready meals while you're hiking up Scafell Pike.
The Sky Planter from Boskke is a stylish upside-down plant pot that makes use of ceiling space, using an innovating slo-flo irrigation system, bringing moister to your plants for up to two weeks at a time. The irrigation system ensures that water poured from above into the pot, is fed directly into the plant's roots with no risk of dripping through. On the invention of his Sky Planter, designer Patrick Morris says "you should be able to live on the 12th story of an apartment, and have as rich a garden as anyone else. If you don't have much space, the ceiling is the obvious place to grow."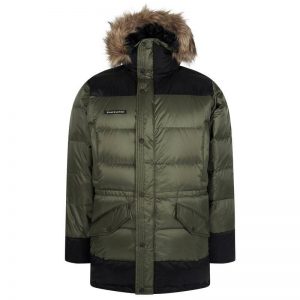 Ohhh go on either spoil yourself or someone you love with the Endurance Lightweight down Parka, engineered to a performance standard rather than a price point. The Endurance is ultra-light, ultra-warm and ultra-efficient. Filled with 100% pure European goose down, it has been proven down to -30°C and field-tested in Antarctica and the Arctic. Each one is handmade in the UK – it features a deep collar, removable synthetic fur hood trim, waist draw-cords and external hand warmers.