Yes I kid you not this coming Friday(16th August) is National Grooming Day, I promise this is neither a wind up nor simply a Hallmark created occasion.
From smelling great, looking after your hair or taming your beard this day is designed to encourages men to care about their appearance. So, as always to save you the trouble we've rounded up some of our favourite grooming essentials to take the pain out of searching.
Candles aren't just for the ladies and other than smelling amazing yourself it is key that your house smells as good. Forget about Fabreze and go for that higher-end option with the Tom Ford Cigar and Vanilla candle. This will send a beautiful aroma around your home welcoming guests or whilst you are relaxing in a warm bath, whatever you fancy really!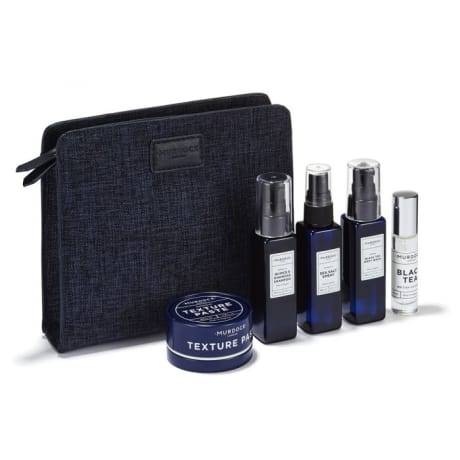 On the go ? Every traveller has a home of his own, and he learns to appreciate it even more from his wandering. The Murdock London A Gentleman of two cities travel Kit
Contains:
Texture Paste with travel sized Sea Salt Spray, Black Tea Body Wash, Quince & Oakmoss Shampoo, Black Tea Cologne.
Take a little piece of home with you with our grooming fundamentals in carry-on friendly sizes. Shampoo and Body Wash to keep fresh, Sea Salt Spray and Texture Paste to look sharp, Black Tea Cologne to add intrigue
Experts in men's skincare, Bulldog's new line of environmentally conscious and vegan-friendly shower gels care about their impact on the world. They pride themselves on only using gentle, naturally derived cleansers, natural fragrances and bottles made of 100% post-consumer recycled plastic.  What's more, these shower gels come in an oversize 500ml and 1L bottles to cut down on the amount of packaging per wash
So what exactly is Clinque's Post Shave Soother and what does it do. Well, it relieves shaving irritation, leaving behind nothing more than a soothing, cool, tingly feeling and improved skin texture. Aloe is an active ingredient in it to soothe razor burn, relieve dryness, the appearance of redness and helps skin repair minor nicks and cuts. It's nothing short of a breakthrough post-shave formula containing a combination of licorice and plant extracts that leave facial hair looking finer and softer. With continued use, shaving will be quicker and more comfortable as razor burn caused by daily friction is reduced. Additional ingredients provide exfoliation and anti-irritating benefits virtually eliminating bumps and ingrown hairs, as well as helping to encourage the healing of minor nicks and cuts. Plus it's appropriate for all skin types.
By using a charcoal toothpaste you can combat both oral hygiene and keeping those pearly whites super shiny bright. Beverly Hills Formula is one of the longest and most trusted whitening brands on the market, having been formulated in California and then in 1992. Today, Beverly Hills Formula leads the way with their innovative Professional White and Perfect White range of whitening toothpastes and mouthwash.
Black Pearl, and the original black toothpaste Perfect White Black, are non-abrasive and contain Activated Charcoal, an effective and safe way to clean and whiten teeth which also helps combat plaque, gum disease and bad breath.
Acqua di Parma Blu Mediterraneo, share the unmistakable spirit of the Mediterranean. Igniting your senses in nature, which creates the special allure of this magical Italian region.
Chinotto di Liguria's top notes are like a breeze: a charge of pure energy enhanced by the bittersweet notes of the chinotto fruit and the sparkling crispness of mandarin. At its heart, jasmine and geranium bloom with the dynamic and refreshing notes of cardamom and rosemary. It is rounded off with the peace and tranquillity afforded by the base notes of musk and patchouli. A fragrance reminiscent of an early morning stroll along the rocky coastlines of western Liguria.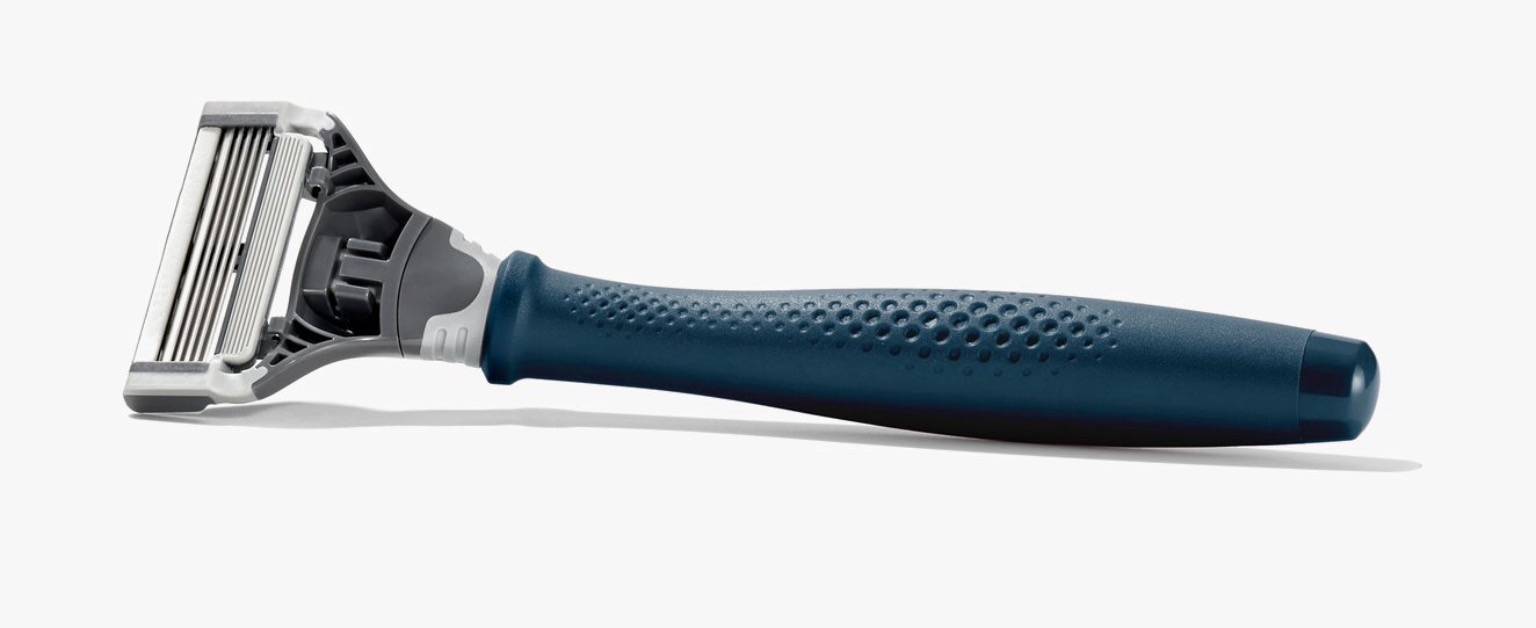 Harrys, likes to think of itself as making the chore of shaving that little bit easier, generally. Harry's Shave Plans offer a seamless way for their customers to order their shave supplies based on their individual grooming needs. The brand tailor delivery frequency based on how often you shave and deliver the products direct to their customers home, allowing the plans to be changed or cancelled at anytime
Kiehl's age defender Moisturizer offers a  powerful treatment providing a first line of defense against the effects of aging skin. Formulated with Cypress Extract, this ultra-lightweight "age defender" easily absorbs and helps to visibly firm sagging skin and reduce the appearance of wrinkles for a more youthful, resilient appearance.
Sure for Men, as the Strapline for the band in the 1980's used to say "it won't let you down".
Finally, we have Aveda Men Pure-formance pomade helps mold and style short to medium length hair into any maintainable shape. It has a built-in style-control agent that provides strong hold with lasting shine. As you'd expect from Aveda, a company which strives to create products that are botanically based and manufactured through environmentally friendly processes.It smells good enough to eat, offering an aroma that is rich, but never over powering, spicy and refreshing with kunzea, citrus and certified organic essential oils of spearmint, vetiver, and lavender.
For Micro Love, JUSBOX offers up an intoxicating fragrance that plays with a musk, ozonic accord that washes over you. The fragrance is electric, abstract, aerial. Notes include, Crisp Apple, Neroli, Cinnamon, Violet, White Cedarwood, Suede and Grey Amber.