City living can take its toll on our minds and bodies, what better way to escape the stress and dramas of everyday life with a relaxing trip to a Hammam! But what is a Hammam Spa? A Hammam is a middle eastern variation of a public steam bath, the different treatments can help you leave the spa relaxed, rejuvenated and ready to face the day with a healthy glow!
If you want to relax, revive and re-energize without the worry of paying too much then take a visit to Hammam like, Casa Spa.
1. Natural ingredients – from the traditional black olive soap aka Savon Noir for cleansing your skin to the Ghassoul clay mud masks straight from the Atlas Mountains, Hammams only use natural ingredients in their treatments.
2. Rich in history – Hammams Have a long and rich history,Originating in Ancient Rome.They were then used in Turkey and North Africa in places like Morocco. During Victorian times Hammams became very popular across Western Europe.  With treatments like the Ghassoul Clay Mud Mask still being used today. 
3.Good for mind and body – A trip to a Hammam can help you relax and rejuvenate from the stresses of everyday life. It's also an excellent way to start the day feeling fresh. Not only that it's a great for your skincare and any aches and pains. 
4.Social – Swap the bar for a spa, coming to a Hammam is a great way to Social with your friends in a calm relaxing environment. Many Hammams have a relaxation room where you can partake in a cup of tea and chill out with your friends after your treatments. A trip to the spa is much healthier and cheaper than a few rounds at the bar.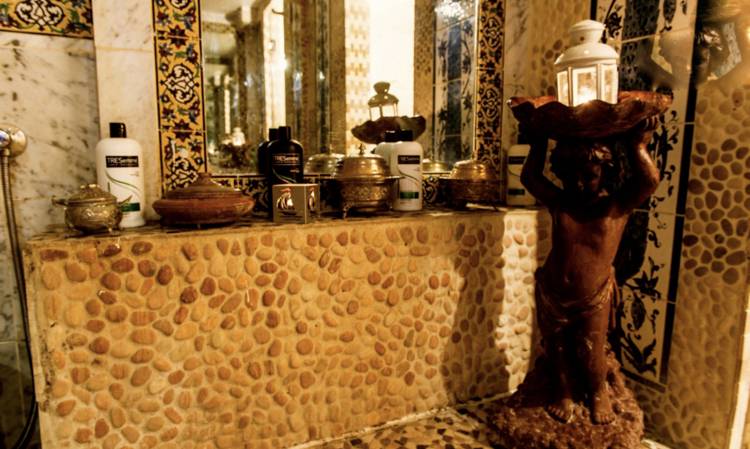 5.Treatments –  many Hammam spas offer a range of other treatments as well as the traditional bath, these include traditional facials, hair treatments and massages to help you look and feel your best from the top of your head to the tip of your toes
6.Better Sleep – Thanks to the exotic steam ritual in the Hammam spa, improved sleep is another added benefit. The steam working your body up and helping you release your toxins will add in relieving anxiety and help in getting a peaceful night's sleep.