Manbags evolve a huge amount of discourse and discussion by gentleman. Strong feelings from both sides are felt, of Marmite proportions. Some guys feel positively naked without their manbags whereas other wouldn't be seen dead with one and hold them in such low esteem and hatred. 
Nonetheless, on our eternal search for ways and elements to make your life easy, we might well have come across a what we think is the ultimate in versatile manbags. My Lords, fellas and gentlemen can I kindly introduce you to the Travel True Bag by Clarks and why pray tell do you feel this is the ultimate in Manbag attire.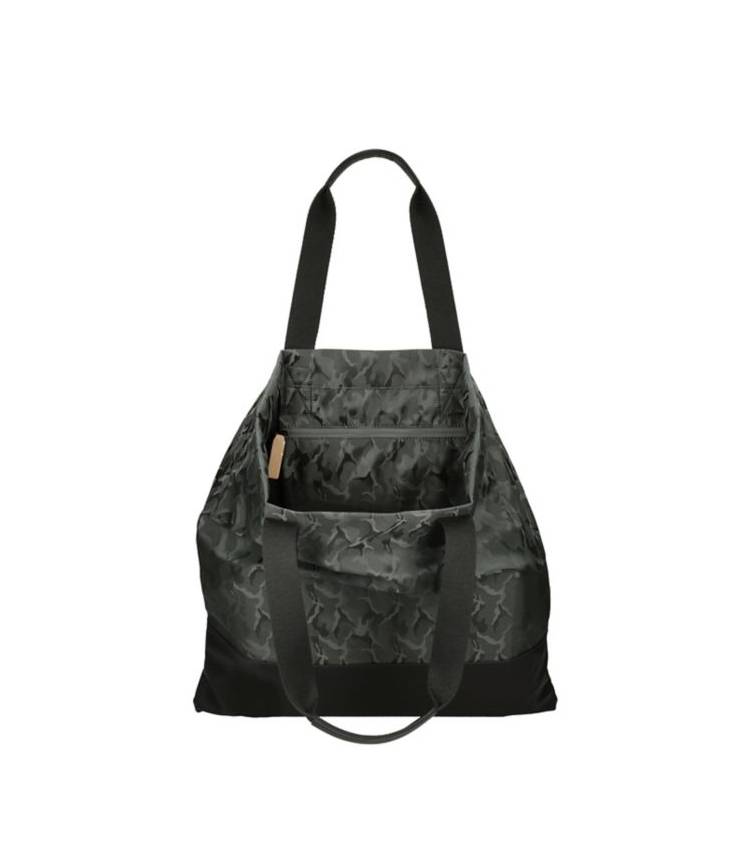 OK so here goes, this oversized tote can be carried by hand or worn over the shoulder thanks to the durable webbing handles with a comfy material in the middle, ideal for offering protection to your work files and laptop. It comes in a choice of either a rather conservative grey for those wanting it to go with everything and every occasion from work to play. Then for the more adventurous out there the Travel True bag comes in a Khaki camouflage print, sure to make a mature stylish statement. The camouflage woven jacquard adds interest while the rubberised nylon base helps with wear and an inside zip pocket allows for organisation of your essentials. If that wasn't enough, the bag is sizeable enough to cater for every occasion from the everyday commute to jetting off for a holiday. Lastly, you get all this for a jaw dropping £35 and assured the quality you are assured of with the Great British brand Clarks.