Words by Isaac Perry
The rebirth of jewellery within men's fashion has in the last couple of years hit an all-time high, with the market expanding dramatically with accessories now becoming key in many outfits.
Excluding the wedding band, jewellery of this kind was previously been excluded from the average males 'look'. However thanks to a hand full of brands a large market has been opened for high-quality men's jewellery at affordable pricing, alongside designs which would catch anyone's eye, these brands are becoming the innovators in this bracket of the market, with their alluring designs.
The founder, Oliver Proudlock had two passions as a child and these were fashion and art, finally collaborating the duo with the opening of his brand Serge Denimes in 2011.
Seen throughout the brand's previous collections are beautifully designed pieces with the finer details never being off the mark for look or quality. 'The brand strives to build an artistic community and focus on producing exciting yet relevant designs.'
Products range anywhere from £25-£188 and in our opinion here at Clothes Make The Man, if you want to spice up your look with that little extra piece then this is the place to look and with a new collection on the way you have a lot to look forward to.
Simplicity is key to Alex Orso designs, through using geometric shaping with clean cut lines and varied shaping is key to the brands look within this collection, with recently released pieces including Arrow necklace in silver as well as the nut and bolt necklace in gold, however our favourite pieces include the stones, as each piece showcases the stones natural colour and thanks to slight variations in the cut, each individual piece is unique.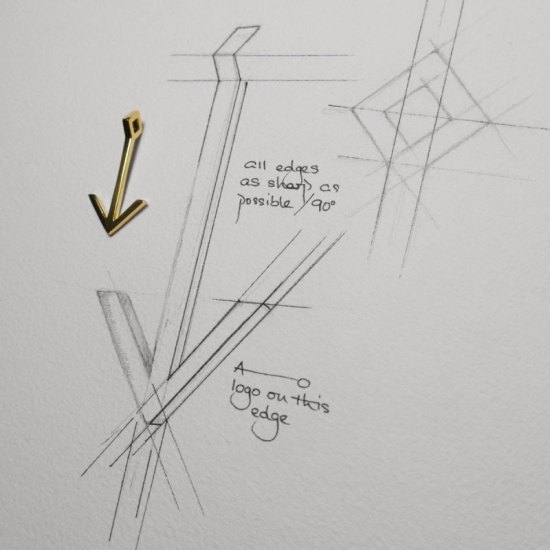 With a price range £85-£270 the products are slightly more expensive, however, for a unique piece, we know we wouldn't be complaining. 'Detail defines the man.'
We love both of the previous two brands however, both these brands might not necessarily serve all purposes, with Mister offering a product with the option of more bling, continuing the more affordable prices, all though some ranging up to £500, with the vast majority being under£70.
What's different about Mister is that it offers the choice personalised jewellery with the brand bringing your creation to life, a feature which we love. Similar to Alex Orso's designs for bracelets, simplicity is clearly key, however for the pendants found on necklaces they offer a more detailed option including our favourites the mini Medusa and Mini King Tut pendant.
To conclude if you haven't yet, we would strongly advise you visit these three sites and add a little something extra to your look, with the smaller detail completing your look, so what are you waiting for?
Follow us on our social media handles for the latest news in Men's Fashion: