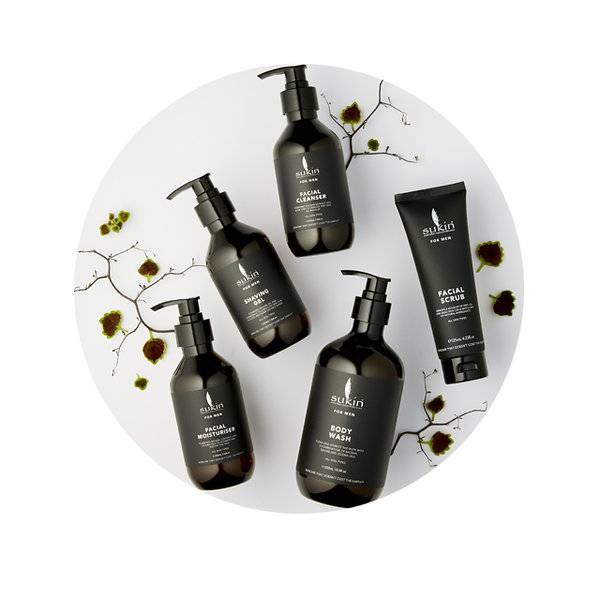 Australian skin brand Sukin was launched in Melbourne a decade ago, after identifying a real gap in the market for an environmentally sustainable and affordable natural skincare skincare range. Since then, Sukin has grown to become Australia's Number One Natural Skincare Brand.
All of the products produced by them are Australian made with ingredients that are naturally derived, cruelty free and vegan. All formulations are 100% Carbon Neutral, biodegradable and grey water safe. With a portfolio of lines that are continually extending across face, body and hair and increasingly is being seen a a brand loved by The whole family, all around the world.
So why not update your skincare routine in time for World Vegan Day (November 1st). Sukin is suitable for even the most sensitive complexions, offering a range to cater for every skin concern, from oily, dry, dull or sensitive.
The latest edition to their growing lines is their new men's range which has been specifically fornulated to meet Men's skincare needs, offering all of the essentials including a Shaving Gel, Facial Cleanser, Facial Scrub, Facial Moisturiser and Body Wash. A blend of natural ingredients including Baobab Extract, Tasmanian Pepper, Sesame Oil and Aloe Vera leave skin feeling smooth, hydrated and healthy. These products provide an invigorating scent of Cinnamon and Citrus, to refresh the senses.