Obsession by Calvin Klein was and still is iconic in every way, shape and form. It was a fragrance that completely summed up a period of time. In 1993, a certain Kate Moss, who was THE Supermodel at that time, became the fragrance's face. She was 18 years old when her then boyfriend, MARIO SORRENTI, aged 20, shot her for the campaign.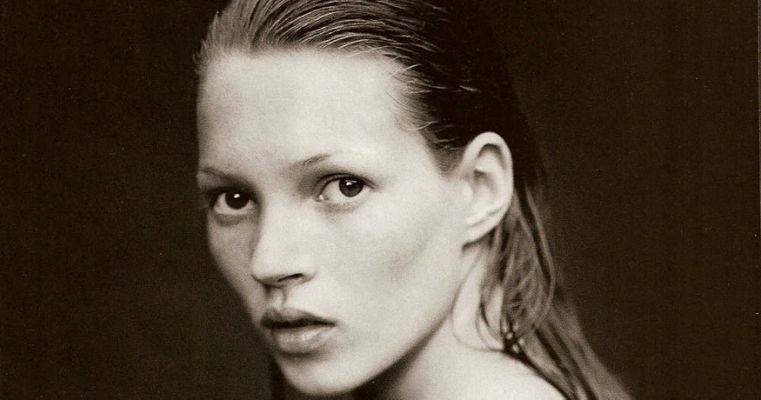 Sorrenti already displayed prodigious talent as a photographer, while Moss was fast becoming not just a model, but a star. CALVIN KLEIN himself, having been shown some of Sorrenti's informal holiday photography of Moss by the uber-art director Fabien Baron, sent the couple away alone, to the Virgin Islands.
They were asked to replicate the intimacy and informality of the earlier photography for OBSESSION; there was no photographic team, no hair and make-up crew and no art directors present.
The ground-breaking and provocative imagery that ensued reflected the couple's real love story; besides portraying a mutual flourishing of first love, the images also reveal an obsession with both a subject and a medium by the photographer.
As the legendary campaign approaches its 25th anniversary, the House of Calvin Klein finds itself with a new, Chief Creative Officer, in the shape of Belgian design phenomena, RAF SIMONS.
Who believes now is the right time for the re-invention of an iconic fragrance. OBSESSED plays on the evocation of memory through scent. Mixing memory and desire, masculine and feminine, the past and the present, these compelling fragrances echo the original OBSESSION, yet blur and reformulate scents for both men and women today.
As Simons states, "I suppose you could say we were obsessed by OBSESSION. If one thing summed up CALVIN KLEIN for us visually, it was Mario Sorrenti's OBSESSION campaign with Kate Moss. It lived in our heads for so many years and became a touchstone of sensuality when we arrived at CALVIN KLEIN. We thought about a scent that could reflect such an idea of memory and desire for today. Of male and female, of the memory of somebody else on your skin."
As part of the campaign to promote this fragrance OBSESSED utilises never before seen imagery from that time and personal biography to further explore and evoke the idea of memory, past love and present iconography.  As the first fragrance formulated and promoted under RAF SIMONS as Chief Creative Officer of CALVIN KLEIN, OBSESSED can be seen as a celebration of CALVIN KLEIN fragrances past, present and future. OBSESSED is about how memory, the sensual and the visual intertwine today.
OBSESSED FOR MEN is an Oriental Woody Amber fragrance with top notes of Oro Blanco Grapefruit Sichuan Pepper Black Cardamom. Leading into Cedar Leaves Labdanum Firnat Blonde Leather and finally dry Patchouli Cœur Black Vanilla Infusion Ambrox Super. A compelling heart of Black Vanilla is sophisticatedly structured with dark, dimensional woods, providing the tension between a feminine melodiousness and masculine strength. Ambrox elegantly cuts through all, lending a sleek and contemporaneous edge.