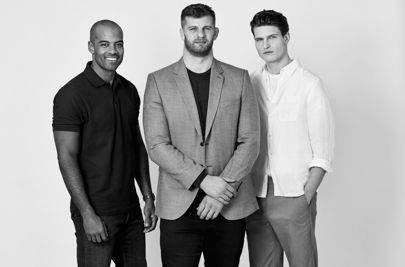 Yes it's that time of year again, Wedding season is upon us, as is Prom Season, actually while we think of it our work wardrobe is in need of a little refresh. Well, let the National Treasure, that is Marks & Spencer get you a helping hand, well an exceptionally well tailored, sartorial one at that.
M&S introduced its first in-store suiting department 45 years ago in 1972, and has focused on style, innovation and fit through the decades. Market-leading innovations and first to market ranges have been at the core of the department, with M&S pioneering colour match technology that enabled customers to buy jackets and trousers separately, which at the time was seen as revolutionary and an extended size range including tailoring options first launched at M&S in the late '80s.
For Summer 2017, Marks & Spencer is helping men across the nation find the perfect suit for them with the launch of its biggest ever suit range. There will be 53% more options to choose from, with more styles available across fits and sizes. If that wasn't enough, over 100 trained suit fitters work in our stores, suit alteration services are available across 70 stores, and size guides are accessible online. M&S also offers a Personal Tailoring service, available in M&S Marble Arch, Bluewater and Westfield White City stores, with a broad choice of suiting fabrics, created to the specific styling requirements and to fit each customer. Made to order shirts are available online, providing premium quality, perfectly fitted shirts, with fabric, lining and buttons all customisable and created to specific styling preferences.
To celebrate the launch of its biggest ever suit range, M&S is working with rugby player George Kruis, fitness expert Louis Rennocks, and model John Todd to showcase the breadth of offer.
George Kruis (below)says, "I'm really excited to model the latest tailoring range. I have been shopping at M&S my whole life, so have well and truly grown up with the brand. As a professional rugby player I have always struggled to find tailoring that fits due to my height and build. This jacket fits well on my shoulders and is tailored at my waist, which makes it a great piece to throw on over casual wear to sharpen up my look."
M&S will now offer over 150 suit styles in up to four fits, in sizes ranging from 36" to 54" on jackets, in lengths ranging from short to extra long, and 28" to 48" on trousers, with leg lengths from 29" to 37".