Whatever your thoughts may be on the festive period, it is a time that is full of tradition, presents and (lots of) food – the latter in the list is certainly the favourite aspect for many of us, but the second one can be the area where we come up short. When it comes to getting presents for the woman in our life, we can sometimes be in need of some inspiration. With that in mind, we've asked some of the leading lady bloggers in the entire bloggersphere for some giftspiration when it comes to presents for the fairer sex. So have a look at this list that can help avoid your partner from having a fake smile with the backdrop of disappointment on her face which leads to you scrummaging around for the gift receipt.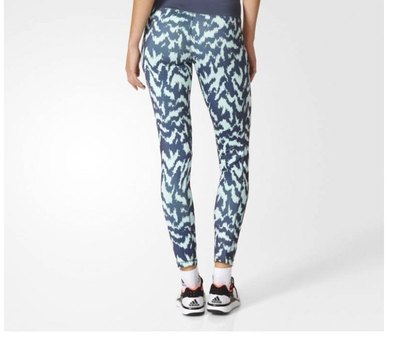 These all-over graphic yoga pants from Adidas are the perfect Christmas present for any woman who loves to exercise. The moisture-wicking 'climalite' fabric is designed to stop sweat from building up and will offer your partner ultimate comfort whilst they're doing their exercise. Additional to this, these are part of the Adidas sustainable programme, meaning that they are made from recycled fabrics so they are helpful to the environment. An added bonus to keep your partner happy!
Make a grand  gesture and offer that special lady the key to your heart with this classic key pendant from Thomas Sabo.
"Top of your wishlist for Christmas is a teeny tiny DSLR that weighs next to nothing but takes amazing pics that instantly transfer to your phone. But as that hasn't been invented (yet), I'll settle for a Leica Sofort Instant camera." Navaz Batliwalla, fashion editor, author and Disneyrollergirl blogger
Not only is Rosie Huntington-Whitley a beautiful world-renowned model and actress, she has also produced this wonderful lingerie set with Marks & Spencer, which can be a great gift for your partner. Underwear is always one of them grey areas when it comes to purchasing a gift for your partner – but this design is perfect when you want something that is sexy but not trashy. Still though, you probably want to make sure she doesn't open it in front of her parents!
"Top of my wish list is a Smythson Diary. I'm an old fashioned gal and try as I might to use my phone's calender, there is nothing better then pen to paper in a lush diary I can carry around. " Yvadney Davis, Kids Fashion Stylist and Blogger, styleafternine.com
If price is no issue when it comes to getting a gift for your partner, then why not get them the pinnacle of all gifts – a diamond! The loose diamonds offered from Diamonds of Choice come in a variety of shapes and sizes that will be sure to take your partners breath away when she opens the gift. You'll definitely be in the good books for the coming year!
"Top of my WISH list is this cashmere sweater – I mean it has my name on!" Isla Bonita Back Cashmere Sweater by Chinti and Parker. Bonita Turner, Freelance Shopping Editor and blogger at mamasVIB
May be known as Mother's ruin, but what lady could refuse to channel her inner Carol Vorderman and let her get her science on with this Make your own Gin kit from the Foundry. It gives you everything you need to craft your own unique blend of gin in just 36 hours.
Top of my wish list this year is a laptop. I've spent too much time faffing around on holiday or travelling trying to write or post projects on my phone. Have laptop, will travel! Erica Davies, founder of fashion and lifestyle blog The Edited
If the weather reports are to be believed we could be in for the first white Christmas in years and what does that mean ? Wrapping up and, more importantly,  snuggling up. What better way to make sure your lady is starting to feel warm, than in this thick and sumptuous wool cardigan by The White Company
Top of my Christmas list is (another) pair of trainers. But not any old trainers, a pair of customised Nikes (please Father Christmas) that I have no intention of doing any actual training in and instead will be using as my going out/meeting with young people sneakers. I think the official name is a 'Lifestyle Trainer' and the number of customisable options makes my head hurt in a good way. Toni Jones, Journalist, Travel and Lifestyle Blogger, Founder of Detox|Retox
Go on spoil her, you know she's worth it and what better way than with a beautiful timeless, classic like this Lucerne watch by Rotary Watches.