June 19th, yes that date's marked in your diary but why, why ? It's Father's Day ! Yes you read that right folks, Father's Day, the day when the hardest working member of the family, gets to relax, put his feet up and everyone runs round and looks after HIM for a change, no it's Father's Day not Mother's Day.
Forget it at your peril, remember who will help you when it comes to DIY, who'll be there to answer questions like, "Which is the earth wire ?" Or "Dad any chance you could take junior for a couple of hours" ? Don't let it take you by surprise and don't leave it til the last minute no one wants to settle for whatever they've got left at the service station, no one wants a day glo travel neck pillow, particularly not your Dad ! Get him something that says thank you for being there for me, all year round.
Remember, even the most alpha of males need a little pampering occasionally. So you can still look super diligent on the 19th when you pull the best present out of the bag for your old man and look confidently smug with yourself while the rest of the family can only look on with fake pleasure and make a guess at, How does he do it ? envy. Gift's that will have your Pop wiping a tear from his eye and saying things like, "But son you shouldn't have"and "So much thought must have gone in to that son". Yes we've put in the hard work to assure you, he won't be disappointed, by brining you a selection of some of the most sort after and desired gift ideas money can buy. Once again ourselves at Clothes-Make-the-Man and the wonderful Marks & Spencer to produce the ultimate in gifting for your beloved Pa.
Greatest Dad Dressing Gown by M&S – Not only is your dear old Dad one of the Greatest, but make him feel like a champion in this great Dressing gown.
You could do alot worse than investing in any number of the great grooming gifts on offer by Braun from Shavers to Trimmers to Stylers. A new Study by them on What makes the perfect Dad…Revealed;
1.            Makes you feel special and loved – 58 percent
2.            Is hard working – 52 percent
3.            Helps with homework – 49 percent
4.            Is patient and kind – 49 percent
5.            Spends more time with family than mates – 47 percent
While Teaches you how to drive, came in at the bottom with 13 percent, Thank God.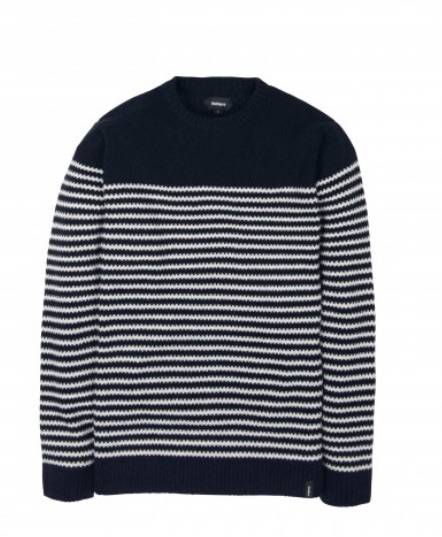 Burras Jumper by Finisterre – Your Dad doesn't have to be a hipster to fully appreciate this Breton inspired jumper by Finisterre. The surfers favourite brand have produced blinding lightweight knits for this ever unpredictable Spring we find ourselves in.
Mens 2 in 1 Running Shorts by Ashmei – One for the Sportier of Fathers out there. These brilliant Merino wool shorts are perfect for your bag gym no matter what outdoor pursuit you are pursuing by this sterling British Luxury Sportswear brand.
Talk about the gift that just keeps giving, Cinema chain Cineworld is offering a variety of gifting options this Father's Day, with the perfect gift of a  gift card, or for that extra special movie lover give them the gift of cinema all year round with the Unlimited Gift Box.
Merino Wool Mountain Shirt by McNair – This heavyweight shirt, known in some quarters as the more contemporary 'Shacket', ie when it's too cold just for a shirt and not warm enough for a jacket this transitional piece is perfect to see you through most of the year. Produced in Yorkshire using the finest Merino Wool, whether your up a mountain or out in the urban jungle this is a item you won't ever regret purchasing.

Tablet Sleeve in Herdwyck Tweed by Cherchbi – For the contemporary man about town, this water proof sleeve is compatible with all major tablet devices or can also be used for A5, large Moleskine Notebook or similar size documents and literature. The perfect balance of style and functionality.
The Pantelligent Frying Pan – This heat-sensitive frying pan has sensors that help you cook your food, to ensure you get perfect results every time. So no more using the smoke alarm as a food timer.
Wool/Silk Scarf by Anderson & Sheppard – This versatile spotted scarf is made from a combination of wool and silk and looks equally at home when teamed with jeans and sneakers as it is when seen on a more formal outing.
Stag Doorstop by Johnstons of Elgin – What home can call itself complete without this amazing example of objets d'art produced by this fine example of Luxury British craftsmanship. Their woollen mill was established on the banks of the River Lossie over 200 years ago.
Breakfast in bed set by M&S – who couldn't resist this treat the perfect gift to help a loved one start the day, ground coffee, a cafetière and 2 mini jams, presented on a wooden tray.
For the very height of Glamping what Father could resist this beauitful marriage of the latest technology and traditional savoir-faire. Edward Barber and Kay Osgerby worked with Louis Vuitton to produce the Bell lamp. A handcrafted frosted Murano glass 'bell' cordless and solar powered. All made to order
As we said even the most Alpha of males needs a little pampering occasionally and what better way then with any of these great grooming gifts and gift sets and not so much as a wiff of Brut 55 or Hai Karate.
Woven Polo Shirt by John Smedley – With the weather as predictable as selecting the National Lottery Numbers, you need items of clothing that help regulate your body temperature. One of the many qualities of wool is, it cools you when you get too hot and keeps you warm when things take a decidedly colder approach, this excellent example by British Fashion institution John Smedley is a must have for any gift guide.
Socks Gift Set with 3 Sipsmith Gin Miniatures by London Sock Co. – These bespoke brands have teamed up to offer a perfect gift for the dad who enjoys the finer things in life. This luxury 3 pair gift set is paired with 3 different Sipsmith miniatures. See who said Socks were boring ?!?