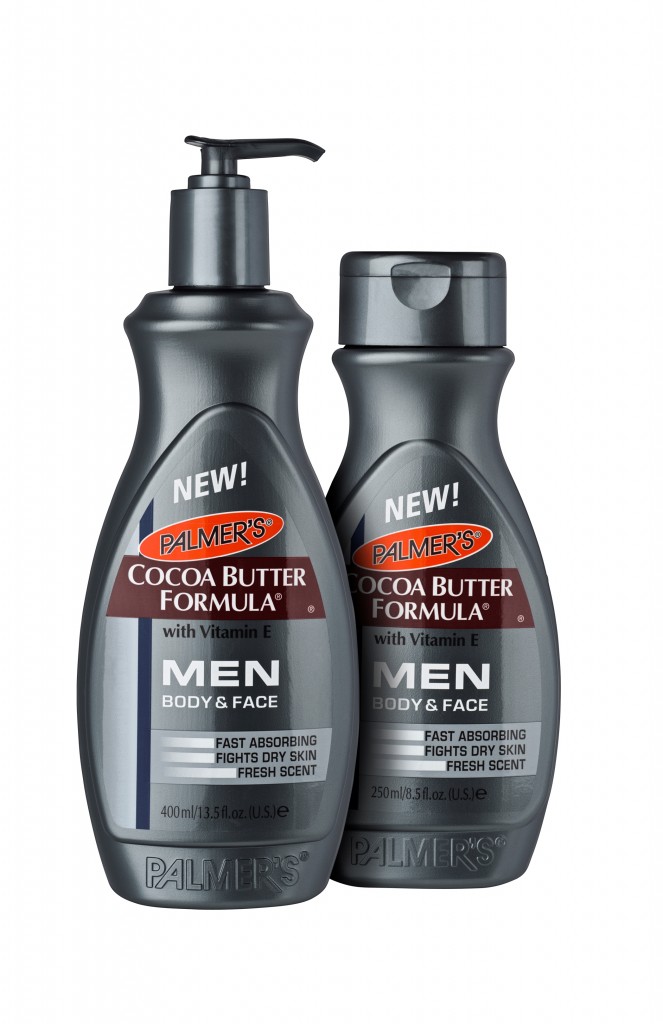 Palmer's Cocoa Butter Formula, famous for its deeply moisturising properties and for years the body lotion was exclusively a ladies only product, which we secretly used, its OK we ain't gonna tell anyone, is now launching a new Men's range ! As we know and as we at Clothes-make-the-man have banged on about, Men's skin is different to ladies, we shave our faces, ladies don't, on the whole. Men swear, ladies glow etc.
Following the success of the Original Cocoa Butter Formula Body Lotion , Palmer's has now developed a new Men's specific Body and Face lotion offering an effective fresh, no nonsense masculine alternative. The Body and Face Lotion is ideal for us men who want to keep their grooming regime to a minimum whilst maintaining long lasting results!
Essentially, Palmer's Cocoa Butter Lotion is a fast-absorbing and creamy lotion made from high quality Cocoa Butter and Vitamin E, combined to create a winning formula that can be used daily, all over the face and body leaving it moisturised and let's just say, this product is wallet friendly, no matter what your budget.