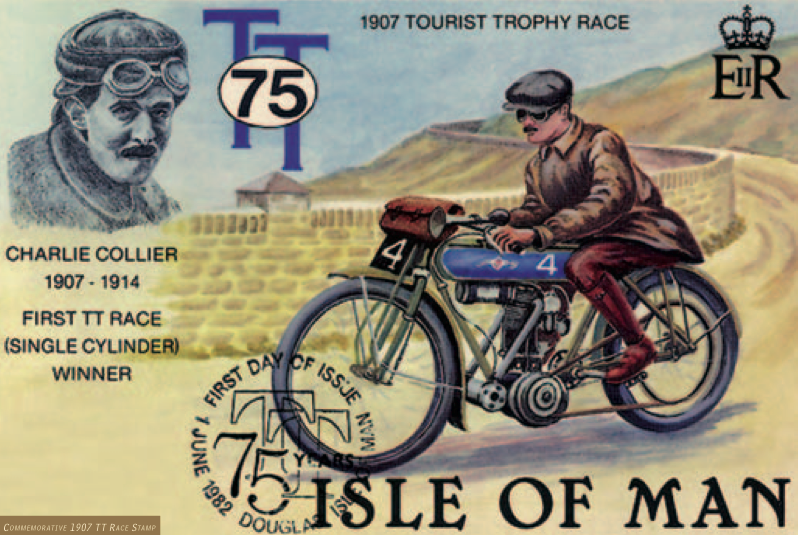 Matchless is a brand which can boast many firsts, from not only being the oldest British brand of motorcycles, clothing and accessories, with the first product manufactured at the end of the 19th century. Also, did you know, a Matchless motorcycle won the inaugural TT in 1907 and again in 1909. Plus, the brand was the first motorcycle manufacturer to work on rider safety, creating a department of study where clothing was designed to protect riders.  Now then, don't ever let anything tell you  Clothes-Make-the-Man isn't educational !
From as far back as the 1960's Matchless advertisements showed for the first time the link between motorcycles and style. Leading riders of all disciplines chose Matchless products for the perfect mix of safety, performance and of course timeless style. The first Matchless motorcycle was made in 1899, and manufacture began in 1901. All motorcycles were marked by a winged M on the tank, symbol that shortly became synonymous of quality.
Those icons of bad boy, Teen spirit and Rebel attitude, Marlon Brandon and James Dean both fell in love with all things Matchless but the greatest testimonial has to come from Malcolm Smith, the little known Godfather of Motorcross and Enduro. One of the world's premier off-road motorcycle racers, Malcolm won eight gold medals between 1966 and 1976 in the International Six Day Trials, the European cross- country event considered the Olympics of motorcycling. Malcolm's talent on two-wheels earned him a co-starring role in Bruce Brown's 1970's classic motorcycle epic, "On Any Sunday" with Steve McQueen.
MATCHLESS LONDON