Working with makers, mills and factories right here in the UK, HebTroCo is a brand inspired by the hardy Yorkshire environment and an unfaltering respect of the great outdoors. The influence of the local dales and moorlands, where the brand is based, creates a collection of stylish utility and workwear pieces for those who live, or aspire to live, a lifestyle in touch with the natural world. Everything is designed in-house, is exclusive to HebTroCo and is made using only the best and most sustainable natural fabrics, including wool from nearby farms. In addition to the highest quality fabrication and eco production methods, at the heart of the brand is a unique personality and sense of humour, helping to build a large and growing community of customers around the UK.  
HebTroCo is based in Hebden Bridge, an area once at the centre of the textile industry and somewhere that used to produce over 20,000 pairs of trousers a week (a million a year), leading to the nickname 'Trouser Town'. It was this fact, coupled with a desire to support small British manufacturers, that inspired the founders, Brant Richards and Ed Oxley, to create the brand. Brant was the editor of men's magazines; a cycling magazine and a lifestyle title, before going on to work in bicycle design and brand development. Ed had mostly worked in the outdoor industry running a mountain bike skills and guiding business. He also worked as massage therapist for ten years, all jobs that had a common thread of making people happy. Both had a passion for Yorkshire and for its natural beauty, which is now something intrinsic to the brand they created. HebTroCo was born via a crowdfunding website at the end of January 2016, with the aim to sell an initial batch of 176 pairs of trousers. The batch sold out in five hours, so the pair quit their jobs, and committed to HebTroCo full time, creating a hugely successful business with an army of loyal customers and employees.
Whilst the collections are non-seasonal they include items for warm and cold weather, and are always created with Yorkshire in mind, requiring durability and functionality. The result is a workwear wardrobe of stylish classics, designed for city dwellers and those in more rural areas. There are pieces that can be worn in the office, and pieces that will help you get to the top of a mountain – some of them even tick both boxes. Everything is carefully tested, perfected and guaranteed for life for manufacturing defects. If at any point something does happen, then the guarantee offers a repair or replace service.
The collection includes denim, knitwear, hoodies, sweatshirts, shirts, jackets, body warmers, trousers, outerwear, footwear and accessories. There is a range of four heavyweight 'Big Jumpers' available in navy, burnt orange, salt & pepper and red, each made from 100% British wool sourced from seven farms in Yorkshire. For lovers of tradition there's a lighter Guernsey style fisherman jumper in navy or willow green, spun near Bradford using wool from two breeds of sheep in the Yorkshire Dales. A cardigan in 100% superfine lambswool comes in porcupine brown and Derby grey, and has been knitted in Aberdeenshire. Denim is a huge part of the business, it's all produced at a high quality and is very popular with the HebTroCo customer. The range is made with selvedge denim from the Candiani Mill near Milan, one of the world's most sustainable denim mills. There are jeans in black and indigo, available in various fits (but never too skinny! Phew) and two jackets in double black and indigo. The jackets and a selection of the jeans are in GOTS approved 100% organic (BCI) cotton, created using a micro-plastics free dye process, solar power and water recycling. For outerwear, the hardiest piece in the collection is a waterproof utility coat, based on an SAS zip-up smock jacket pattern, the outer shell is 50% organic cotton and 50% recycled polyester. Its numerous pockets and practicalities means it serves well on the hill and for tactical trips to the pub in all conditions. Warmer weather pieces include 100% cotton hoodies and zip up hoodies which are made in Manchester. There are two body warmers made with fabric from the Olmetex Mill in Italy and padded with British HD wool; a natural, high performing active insulation that doesn't rely on plastics and manmade fibres. For summer months, and for layering up, there are t-shirts in yellow, botanical green, grey, black and white. A forest green overshirt is made with luxuriously soft and hard wearing corduroy from the best German mill – the same piece also comes in light sand moleskin. The socks are produced using Scottish Merino wool or cotton, and are all made in Scotland, whilst a range of workwear boots are constructed using processes that go back to the 19th century. One of the biggest selling products has been the woollen tweed blanket cape which can either be used as a blanket, throw or worn poncho style over the head and shoulders.
Other eco initiatives include all items being shipped to the Post Office for delivery by electric cargo bike. HebTroCo also donates to Curlew Action; a charity set up to prevent the extinction of curlews, an endangered bird that inhabits the moors around Yorkshire. As Hebden Bridge is prone to flooding, the founders also decided to support a local Natural Flood Management Charity called Slow The Flow.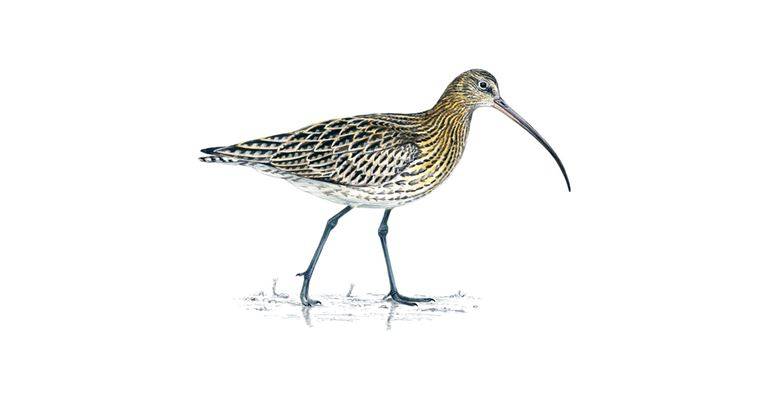 Harnessing the power of personality and humour (HebTroCo has it in bucketloads) is the brand web and social media content, including the Don't Be A Dick tagline. An element of this sees the founders acting out some of the most obnoxious messages trolls have kindly shared with them over their social channels. This unique sense of self-deprecation and fun is a big part of the success of the brand, the engaging content is something its followers react to in a big way.