In the second of our probing of some of the greatest and most stylish minds of menswear, we set them the puzzling question of, "What is your favourite piece of clothing for Autumn/Fall 2022?"
First up this time we have Mr Damien Paul, head of menswear at MATCHESFASHION.
"So many to choose from! The collections were fabulous for AW22, from leather pants at Blazy's debut at Bottega Veneta, to tonal white at Jil Sander, to s.s.DALEY's voluminous trousers and western inspired statement denim from Y/Project in collaboration with Jean Paul Gaultier."
How do you follow that? Well with Daniel Greengrass – Buyer/Store Manager of Wellgosh, that's how !
"Its Got to be the daily paper vasity jacket."
Following this is Olie Arnold, Style Director MR PORTER.
"Knitwear. All kinds, from fine gauge turtlenecks to chunky cable knits with The Elder Statesman and Dries Van Noten are always top of my list."
Next up is Adrian Gibson of Robert Goddard.
"The item I am most excited about come from another new brand we are very excited to be working with and that is the luxury sneaker brand Android Homme. Conceptualised in Los Angeles and manufactured to very high quality in Portugal they can add a stylish accent to any outfit. The Marina Del Rey is made from quilted nylon, leather and features an oversized heel clip. Subtle but just enough detail to attract attention. Again, we have already had an amazing rection to this brand in store and are rolling out to more locations."
ANDROID HOMME / android homme – Robert Goddard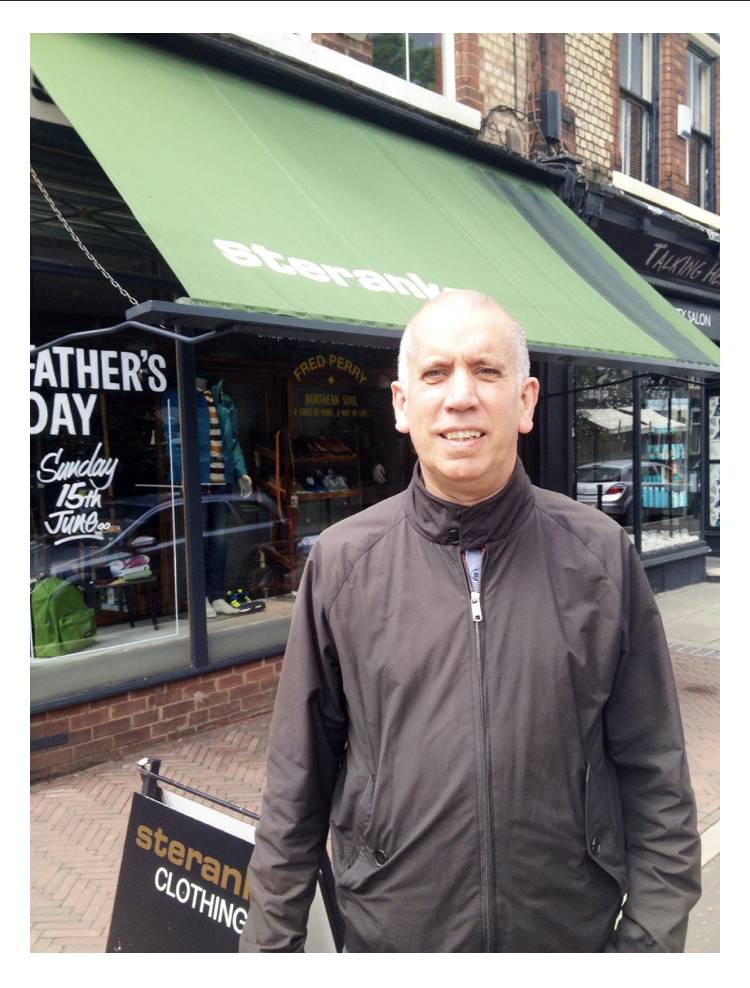 Finally, for this post Pete Parry founder of Steranko.
"Would have to say the Folk patch shirt will be hard to beat. Stonking, jumbo cord shirts, slightly oversized and in ace colours."