Now this post could be translated as gift inspiration for Dad, Brother, Uncle, Grandad, Son, partner, but most of all YOU. At this time of year we often forget about ourselves, the generous lot we are. So whoever we may be buying for take a look and see if you are inspired.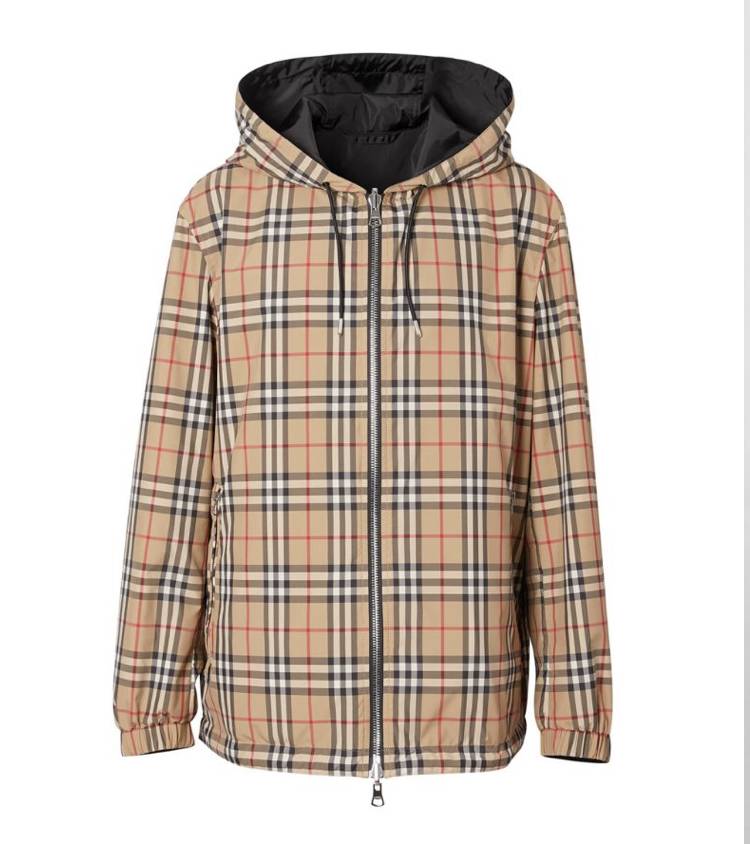 This Burberry jacket is reversible, giving it double the styling potential. As a part of your outerwear roster, this style embodies sleek modernity as well as classicBritish style,switching on your command to complete your look as you see fit.
This pure-lambswool scarf carries Barbour's house tartan and is finished with a fringed hem for a classic look.
This pure-lambswool scarf carries Barbour's house tartan and is finished with a fringed hem for a classic look.
The Acrylic Watch Hat is one of Carhartt WIP's staple pieces, created in a warm Acrylic fabric with a stretchy rib knit that ensures comfort and a fit suitable for everyone. Features a woven Carhartt WIP label on the front.
Jewellery is becoming more and more back on trend and this selection from Orelia & Joe is bang on target and you can't fail to find something you love, go on treat yourself. 
The Heritage backpack, part of the Heritage collection was designed in tribute to the early bags of Mulberry, which were inspired by English country pursuits.
A classic design, the 3 Pack Boxer Trunks by Calvin Klein are cut from a soft cotton with enough stretch to ensure a superior fit. Adorned in the signature logo waistband and a start print.
Comfort and communication are both covered with British label Dents' 'Buxton' gloves. They're made from black leather with an insulating knitted lining and are compatible with touchscreen devices, so you can wear them while checking emails on the go.
Designed with maximum comfort in mind, it's no wonder these pyjamas get rave reviews. Luxuriously soft, they're made from brushed cotton which is woven to our exact specifications, the fibres brushed repeatedly for an exceptionally cosy feel. Offered in a timelessly stylish design, the jacket is finished with a top pocket, while the trousers feature a hidden button on the fly and a comfy elastic waist at the back.
Also available in matching dressing gown, nightshirt, pyjama trousers and sleep short separates.
The ultimate of all Multi-Tools! A perfect combination of essential tools and functionality that do-it-all wherever it is needed. If two types of pliers and two screwdrivers weren't enough it also has wire cutters, a bottle opener, a can opener, a knife and a saw.
With a carabiner clip, it easily clips to clothes, rucksacks and other walking and camping gear, while keeping its versatile and compact design.

Bring home the dollars with the popular game show and go head-to-head with your family and friends in the race to reach £1 million. re-vamped for 2021 'Who Want's To Be A Millionaire Board Game' which now has digital lifelines.