Carl Friedrik creates masterfully made leather and travel products for the modern professionals. Elegant aesthetics, premium materials and excellent craft is imperative to each product. Selling exclusively on their website and direct to consumer only, Carl Friedrik offers marketing leading value with outstanding service. With a lifetime warranty, Carl Friedrik ensures each product will last.
It's a luxury accessories brand for both men and women founded in 2012 by brothers Niklas and Mattis Oppermann.
Using timeless design and time-honoured craft, Carl Friedrik creates simplistic yet innovative solution based products that not only make you look and feel your best but fill you with a sense of pride with every use.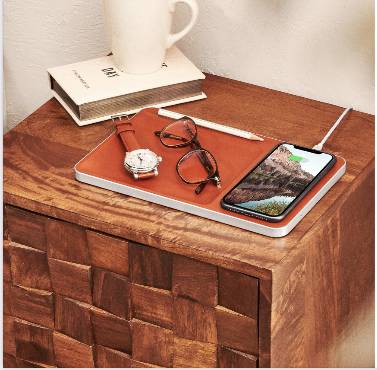 By providing the customer with the finest quality, functional items, their products encourage a more confident, simpler and elegant lifestyle.
They work to an ethos that one thing their customers love about their products is how the leather develops a patina over time. For this reason, they ask their Italian craftsmen to try to recreate this characteristic darkening. The result is a beautiful collection made with a carefully developed hand painting technique.
So every piece in their collection is created with one simple purpose, to fulfill the needs of customers.
Form follows function with every product crafted with precision from premium materials. From the supple leathers used across their ranges to the utilitarian details embedded in the collections, every item is intelligently designed and thoughtfully considered to support a modern lifestyle.

Their relentless pursuit of quality means you can be confident that the products will perform on demand day in and day out, offering a lifetime of luxury.
The brand take pride in offering everyday elegance that not only delivers on aesthetics but also fulfils all your daily needs. Whether organising in the home, moving through the city or travelling abroad, our aim is to inspire confidence every single day.