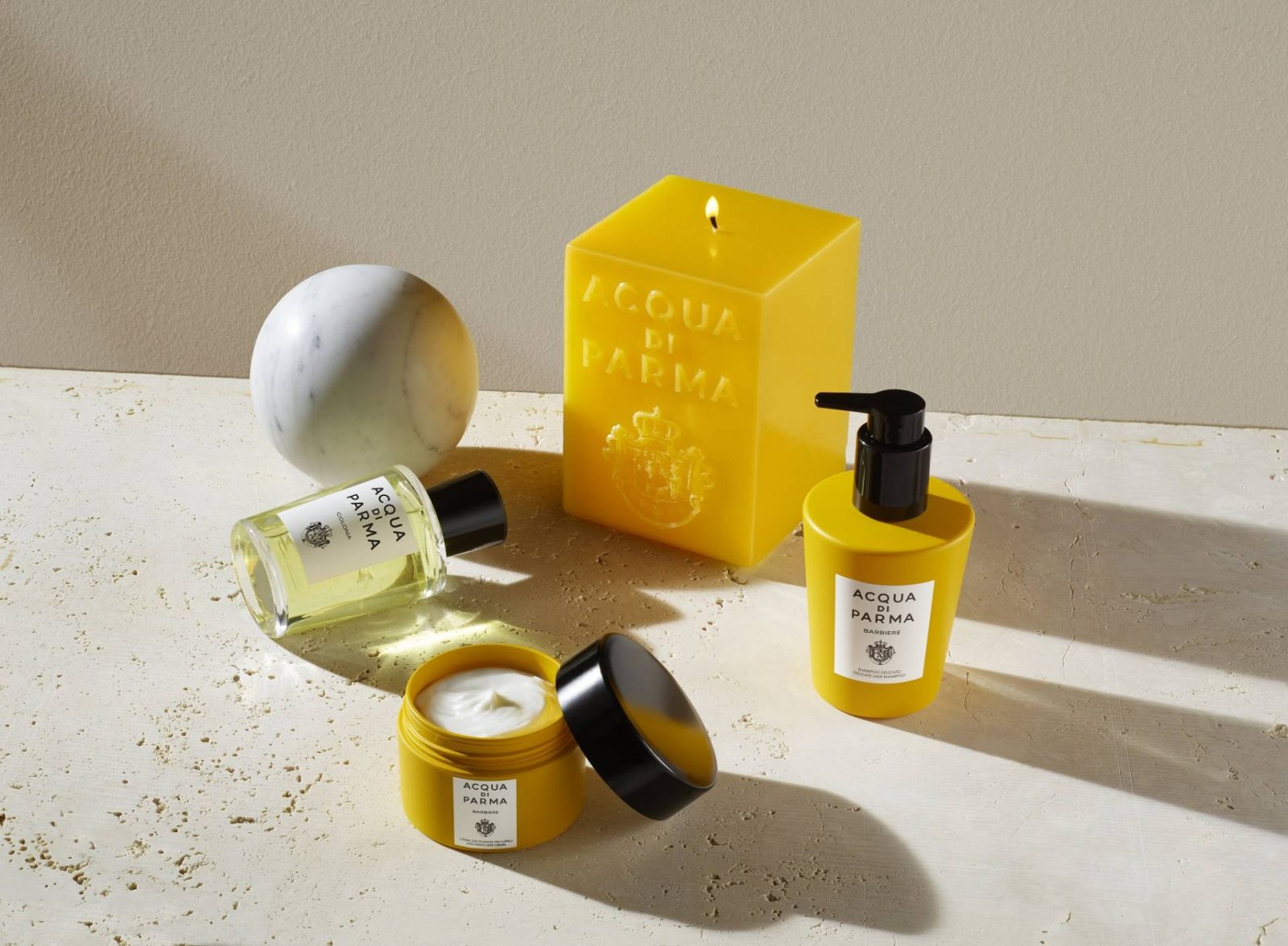 After tackling the quintessential Italian shaving ritual of Barbiere. Acqua di Parma has turned its sights, finally, to haircare. Where its innovative formulas are designed specifically for the different stages of personal grooming: shaving, after shaving, beard care, facial treatment and now the new haircare and styling line. Hair care is fundamental for defining facial appearance, harmonising perfectly with shaving or beard trimming and skin care.
Just like the other products in the BARBIERE collection, hair care and styling also offer a sensorial experience. A fresh, radiant fragrance of Colonia and textures that are light, rich, consistent or impalpable according to the purpose for which the formula is intended.
To protect hair from pollution effectively, keeping it lustrous, thick and vital, regenerating it with a fresh, clean feel, choose between three BARBIERE shampoos: Mild Shampoo, Thickening Shampoo and Illuminating Shampoo. All enriched with delicate surfactants to respect the balance of the hair and skin and to cleanse without the need for conditioner, each one is specific to the different needs of men's hair.
Additionally, Acqua di Parma has created Defining Cream, Modelling Clay and Fixing Wax – three interpretations of styling, all with great effect, and with the desires of a modern man in mind.
The new haircare and styling line also stands out for its particular attention to sustainability; the styling product containers are made from recyclable materials and the shampoo bottles from recycled and recyclable material.