OK then, its Mum's turn to give you guys a couple of helpful hints on what to buy one, if not THE most important lady in your life.
So if you haven't given any thought to what you're going to buy the lady that gave birth to you, now is the time to start a thinking. As always we are on hand to take the stress out of these eventualities and give you gift ideas not only to suit each and every budget but every conceivable likes of each and every Mother out there.
Combining pure fragrances and chic packaging, Diptyque candles have been a favourite in stylish homes for more than 40 years. This set of three mini candles is a great way to introduce this  delicious  brand into your home; set includes Baies, Diptyque's best selling candle – a bouquet of roses and blackcurrant leaves, Figuier – the warmth of fig wood, the freshness of its leaves and the milky sap prolong the pleasure of Philosykos eau de toilette. Roses – an armful of tender, changing roses that lightly evoke the world's most universally loved flowers. What Mum could resist ?
These versatile gloves boast butter-soft Twinface sheepskin with an exposed shearling bow, bringing a feminine touch to UGG's rugged luxury. Instantly identifiable as crafted by one of Australia's most famous brands, this pair is much warmer than wool or cotton styles. Get Mum to pull them on when temperatures are particularly biting and note how supremely insulating they are.
Next up, give Mum the day off and let her put her feet up and experience a little bit of Luxury with this matching set of Pure Cashmere Ribbed Round Neck Jumper and matching joggers from Marks & Spencer. This gift will ensure it's a Merry Christmas for Mum.
For over 30 years Marc Jacobs has pushed the boundaries of modern fashion, perfectly blending a playful aesthetic with timeless elegance. Delicate and refined with its link chain design, this bracelet is detailed with an enamel disc and smaller charms, ensuring it's perfect with both casual and formal silhouettes and mums alike.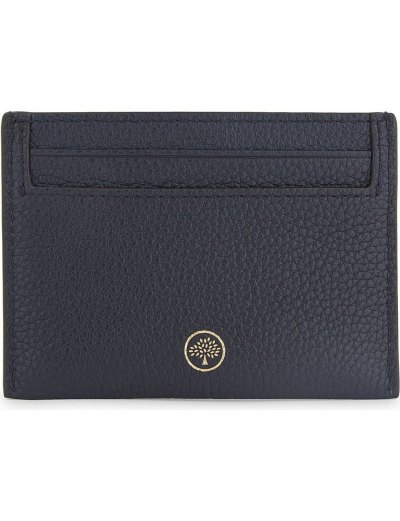 British through and through, Mulberry was founded in 1971 in Somerset, England, Over he years the brand has gained a cult following for its heritage-inspired style. Showcasing Creative Director Johnny Coca's keen eye for detail and perfection with its faultless stitching and clean lines, this card holder is finished with the label's signature brand stamp. Expertly crafted from leather with a soft grain, this perfectly-proportioned piece features five card slots.
Globally celebrated for its contribution to textile manufacturing, Johnstons of Elgin draws upon over two centuries of expertise to create  exceptional goods that and capsulate pure luxury. Produced in sumptuously soft cashmere, this plain scarf is simply finished with traditional tasselled hems for a classic look.
This gift set from Sukin Organics, is a perfect range for oil balancing to target anti-pollution, oil control and blemish prevention and includes a Purifying Gel Cleanser, a Clarfying Facial Tonic and a Mattifying Facial Moisturiser.
Thomas Sabo pride themselves on blending exquisite design and feminine sportiness – the delicate rose gold finish, interacting with shiny stainless steel, makes this chronograph watch an absolutely timeless companion for any occasion. Particular accents include the zirconia stone-embellished bezel and the shimmering dial with its sunray finish, no Mum could resist.