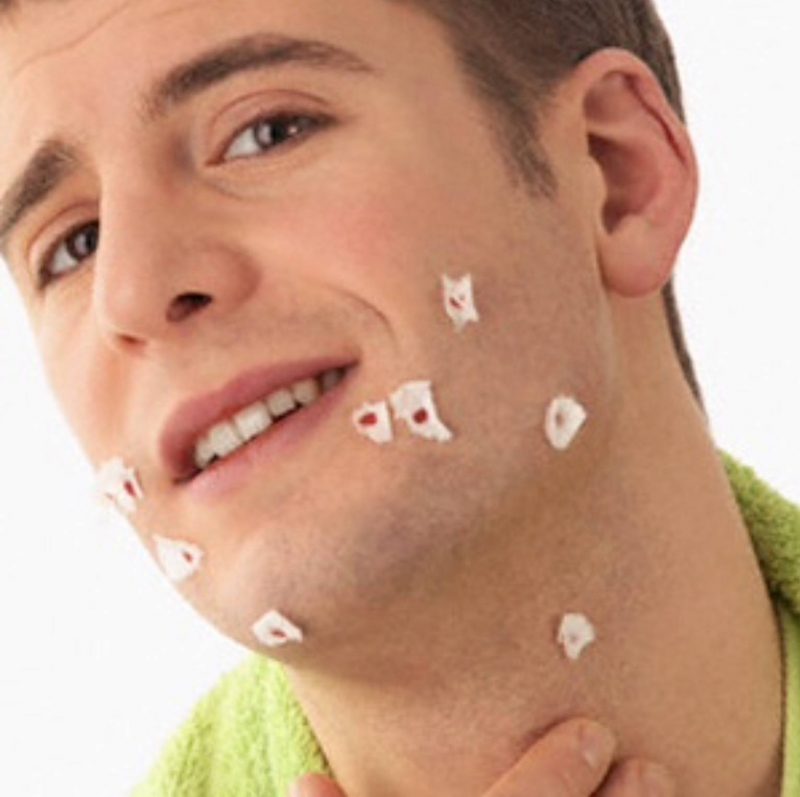 Today's post marks the start of the first in a 3 part series all on the art of Shaving and how best to achieve the smartest, desired results. Staring today with 6 0f the best Shaving Creams/Gels. You have to be so careful when it comes to shaving and selecting the right products for you and most importantly that is right for your skin. No two of us are the same and so this is what we need to remember when selecting the tools needed for the  optimum shave. You may have sensentive or even very sensentive skin, the requirements for Black skin are different to White. What works works well for one person won't necessarily suit your skin type and unfortunately there is a slightly element of trail and error in this whole art form.
Lab Series is a global authority on the needs of men's skincare since 1987, leading doctors, scientists and skincare specialists work on their high performance products. The Maximum Comfort Shave Gel by Lab Series is a Rich gel-to-foam formula cools and calms skin, while softening and prepping the beard. Superior cushioning provides close, smooth shaves with reduced friction. Reduces redness and improves moisture.
When it comes to grooming and skin care products, men have been trusting NIVEA MEN since 1980, to protect men's skin no matter what it goes through. For a clean shave and optimal protection their  Protect and Care Moisturising Shaving Gel with Aloe Vera and Pro Vitamin B5, it cares for skin, supporting its natural barrier and protecting it from drying out. While Ultra glide technology gives an advanced shave by softening facial hair and protecting skin from nicks, cuts and tightness so it feels comfortable and cared for.
Ahhh the Luxury and Heritage of Acqua du Parma and their Collections Barbierre presents a well-balanced synthesis of elegant design, refined textures and stylish packaging designed with the modern man in mind. This collection celebrates this ritual and will undoubtedly appeal to man around the globe. The Shaving Gel give an immediate sensation of well-being and the high performance formulas contained largely from natural ingredients, make for a winning combination. Complete with a fresh neutral fragrance, these products will not overwhelm.
Scaramouche + Fandango creates a range of distinctive hair, skincare and styling products for men high in naturally derived ingredients. They takes pride in being paraben-free, suitable for vegetarians and not tested on animals. Their Sc – Shave Cream with NOURISHING CRAMBE SEED OIL + GINGKO EXTRACT is a luxurious shave cream enriched with anti-inflammatory Ginkgo extract to protect against razor burn. Crambe seed oil nourishes and moisturises the skin to provide the closest of shaves leaving the face and neck feeling smooth and fresh. Suitable for use with hands or shave brush.
Described as, "care-free charm and masculine elegance". Vetiver Extraordinaire by Frédéric Malle. He himself defines the shaving cream as, "a razor blade gliding through our shaving cream is like a great skier carving their way with precision down a ski slope. Thick and nourishing, lightly scented with Vetiver Extraordinaire and topped with menthol, this luxurious shaving cream leaves the skin feeling refreshed and well cared for."
Aveda men Pure-formance shave cream
Contains their exclusive phyto-active blend with naturally derived ingredients specifically created to treat men's skin conditions with soothing, anti-oxidant power. it is 99% naturally derived. Has a rich and refreshing aroma combines organic lavender, vetiver and lemon.