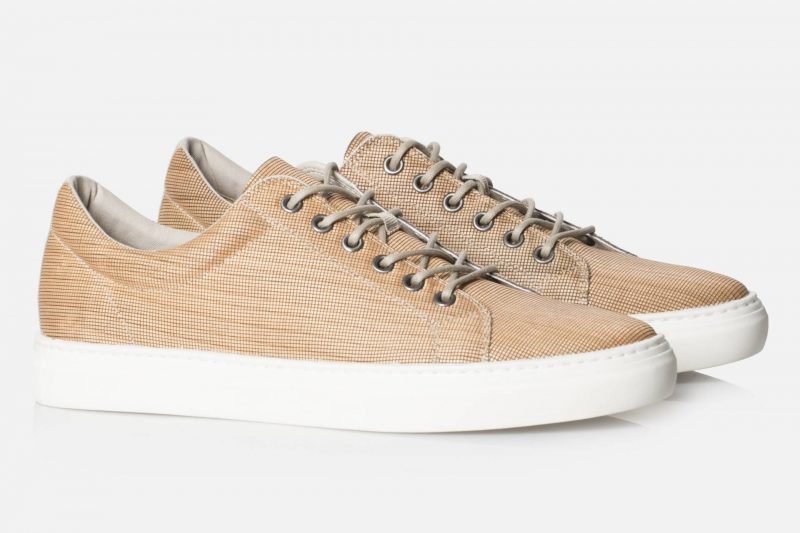 Swedish Footwear brand Vagabond are proudly presenting their latest, and some would say greatest, innovation in stylish shoes. Paul, yeah I'm not quite sure why, is made entirely in a recyclable cherry wood Ligneah material where all components are from vegetable origin. The men's shoe is part of Vagabond's Atelier: a forum for innovation and creation, where the company dares itself in the aim of more sustainable production.
Not only for Vagabond, but the wider shoe industry producing non-animal options is an important step towards less strain on the eco-system. However, they aren't just stopping there. Technical innovation and the development of materials that are not only non-animal, but also more environmentally friendly, are now made available for shoes. In the manufacturing process, thin sheets of wood are attached to a cotton base, using a technique where resistance and durability is assured. To make the wood material soft and "leather-like", the surface is then micro laser etched.
Marie Nilsson Peterzén, co- founder and creative director at Vagabond Shoemakers, had this to say on the worthy project. "This project is a follow up on the successful launch of the rst Atelier project with the non-animal collec- tion. We see each season as a challenge and opportunity and are always inspired by sustainability work. It is also where we can work with product development outside the company's general collections".