WORDS BY AMANDA LEWIS
Well here it is folks the last of our Christmas Gift Guides for 2016, hopefully so far ourselves with the kind assistance of The White Company have assisted you in taking some of the stress out of the holidays.
Ahhhh and what would Christmas be without the overindulging ? If its not the Turkey with Gammon, its the booze filled trifle, or the Turkey and stuffing sandwiches on Christmas Night and we can't forget the tin of Quality Street, I mean i would be rude not to have another Chocolate Noisette Pate (The Green Triangle) and don't get me started on the Baileys or the cheeky glass or two of Red while peeling the veg and singing along to Wizzard's "I wish it could be Christmas everyday". Ohhhhh Food its part and parcel of the Yuletide and to help you along the way, here's a selection of some great and impressive gift ideas –
Ahhhh the M&S Cheese & Wine Hamper is the perfect gift for the cheese connoisseur. This selection of cheeses have been carefully selected and includes Chestnut Chutney, Charcoal Biscuits, Fruit Crunch Biscuits, Brie De Meaux and Barbers Chedder.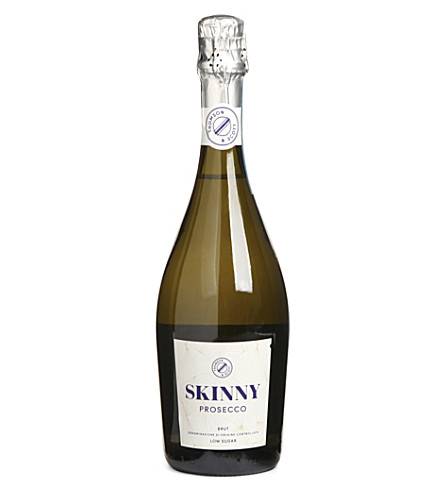 Thomson & Scott's Skinny Prosecco is for those who want to drink something beautifully crafted but with the benefit of low added sugar as it has less than 50% of the usual sugar content added in the production process.
Ethical Consumerism is big business now and if you want to do the right thing you should check out a website like ethicshop.org who offer such hampers as the above by Traidcraft Luxury Fair-trade Hamper.
Want to keep the little ones occupied in between opening presents and a break from watching too many Christmas Cartoon favourites, this is your solution a Gingerbread House kit from your friendly neighbourhood Coop.
What more could you possibly need, those good people at Tesco, yeah I know, have come up with Tesco Finest Christmas Dinner for Two in a Box, literally everything you need all in one box !
It's all about craft beers and microbreweries these days and 'Craft A Brew' Beer Making Kits bring the world of DIY craft beer to your own kitchen, garage or garden shed.
A frightfully festive gift hamper full of spooky treats from Hoxton Street Monster Supplies. These delightful sweets are based on famous scary monsters and were created by The Ministry of Stories, a non-profit organisation set up to encourage young people aged 8-18 to use their imagination and discover their gift for writing.
Harrods Knightsbridge Hamper is an indulgent hamper laced with Christmas favourites, discover cognac-infused Christmas cake, Turkish delight, cranberry mince pies, tea, coffee and more with the aptly-named Knightsbridge hamper.