Following on from last week's guide to great Beauty gifts for the lucky lady in your life, today we're looking at Grooming gift inspiration. Of course these ideas don't necessarily have to be for us but we may have a Father, Brother, Uncle or Boyfriend we need to consider. So Bistowe your peepers of this array of wonderment.
Remember to take a look at today's House of Fraser Short film, it's a Cracker.
What Christmas grooming guide, or in fact any self respecting Salle du Bain is complete without the impeccably wrapped Acqua di Parma. The Shell as good as the contents.
This gift set by Polo Red by Polo Ralph Lauren comes complete with a wash bag all you need to do is are deodorant toothbrush and toothpaste and your done.
This isn't the first time we've sung the praises of Scaramouche & Fandango, I know, I know, but travelling is part and parcel of the Yuletide and they produce these brilliant travel sets in just the perfect size for a seasonal jaunt.
Keeping on top of one's grooming regime during party season is of the utmost importance and this BaByliss For Men Super Groomer does just that with its professional grade rechargeable trimmer and five interchangeable heads for all over trimming and grooming, you get a perfect result every time.
As we've always said we all love a little extra value and this gift set by Bvlgari Man in Black more than delivers.
Lab Series electric shave solution is the ultimate shave solution that helps provide a better and comfortable shave. Gently soothes and tones the skin. Perfect for an electric shave.
The recently launched Hugo Boss BOSS The Scent Eau De Toilette Gift Set is the ideal Christmas gift for any stylish man about town.
Did someone say Bic, not blooming likely once you shave using the Acqua Di Parma Collezione Barbiere Shaving Razor And Stand your never go back and a true object of beauty.
A great companion to the prior item is this great shaving gift set from Decléor offering everything you could possibly need for the perfect shave.
There's nothing girly about the candle and I dare to say there is ! Creed Green Irish Tweed Candle is a masculine woody green floral scent. This hand-poured 200g beeswax candle is housed in an elegant tulip-shaped glass container and capped with a metal lid stamped with the crest of the House of Creed.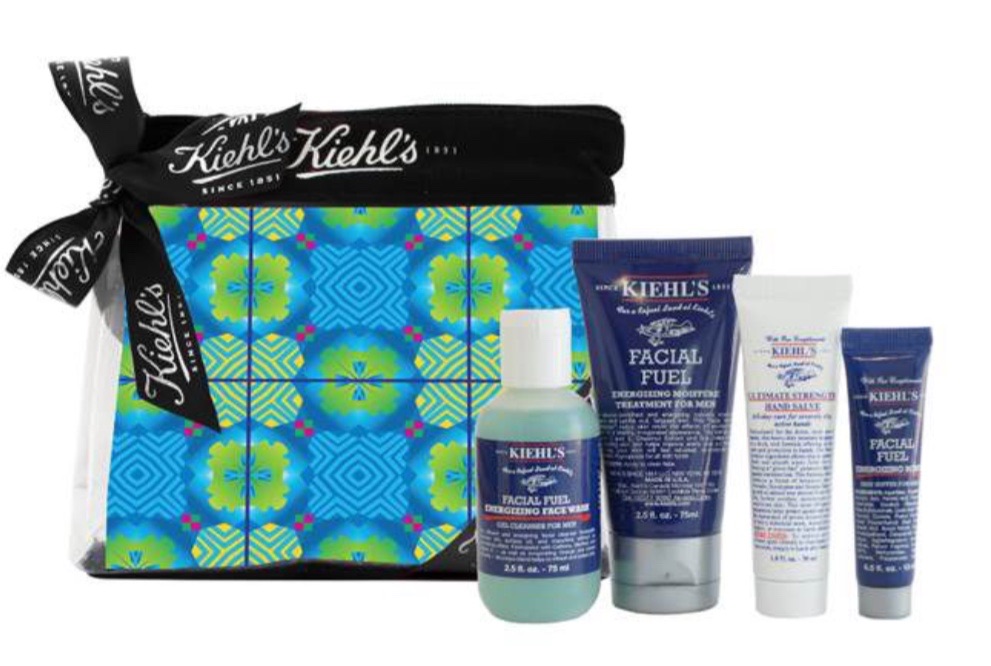 Kiehl's should carry a warning as although this gift set is very much designed for Men, Kiehl's products do have a universal appeal and you can find produces bought for oneself end up being used by one's better half, so be warned.
Now once again if your out to spoil yourself or maybe someone very special then this really is the perfect gift. Tom ford presents six iconic fragrances from the Private Blend Collection Neroli Portofino, Jasmin Rouge, Oud Wood, Tuscan Leather, Tobacco Vanille and Noir De Noir, are offered in individual flacons, contained in an elegant Private Blend box.