Can you blinking well believe 2015 is drawing to a close and we are celebrating the first of our twelve posts of Christmas ! This year is all about rejoicing in Your Christmas Your Rules thanks to the wonderful House of Fraser. So to get proceedings underway we start our seasonal posts with out Bumper Beauty Gift Guide. We are doing things a little different this year and offering you one gigantic ULTIMATE post so enjoy folks and go forth and Christmas shop for the ladies in your life !
Ladies First
Let's start with something ANY lady would be over the moon to unwrap come Christmas Morn. This immense Jo Malone London The House Of Jo Malone London gift Set.
Tough act to follow, not when your a cult Classic in the shapely form of this Yves Saint Laurent Touche Éclat Set.
This is little number will be at the top of many a girls wish list, or should that be Santa's list the Benefit Life Of The Party Gift Set .
Nothing could be Sweeter to give as a Christmas present than this Laura Mercier Sweet Temptations Crème Brûlée Duet.
Go on spoil someone you love with this amazing Clinique Days Of The Week Lipstick, yeah one for everyday of the week !
The lady in your life won't only feel fabulous with this Clarins Face and Body Care Collection – Skin Care Heroes, with this complete beauty routine, which has been specially designed to take care of all your face and body`s skin care needs, but she'll also feel the same way about you.
An exclusive to House of Fraser, this Marc Jacobs Daisy Eau De Toilette gift set comes with 100ml Eau de Toilette, 75ml Body Lotion and 10ml Rollerball.
Everyone wants a classic at Christmas and take our word for it EVERY lady loves Elizabeth Arden Eight Hour Cream Beauty Set.
Hip Flasks aren't just the preserve of Gents anymore. This sassy duo of hip flask and lip balm by Bev-ridge & Friends is the perfect way for your better half to become wantonly irresistible.
This will send your sensitive side through the roof in the eyes of your girlfriend with this Estée Lauder Big, Bold Lashes Sumptuous Extreme Mascara Set.
Remember this gift has to be accompanied with you running a relaxing hot bath for your beloved one, the clue is in the name of this gift set. Aveda a gift of baths of beauty.
This Wild About Beauty Make Up Bag and Brush Set offers a versatile make-up bag for all the beauty essentials a lady could possibly need. Complete with professional quality angled blusher brush, tapered eyeshadow brush and angled liner brush, just in case you wanted to know.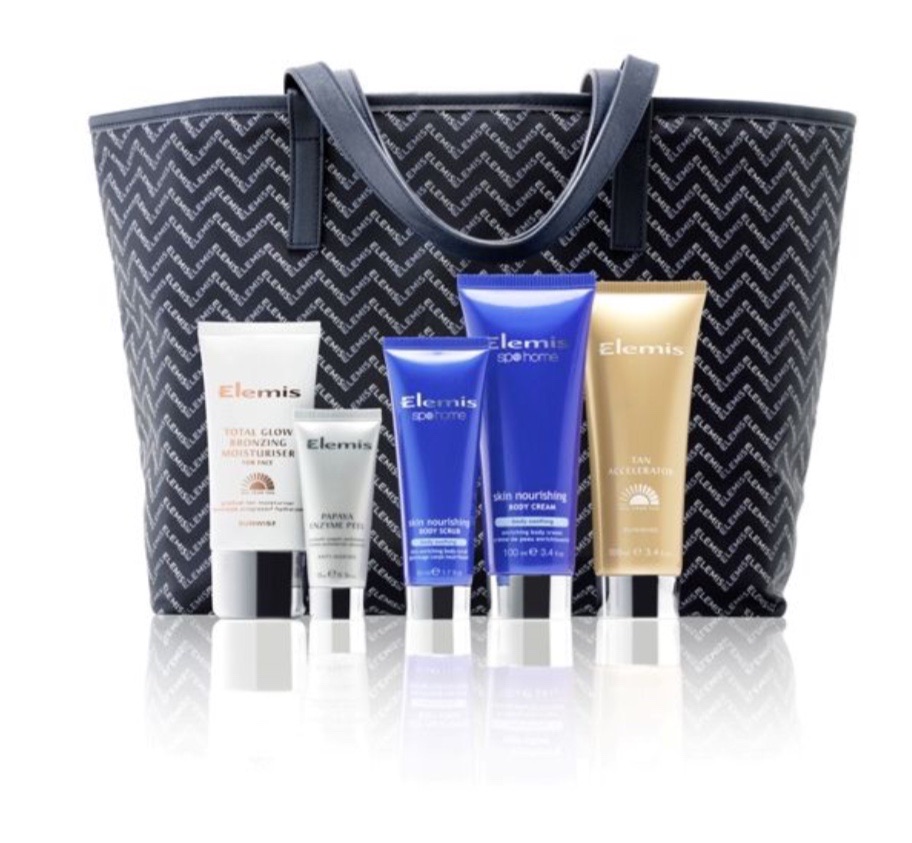 This brilliant Elemis Glowing Skin Collection comes with this complementary tote bag, who doesn't love free added value. Win/Win situation.
Always important to finish on a high and you can't much more impressive than Luxury beauty brand Creme De La Mer and this concentrate collection.