by Isaac Perry
One of sports most controversial athletes at this present time and the UFC's Irish poster boy Conor McGregor is not only an influential figure in the sporting world, he is now taking the fashion world by storm, through his love for high-end fashion and in-your-face outfits, specifically through his bespoke one of one suits. Suits have become part of the Conor McGregor's image, with a focus on press days often switching to what he is wearing, rather than the up and coming fight. McGregor has been known to spend thousands on bespoke individual suits, with David Heil, CEO of David August, serving as his personal suit-maker in order to create some beautiful pieces.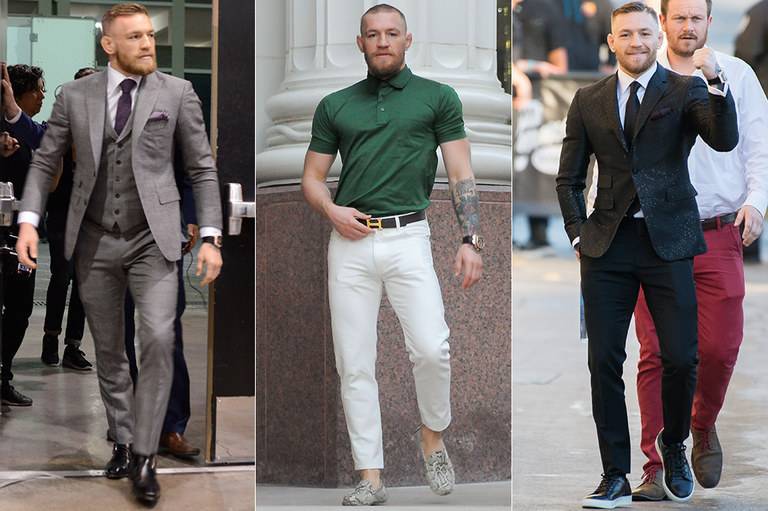 And for those interested in acquiring the three-piece wool suit, David August will be releasing this limited edition garment, but it comes with a hefty price tag of $6,500. As stated on the company website, the bespoke suit is made-to-measure, with an estimated completion time of 12-15 weeks. According to CEO David August Heil, he was bombarded by calls and messages from clients requesting for the said look, and it was a demand he was just unable to ignore. "We're only producing a limited quantity, which will be numbered and signed by myself so it will be an exclusive group who own this style," Heil said in a statement in an interview with GQ.
In the build up to McGregor's fight with Floyd Mayweather, some of Connor's most suave and edgy outfits have been seen. With the standout piece so far being covered in the text 'f*** you' rather than your tradition pin stripe, the mixture of style yet disrespects within this one specific outfit caused social media to go into meltdown. Conor has openly said about the 'McGregor Suit Collection', which everyone originally took as a joke however soon came to the realisation that he was being deadly serious, is this something, which we would like to see?
I'll leave you to decide.