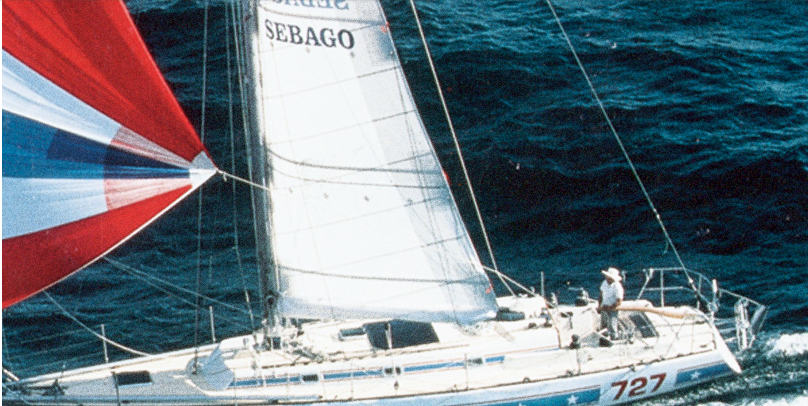 Boat shoes are not everyones cup of tea and it has to be said it does evoke a certain marmite effect in men. But over the last couple of summer seasons it can't be denied they've been growing in popularity, to the point that you can see everyone from your trendy wendys over the "long" summer months busting a battered up pair, your Dad thinking he's down with the kids to even your Grandad who sees the comfort benefit of them and don't get me started about the normal everyday man on the street, down the football, in the pub etc. This trend is even further compounded and confused when you have everyone from Lanvin and Junya Watanabe to BHS and Primark producing a version of.
Now, one brand is surnonimous with this style of shoe and hails from an area equally famous for its sea fairing activities. Sebago was founded by three New England natives, Daniel J. Wellehan, Sr., William Beaudoin and Joseph Cordeau in 1946. Their very first shoe, the hand-sewn penny loafer, fashioned after the popular Indian moccasins. In 1970, Sebago introduced their own-branded shoe, the classic dockside. Beloved by many,Docksides would eventually come to define the entire boat shoe category and this very shoe still remains their most popular style to this day.
Recently, the brand has partnered with true craftsmen who continue the tradition and techniques of the leather tanning processes, in the Horween Leather Company of Chicago, Illinois. The Horween Caftsmen run a century old tannery and offer an array of the finest tannages. The Chromexcel Leather, exclusive to this tannery, selected for their Docksides boat shoes in the original premium leather, crafted from Horween's proprietary recipe of natural oils. Horween's time honoured traditions and formulas provide Sebago with a soft, yet highly durable leather, which a little like myself, improve with age and add to their handsome appearance.