I can't believe we already are into the second week of our Christmas themed posts for this year. Today our sights turn to the focus of the lady in our lives, whether that be Wife, Girlfriend, Best friend, Partner, Sister, Daughter, Gran, whoever, that female who makes our lives that little bit better and at this time of year we can show our appreciations.
Drybar is here to help the ladies' hair get party ready this holiday season. Whether its big bouncy waves, sleek and straight styles or a trending up do, Drybar has everything they could possibly need to achieve their favourite look with ease. No trip to the salon required! They also make great gifts for the beauty aficionado in your life.
This 2-in1 dryer brush is a must this busy holiday season for a simple and easy way to achieve silky smooth and frizz free hair. Combining the hot air of a blow-dryer with the structure of a round brush, it allows you to effortlessly create a shiny blow-dry with tons of volume in one quick and easy step. Simply place it underneath the section of hair and slowly work your way from the roots to the end.
Now these are made with a soft and breathable cotton-viscose blend, this ice floral pyjama set  by FatFace is perfect for a cute bedtime look. The shirt is comfortable and relaxed and comes with a matching pair of oh-so-comfy bottoms, which feature an elasticated waistband, side pockets, and adjustable tie for the perfect fit.
This gift set includes three Burt's Bees favourites and is designed to naturally moisturise and nourish skin. The Honey Lip Balm is loaded with Beeswax and antioxidant-rich Vitamin E to hydrate lips. Next up is a deeply hydrating Milk & Honey Body Lotion that moisturises skin for up to 24-hours, thanks to nourishing Milk, Honey and Vitamin E. The final step is a conditioning Honey & Grapeseed Oil Hand Cream, made with Honey, Jojoba Oil and Rosemary extract. Gift away to family and friends or keep as a pampering treat for yourself.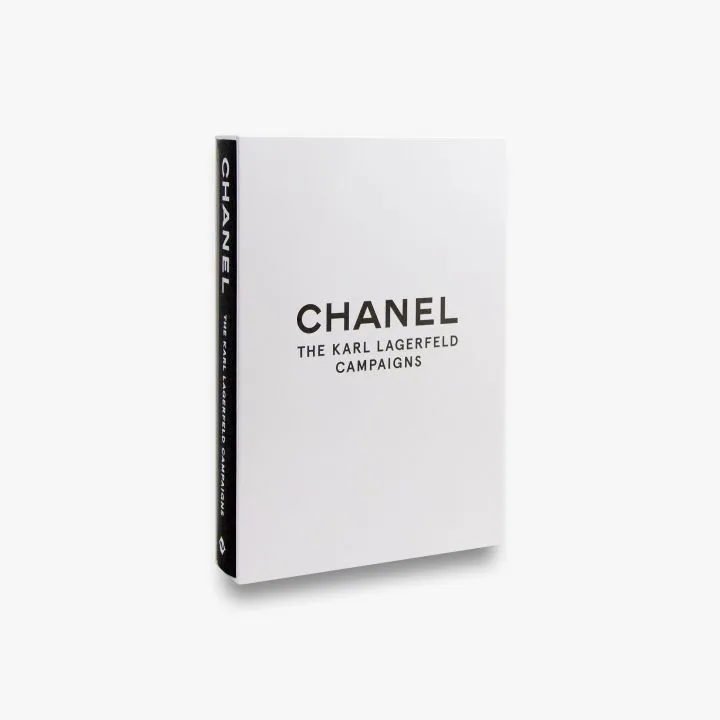 Presented in a high-end, slipcased package, Chanel: the Karl Lagerfeld Campaigns offers an unrivalled overview of the house of Chanel as seen through the eyes – and lens – of Karl Lagerfeld himself. Conceived in collaboration with Karl Lagerfeld and the House of Chanel, this definitive publication opens with an essay by Patrick Mauriès before exploring the campaigns themselves, organized chronologically
Now can any woman say her life is completely until she has this 3 in 1 heated lash curler, from Lash Star, that will lift, curl and style your lashes into place with gentle heat which helps lock in the curl for longer-lasting results. This sleek, lightweight, portable device is perfect for on-the-go touch-ups and it charges from any USB port. Simply power on, wait 10 seconds, rest the heated rod against the lash base which allows your lashes to settle in the deep grooves and sweep the heated rod upward for a beautifully lifted curl
Pomegranate, mandarin orange, pine, cloves, and cinnamon with a hint of vanilla and amber, not this isn't a season cocktail it's the key ingredients which create the quintessential aroma of the season. Holiday Grand Candle from Nest New York create the quintessential aroma of the season with this bestselling fragrance, Holiday. This exquisitely fragranced Grand Candle features the iconic scent's blend
Now who wouldn't want  to wake up on Christmas morn to feast on their Yuletide brekkie upon Bella Freud's breakfast set. A set of 4 bone China breakfast pieces. Includes teacup and saucer, egg cup, and plate, packaged in a gift box.
'Tis the season to gift, decorate and "throw" some cheer! You've got the lights and the tinsel ready and In2green has got the throws to ensure that your holidays feel both festive and cozy. From warm colors to charming motifs, shop the selection of holiday-ready blankets that will delight guests and make for great gifts.
In2green's throws are made from recycled cotton from refiberized t-shirt fabrics that are spun into beautiful cotton-blend yarn. This process helps reduce landfill use and requires no additional cotton dyes or chemicals. Their unique indoor/outdoor line is made from 100% recycled polyester. More than 78 post-consumer plastic bottles go into making each fade-resistant, quick-drying throw.
There's nothing like a festive tipple at Christmas. Whether you opt for irish cream or a festive liqueur there are so many dreamy drinks to choose from.
It's good news for gin lovers as Manchester based distillery, Didsbury Gin, has brought back their much loved Christmas Pudding Liqueur… and it is delightful!
To get you into festive spirit, expect this tipple to taste exactly like a classic Christmas pudding. Flavour-wise, expect flavours of juniper, citrus peel, cinnamon and a blend of mixed fruits and spices.
The Glo32 Teeth Whitening System formulated with Coconut Oil for a healthy way to achieve a whiter, brighter smile, will help you prepare for this party season. A 14 day treatment of Advanced Whitening Strips to brighten your smile, and the Glo32 Whitening Stilo for that on the go glow! Perfect to slip into a handbag and touch up on the go
Christmas is traditionally a time for excess – but your celebrations needn't cost the earth! Every single purchase from the Woodland Trust shop – including Christmas cards and gift wrap – makes a contribution to the Trust's work with woods and trees, meaning you can fight climate change and help create havens for wildlife, while also ticking off items from your Christmas to-do list.
And this year every product in the Trust's Christmas range is eco-friendly, whether it's FSC-certified wooden garden tools or bird feeders made from recycled plastic.
And if you'd rather move away from giving traditional gifts completely, the Woodland Trust can still help with a selection of green 'virtual' gifts and unique tree and woodland dedications in woods across the UK
More of a gift for the family than specifically for her, but ohhh well. Spot The Intro is the crazily addictive audio quiz game in which teams compete to recognise songs from just 10-second clips. It's a memory-jogging mix of fun and nostalgia for anyone with a passion for music. Featuring hits from the last six decades, and utilising your favourite music-streaming service, there are 1,200 great tip-of-the-tongue tracks for every generation to try and guess.