In the past month, 464,000 Brits have asked Google 'how many days until Christmas' [it's 29 by the way!!!!!] While as many as 10,000 of us have started to ask 'what to get' family members as gifts.
However, as recent reports warn 'fraudsters seek to use the economic crisis and Christmas to target Britons', it's more important than ever to shop smart this holiday season.
With a passion for sustainability and ethical standards also affecting the way we shop — as well as the need to be frugal due to the rising cost of living — it's likely millions of shoppers will turn to resale sites to buy or sell pre-loved items. Consequently, sites like eBay, Depop and Vinted might be at risk of becoming potential targets for scammers.
Therefore, the experts at Scams.info have provided 5 tips on how to detect a scam to ensure you don't fall for one.
Pay attention to the payment method
When shopping online, always making a payment through the website itself is crucial. Often online scammers might put pressure on a buyer not to use a site's secure payment methods, but instead pay through a bank transfer before the product has been seen or received. Coming across such a seller should always raise a red flag!
Demand current photos of the product
Whatever the pre-loved item you're trying to purchase, demand that the seller send you a recent photo of it. Ask them to set the product next to a piece of paper with your name written on it, for example. If they're unwilling to do so, chances are they don't have the product at all, so don't proceed with the transaction!
Products sold for unbelievably low prices are a definite warning sign. Do your research and look around other websites to check the average price of the product you'd like to buy. Remember: if the price seems way too good to be true, it most likely is!
Check the seller's profile
Ideally, the seller should have reviews on their profile from previous buyers that you could go through. Also be aware of too many positive reviews which sound the same. Inspect the profile carefully for anything that might look suspicious and if you see something, don't risk buying from that seller!
Decline overpayments if you're the seller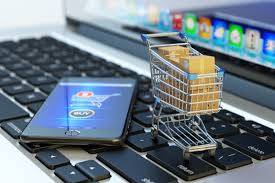 While it might not happen too often, scammers may target sellers as well. They may pay more than the set price and then say they've made a mistake before asking for a partial refund. The seller will send the refund, only to discover the original payment had been cancelled. If a person is acting suspicious when you decline an overpayment and ask for the correct amount, it could mean they're a scammer!