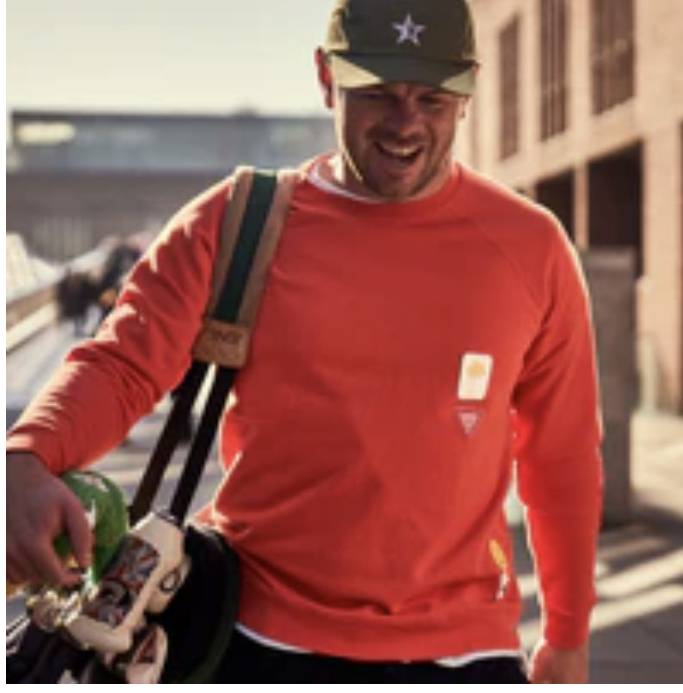 Sounder is a new golf brand for people who love the game – but not all the nonsense that comes with it. Sounder is the brainchild of Cathal McAteer – founder and creative director of the award-winning fashion label Folk, and James Day – a club-maker, teacher, ex-PGA professional, and founder of Urban Golf, the UK's original indoor golf venue. The two met when Cathal came to see James to get a set of clubs built. Over many hours in James's workshop, the pair realised that they were kindred spirits: James has the same relationship with golf equipment that Cathal has with clothes – an appreciation of both style and function, and a love of quality and craftmanship.
The Sounder collection reflects these shared values – a range of clothing that looks great on the course, but is equally at home in the office, on the town or down the pub. Sounder's essentials collection includes a tour-quality golf ball, a 100% cabretta leather glove, wooden tees and cotton bag towels. Sounder was the brand of golf clubs that the legendary Seve Ballesteros used when he first emerged on the world stage in the late 1970s.
There latest endeavour is a collaboration with Random Golf Club, the golf community founded by film-maker and entrepreneur Erik Anders Lang. Random Golf Club was born out of a love for community – the community all golfers find when you tee it up on the first hole with a complete stranger, and walk down the first hole with a new friend. The business was founded by Erik Anders Lang, who wanted to create a vehicle to share that camaraderie and opportunity with anyone – regardless of their background, experience or history with the game.
The limited-edition range, which includes shirts, polos, sweats and caps, will be available exclusively to customers via the Sounder and Random Golf Club websites, and will go on sale online
Sounder will also launch the collection at a pop up shop in Shoreditch (9 Club Row, London, E1 6JX) until Saturday 26th November. 11am – 7pm daily, Midday – 5pm Sunday 20th.
The partnership marks the next stage in the relationship between Sounder and Random Golf Club, which began when Anders Lang and his team based themselves at the Sounder Clubhouse in St Andrews for the 150th Open Championship.
The two brands worked together to produce a series of interviews, live events and podcasts, leading to the development of an apparel range that celebrates a more relaxed, contemporary and accessible version of golf.
The Sounder Clubhouse brought a festival feel to the world's oldest golf major, with DJ sets, live music, art exhibitions, food and drink, and a missed-cut party on the Friday night.
The entrepreneurs from the worlds of sport and fashion are intent on shaking up a golf industry obsessed with distance, data, technology and performance – and have come together to do what many thought was impossible: make golf cool.
Cathal McAteer, co-founder and creative director of Sounder, said: "Erik and the Random Golf Club crew do a great job celebrating all the things that we love about golf – the challenge, the camaraderie, the frustration and the fun. We had a blast working with them on this collaboration, and we're excited to introduce a product range that captures that passion and commitment to doing things differently."