Designed in London and handmade in Medellin, Colombia. The brand offers a range of luxurious, versatile and stylish sneakers for both men and women.
Developed by cousins Charly and Lockie Cunningham, the initial brand idea came about during the founders five-month backpacking trip around South America, where after a muddy trek and subsequent search for a new pair of sneakers, the SANS MATIN story was born.
'Over the last decade, we have seen an enormous cultural shift taking place in modern businesses and start-ups, which challenges traditional work-place norms; conventional working hours and, more significantly for us, stiff dress codes. Sneakers signify this shift in culture and have now become the everyday footwear staple in nearly all environments – from nightclubs to offices. We needed a name that embodied these ideologies and personified the 'Work Hard, Play Hard' concept which led us to SANS MATIN (translation: 'Without Morning')'– Founders Charly & Lockie Cunningham
SANS MATIN footwear is created for people searching for; original, comfortable and affordable sneakers that are carefully designed to suit every environment; from the office in London, to a bar in New York, to a local restaurant in Medellin.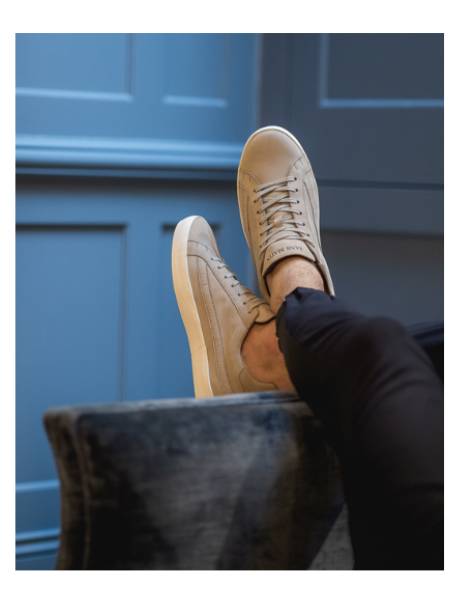 As a brand SANS MATIN also feel that it is important to give back, that is why they donate 2% of all website sales to charity. The charity they are currently supporting is Children Change Colombia, which is the largest UK charity working exclusively in Colombia, working with children and their families to challenge poverty, equality, discrimination and violence.