Words by Charlie Britton
What was once something difficult to define, now plays a big role on catwalks across the globe, and it's not slowing down any time soon. A grassroots culture, evolved from Japanese fashion conscious sub-cultures, California skate/ Youth culture and the underground music scenes, Streetwear has increasingly popularised itself with celebrities, catwalk designers and not to forget, the millennials, who we have to thank for the progression and popularity of Streetwear and the brands that sit in perfect harmony with it's ever growing audience.

You may have heard of Supreme, Palace and Stussy before, but we're here to talk about luxury streetwear, rather then skate brands who dominate a large chunk of the streetwear industry. Don't get me wrong, I'm not stating that those brands aren't luxury, as in a sense they most definitely are when it comes down to skate brands, but I want to showcase some not-so-well known brands that are raising the bar when it comes to high streetwear fashion, who don't really associate themselves with skating what so ever.

Nid-De-Guepes, or N.D.G Studio, is a Parisian Ready-To-Wear and footwear brand, established in 2013. Nid De Guepes, meaning 'The Wasp Nest', focuses on combining American youth culture and French high-end fashion, creating some truly incredible pieces.

Mostly hand-made in Paris, NDG brings some really chic and crisp streetwear pieces to the table. A combination of original footwear, bold and monochrome colours and long, oversized silhouettes allow for some serious streetwear envy, and they're just getting started.

Fear of God are an American streetwear brand sported by the likes of Justin Bieber, Kanye West and Kevin Hart. Their rather high price point puts them in line with a whole load of luxury retailers, and you totally can see exactly why. F.O.G designer Jerry Lorenzo is quite the perfectionist. For a pair of distressed jeans, Jerry spent months searching for the perfect denim, finding the best strategical place for the rips to go and the highest quality zippers for the ankles. At a higher price point to N.D.G, it could argue that F.O.G are just milking their customers for every penny they can get, but honestly it just doesn't feel like that's the case, the brand has far too much integrity.

Fear of God's fourth collection is very much 90's nostalgia inspired, featuring oversized denim, flannel and acid wash jeans. Quite different to the first pieces they launched back in 2013, featuring side zipped hoodies and extra long tees, the brand has grown from strength to strength and they're pushing the boundaries of streetwear and military inspired garments. Definitely keep an eye on their fifth collection when its launched as I guarantee it'll strike a chord.

Off White, unlike F.O.G and N.D.G, is a mens and womenswear brand that was also established in 2013. We+ can only presume that 2013 was a vintage year to launch a new fashion label, who knows ? Off White founder, Virgil Abloh, is an American creative designer who was the art director for the 2012 Jay-Z/ Kanye West collaboration album Watch the Throne, for which he was nominated for a Grammy. He then founded Pyrex, before shutting it down a year later, to only progress onto launching Off White. Milan based Off White are forever increasingly becoming more popular with streetwear enthusiasts, and there's no reason to argue. Their pieces are truly works of art, such as the garment above, and I can't stress enough how much I'm coveting that jacket.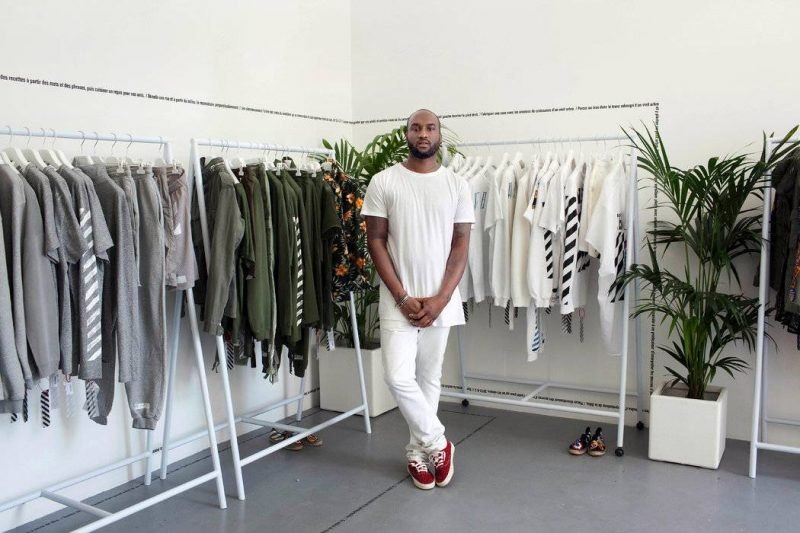 Off White are also making their mark on mainstream high fashion. Their pieces don't necessarily stick to current and future trends, although they feature some really beautiful garments and I can't wait to see what the future brings for this brand.
So there you have some very impressive streetwear brands and I'm super excited to see how they progress as trends move on. Don't get me wrong, Palace, Anti Social Social Club and other mainstream skate/ streetwear brands hold a place in my heart, but the brands I've highlighted here are on their own level when it comes to luxury streetwear and here at Clothes Make The Man, we can't get enough of them.